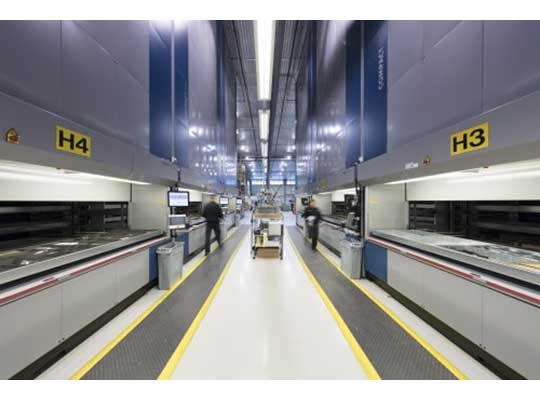 August 21, 2020 – Weland Solutions is expanding in the global market, strengthening their position as a leading supplier of efficient and innovative solutions for warehouse management and logistics and is proud to announce a new reseller on the Indian market: A M Ecosystem. A M Ecosystem targets companies within the automotive and automation segment.
"Compact Lift Wide/Heavy, Compact Double and other products from Weland Solutions are very modular and standardized to a great extent. We observe that the systems are almost maintenance free and work for years. The product is very customizable to match the customer's needs", says Ambadas Sutar, CEO at A M Ecosystem.

A M Ecosystem chose to work with Weland Solutions since the company has clear goals and vision about what they want to achieve in the market. "The working strategy is clearly mapped for success and the Weland Solutions products have a great market in India," says Ambadas Sutar.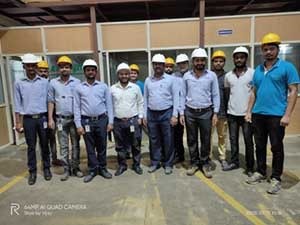 In 2019, Weland Solutions signed new cooperation agreements with retailers in Benelux, the Czech Republic, Slovakia, Poland and the Baltic States and with retailers in the Nordic countries, Germany, Italy, Austria, Switzerland, the UK and Spain, Weland Solutions now covers the whole of Europe and are continuing their global expansion.
"The goal is to get closer to the end customer in order to be a long-term partner and be able to offer even better service and support. Our strength is our high competence and responsiveness and that we are driven by creating new, customized solutions for our customers," says Björn Karlsson, CEO at Weland Solutions.
Acquisition of the Compact Store WMS system
Last year, Weland Solutions acquired the WMS system Compact Store, a system with support for all the tasks that are part of normal warehouse management such as deliveries, compilation, prioritization and starting of picking orders, relocation and replenishment of items and inventory. With the right products in the right place, it is easy to streamline the entire production. Not only does it utilize the full warehouse space and obtain maximum storage volume on a minimal surface, but also increases the picking speed and secure storage management.
Weland Solutions is constantly working on product development and strives to meet the future requirements for logistics and warehousing. Their rigorous routines guarantee efficient inventory management and products with long guarantees. Over the past few years, Weland Solutions has created customized solutions for companies such as Volkswagen, Tetra Pak, Koenigsegg, Bunzl Retail Supplies, Eurostar, Jensen Group, Bright Star Corporation, Tata Steel, Rolls Royce och Rimaster.
"Despite our global brand, all our development, design and manufacturing is still happening in Småland, Sweden. Our concept is the same since the start- to deliver innovative solutions and Swedish-made products," explains Björn Karlsson, CEO of Weland Solutions.
For more information, Please visit: www.welandsolutions.com