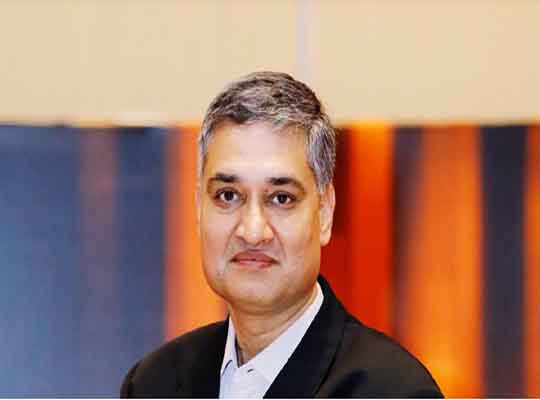 The year 2020 was indeed unforgettable. The advent of the coronavirus pandemic saw a number of changes, some irreversible, in the social and corporate order. The transformed 'brave new world' is slowly acclimatizing itself to the post-pandemic conditions. Regular sanitization and physical distancing have become the accepted new normal in our daily lives. At the same time, businesses too have transitioned towards a digital existence riding on the back of revolutionary technologies like AI, Machine Language, Cloud, Blockchain, etc. Amidst this all-permeating digitization and switch towards remote working, the question of ensuring an optimum cybersecurity cover for various industry domains has come to the fore.
The rapid technological evolution has made our lives convenient, easy, and seamless to an immeasurable extent. At the same time, this rampant acceleration in tech-innovations has also allowed various cybercriminals and masterminds to weaponize these technologies towards actualizing their nefarious intentions. The threat matrix is no longer confined to scattered hackers or individuals anymore. The contemporary cybersecurity landscape is overrun with high-level APTs (Advanced Persistent threats) and data breaches orchestrated by Nation-state actors and stealth groups. Organizational assets worth billions of dollars are at constant stake with malicious entities attempting to strike down the security measures of companies.

As businesses shift towards digital cloud servers for unabridged operations during the pandemic, cloud security becomes a vital imperative for companies. With a massive amount of data and formal assets transposing towards virtual cloud systems, it is essential to position top-notch cybersecurity and data encryption.
With the global adoption of 5G internet technology gradually becoming a reality, the future will be flooded with cutting edge connected devices and smart sensors. These devices will seek to collate vast volumes of personal user data for various ends such as ascertaining the health metrics of an individual, assess personal movement in automobiles, or to infer the cultural/social practices and trends of users. Such an extensive data accumulation process will invite persistent cyber-attacks and data breaches from high-resource hackers and cybercriminals. Such a scenario warrants the highest levels of cybersecurity and consummate defensive architecture to evade and counter such a barrage of threats. This entails the use of hyper-realistic threat gauging solution-stacks on the part of cybersecurity teams to effectively neutralize potential threats.
The rise of AI and machine learning has seemingly disrupted every sector imaginable through their extensive applications and extreme potential. From face detection to natural language processing, to threat perception, a plethora of verticals are leveraging these new-age tech advancements for maximum efficiency and efficacy. The latest cybersecurity solutions and cyber range warfare techniques involve the use of real-time experiential threat modules and simulation programs. These state-of-the-art heuristic solutions that enable a near accurate trajectory curve of a potential attack, and its corresponding response, are imperative for neutralizing top-level threats and sophisticated spear-phishing malware attackers. These solutions also provide your team with a suite of commercial tools that cybersecurity analysts use on the job to ensure they can practice reconfiguring a firewall to remediate an attack or use their tools to accomplish any other task.
The enormous cybersecurity skill gap observed in India and various countries is an alarming cause for concern. Our nation suffers from a growing skill drought in terms of proficient cybersecurity professionals. Despite the ever-surging demand for tech-security, India still requires over 1 million cybersecurity professionals in the current business landscape. This drastic shortage of a certified cybersecurity workforce is a glaring dent in the nation's efforts towards becoming a digital superpower.
A number of fintech-powered payment companies will also need the highest degree of cybersecurity stacks to necessitate the safety of personal credit data and user credentials. For such organizations, this not only means deploying the most recent advancements in the fields of cybersecurity and threat elimination tactics, but also ensuring that employees are well trained in the best defensive practices. On top of it, you can also have an automatic real-time performance assessment during the simulated incident. Trainees are evaluated based on multiple factors, for example, the correctness of investigation artifacts, successfully stopping a malicious process, or deleting malicious files.
The all-encompassing post-pandemic digital wave has transformed the business vista substantially. While such a vast array of innovations is sure to drive home the next chapter in technology and human progress, they are also being exploited by threat players and cyber-crime syndicates for conducting cyberstrike and data infiltration. Cybersecurity continues to be the number one priority for businesses around the world as the world slowly recovers from the COVID-19 situation. To stay one step ahead of the burgeoning threat landscape, it is important for cybersecurity task forces to optimize the best cyber range practices and hyper-realistic virtual training environments that extend an actual simulation of real-world corporate scenarios.