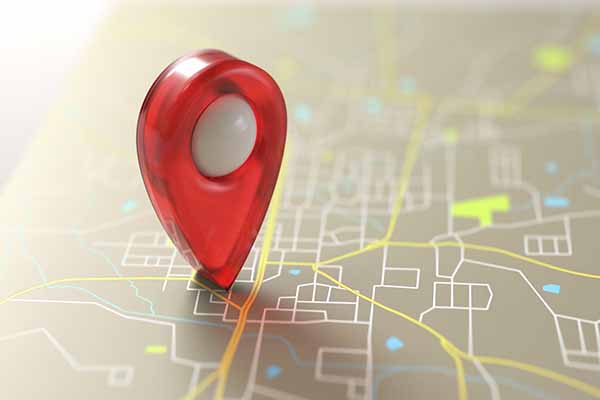 Beacons were envisaged as a key application of Bluetooth technology. So much so that Apple, with iBeacon, and Google, with Eddystone, introduced beacon profiles in the middle of the last decade to make it easier for developers to access the technology and supercharge the sector.
Early implementations made use of Bluetooth LE tech's three advertising channels to detect the presence of a nearby consumer's smartphone and trigger an associated app hosted on the handset. The app in turn could then offer contextual information based on the shopper's location. For example, if the customer was hovering near a particular product range in a supermarket aisle, such as breakfast cereals, the app could highlight a preconfigured special offer on the products in question, such as a discount deal on a cereal-and-milk combination. Or in a museum with beacon infrastructure, a visitor could listen to explanatory audio triggered on an app by a beacon near an exhibit.
But reality didn't quite meet the hype and beacons have been less of a hit than anticipated. Two challenges stymied adoption. The first was that the smartphone location was determined by Received Signal Strength Indication (RSSI) which is a proxy for distance between receiver and transmitter. However, other factors—such as attenuation due to obstacles—affect the signal strength too, limiting the precision of the distance calculation. So, a consumer might be looking at peanuts rather than cereal when they receive the combination offer. Second, because Bluetooth LE tech's advertising channels have limited data carrying capability (just 31 Bytes) the signal the smartphone receives informs it that the beacon is not soliciting pairing and solely provides the beacon's unique ID. The app then does the heavy lifting of associating that ID with the appropriate contextual information. The result is that if the app is not running, then the beacon is useless.
But now, changes to the Bluetooth Core Specification in versions 5 and 5.1 have addressed these deficiencies. Bluetooth 5, adopted in December 2017, not only increased the wireless tech's range and throughput, but also included an advertising extensions feature which increased the advertising channels' capacity to 255 Bytes. Now, a retailer can use advertising extensions to directly send bespoke information about a special deal or new product (think 'buy your favorite item, get a second half price' or 'hey, you looked at coffee machines; right now, you can get 10 percent off the latest model') without the need for an app.
Then, in early 2019, Bluetooth 5.1 added Direction Finding to the specification. The technology provides the basis for precision positional estimates in two or three dimensions— superior to that facilitated by RSSI—by adding support for Angle-of-Arrival (AoA) and Angle of Departure (AoD) location methods.
These enhancements have changed beacons from a useful but constrained technology into one that offers comprehensive support for a range of advanced location services for the benefit of consumers and providers alike.
WHAT'S IN STORE?
Today's beacons support use cases that extend from proactive retail engagement offering customers real time contextual experiences, to indoor asset tracking and personal location devices. The technology is now operating in shopping malls, airports, hospitals and numerous other indoor venues where location relevant information can provide important advantages to create a better customer experience and improve business efficiency.
For consumers the technology makes it possible to access directory services providing information on nearby points of interest such as restaurants; take advantage of indoor navigation or wayfinding services within large facilities like retail centers and airports; and receive personalized marketing directly to their smartphones.
By using beacons for location intelligence, retailers can collect customer footfall data and gather important insights into their behavior to help improve marketing strategies and campaigns; use customer location data to analyze trends and understand how a customer demographic is changing in a particular area; track the location of assets in real time and manage inventory; and push notifications about ongoing deals and special offers as customers enter or leave a geofenced virtual zone.
Increasingly sophisticated wireless enabled business models for consumer engagement are emerging on the scene. Retailers, for one, are introducing advanced location services and proximity applications. One example is the DEVIO Beacon, a Bluetooth LE wireless product providing a targeted retail marketing solution. Developed by Thailand- based telecommunication provider, Advanced Info Service (AIS), DEVIO Beacon employs Nordic's nRF52840 SoC to wirelessly push sales and marketing notifications to potential customers. The solution is designed for use in retail marketing and transport applications, offices or at major community events, enabling owners to broadcast sales and marketing information to a smartphone when it is within a ten to 25 meter radius.
DEVIO Beacon is compatible with LINE, a popular mobile messaging platform in South East Asia with more than 49 million active users in Thailand, and can, for example, be used to offer product discounts, advertise sales or promote complementary products via a LINE Official Account. Crucially, the solution does not require consumers to have a retailer's specific app installed on their smartphone. From a web based platform the business owner can easily configure their marketing campaign to set the length of the campaign period, determine the frequency of broadcast messages, create individual campaigns for different store locations and choose to send messages across as text, images, videos or links.
SMART TAGS DOUBLE AS BEACONS
Another Nordic-powered solution, the Minew ESL (Electronic Shelf Label) smart shelf labeling system— developed by China-based technology company and Nordic Partner Program member, Shenzhen Minew Technologies—is designed to replace traditional, manually updated price tags with smart tags for improved price visibility. The platform can also be used to enhance marketing and customer experiences. The electronic shelf labels use Nordic's nRF52810 SoC to perform as beacons for marketing to consumers at the point-of-label via compatible Apple iOS and Android apps on the consumer's smartphone. The smart labels also report back to a Nordic nRF52832 SoC powered gateway and a Cloud platform, allowing retailers to remotely monitor and manage their stock and the precise positioning of products on shelves.
"Location based beacons are increasingly being adopted in the retail sector to help cement a mutually beneficial relationship between retailers and consumers," says Melinda Huang, Vice Sales Director, Shenzhen Minew Technologies. "For effective 'proximity marketing', fixed locators are capable of broadcasting continuous signals to Bluetooth LE and Wi-Fi enabled devices in range, delivering highly targeted messages to users within a precise area."
A final retail application comes from the draft beverage industry. Brewers, distributors and retailers are tapping into consumer purchasing behavior data using a smart tap solution and subscription based retail analytics platform developed by TappTek. Beyond this solution's core ability to provide pour activity and volume dispensing analytics using Nordic powered wireless connectivity between sensor device and smartphone, TappTek can also be used as a beacon to provide contextual information and promotional deals for a product at the point-of-retail.
It's also possible to add direction finding capabilities to existing wireless products using Shenzhen-based CoreAIoT's Nordic powered "base locator". The waterproof base locator can be wirelessly connected to third party tags and beacons, or other Bluetooth LE enabled devices such as asset tags and smart locks. According to the company, a single locator (equipped with the firm's proprietary software) can achieve two-dimensional positioning with a precision down to less than a meter by using AoA technology. The device is said to reduce the cost and complexity of deployment by minimizing the number of base locators required for a given application.
The data from the base locator is relayed to the Cloud from where the company's CoreLocation Positioning Assistant app can be used to monitor location information of the other devices discovered by the locator.
LEADING THE WAY
Advanced beacon technology is supporting a cautious return to normalcy as retail, hospitality, healthcare and transport hubs open-up post pandemic. People are returning to public places around the world, but protecting them has taken on a greater priority. It is now essential for shops and restaurants, for example, to ensure they're adhering to stringent occupancy standards. Monitoring foot traffic through stores is vital, as is knowing how many people have used the restrooms. At a larger facility like a shopping mall or airport, fixed locators make it feasible to implement dynamic digital versions of a whiteboard for cleaning staff, or to automatically indicate to people in transit that a particular area has been recently cleaned.
These examples are markers for a wider trend which indicates Bluetooth LE beacons will be the foundation for further advancements supported by location services, indoor navigation and direction finding technologies. This is good news for the sector's health; the segment is expected to exhibit good medium term expansion, with 32 percent compound annual growth rate (CAGR) in annual device shipments from 2021 to 2025, according to the Bluetooth Special Interest Group's (SIG) 2021 Bluetooth Market Update, based primarily on analysis by consultant ABI Research. The report suggests retail is the vertical taking the most significant advantage of Bluetooth Location Services, with 66 percent of all implementations currently supporting retail use cases.
The report also notes that 79 percent of Bluetooth Location Services solutions include indoor navigation properties. This is perhaps of little surprise because Bluetooth Direction Finding capabilities allow for far greater functionality than previous versions of beacons could achieve. Now, since the latest generation of beacons know the precise position of smartphone owners, they can guide them effectively to specific indoor locations. For example, in the case of an airport, a traveler could use beacon infrastructure to confidently navigate from the security check to their designated gate. This could become more important as airports evolve following the pandemic.
BEYOND BLUETOOTH
The advent of GNSS has made it easier for people to find their way on the road. New location services promise to do the same for people on foot. For example, a visitor to an art gallery could use beacon infrastructure to move swiftly to the prize exhibit. Or shoppers could be guided to the sales items inside a large store. The result is the consumer experience is made far more convenient with the removal of frustrating searches.
Moreover, this technology gives companies providing products or services to consumers the ability to offer greater flexibility and then differentiate their offering based on the level of this convenience. One example is BlueIOT, a Bluetooth LE AoA positioning system designed for indoor use in supermarkets, exhibitions and warehouses. BlueIOT employs Nordic nRF52833 SoC powered tags placed in key locations throughout a facility or attached to items such as goods and shopping carts. It enables customers and staff to navigate their way to a specified location or item via a partner app on their smartphone. The user can navigate to any given tag within an accuracy of down to 30 cm, even in the case of non-line-of-sight applications. The application also helps retail stores gain indepth insights into their customers' behavior and movement such that they can modify the store layout for optimum flow.
Bluetooth LE has some advantages for indoor navigation including long battery life and smartphone interoperability, but it's not the only game in town for location services.
For very precise location accuracy, down to just a few centimeters, engineers are turning to Ultra Wideband (UWB), an RF technology which calculates position by measuring the time-of-flight between transmitter and receiver, instead of using signal strength as a proxy for distance. There are already commercial solutions that complement the battery saving advantages of Bluetooth LE with the precision of UWB. Bluetooth Direction Finding locates the approximate position of the object, with the higher power consumption UWB switching in for a short period to enhance precision.
For applications that require a lower degree of precision, Wi-Fi is an option, guiding consumers by detecting their proximity to routers sited in known fixed locations. While positional accuracy is lower than with Bluetooth, it is sufficient for many applications, especially those designed to give contextual information. The tech also has the advantage of accessing available infrastructure formed by millions of already installed smartphones and routers.
Finally, there are a swathe of applications, particularly in the asset tracking sector, designed to support location accuracy down to around a range of tens of meters. The primary function of these devices is to track goods as they move across a wide geographical area, for example a container on the back of a truck. Solutions employing Nordic's nRF9160 SiP cellular IoT solution combine GNSS with cellular location services to allow for a trade off between location accuracy and battery life. But the same devices could also turn to indoor tracking by using cellular only when the GNSS signal is lost. Location accuracy is limited to a few hundred meters, but this is sufficient for a user to determine, for example, if a valuable pallet has arrived at its delivery destination deep inside a shopping mall.
As location services advance it's likely that tracking solutions will use a combination of short range wireless beacons, UWB, Wi-Fi and cellular to enable a trade off between cost, precision, battery life and interoperability. Developers making the most of technology will have the inside track in the race to success. And the result of their endeavors will be products that better engage consumers and boost the bottom line.