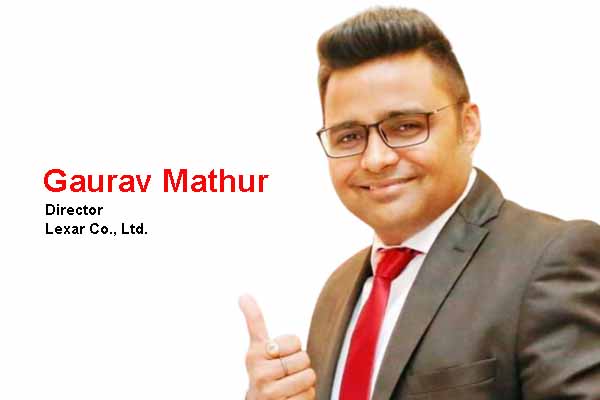 The digital age has boosted data generation, necessitating faster data transfer and more storage space. Data storage technology has advanced dramatically, from floppy discs to current SSDs and new possibilities such as cloud storage. Lexar, a flash memory manufacturer, recently debuted its NM760 SSD card in the Indian market. Mr. Gaurav Mathur, Director, Lexar Co., Ltd., discusses the benefits of flash storage over cloud storage, as well as recent breakthroughs in storage technology and many new insights.
Read the full interview here:
TimesTech: Storage technology has evolved a lot, from floppy to SSD, we have come a long way. What is the latest technological development that is being done in storage technology or flash memory?
Gaurav: With vendors producing faster devices that store more data and offer greater endurance, the development of flash memory and other related technologies continues to evolve. As technology continues to improve, games and files will get larger in size, algorithms will get more complex, and demand from users for faster data transfer speed increases. A motherboard with a PCIe gen 4 is more and more popular now. Lexar recently introduced the NM760 M.2 2280 PCIe Gen4x4 NVMe SSD to India Market, which has a storage capacity of 512 GB. The NM760 is designed for users to load and transfer data at faster speeds and provide more computing power for gamers and professionals.
TimesTech: Cloud storage is prevalent and accessible these days. It has several advantages over flash memory. How do you see the future of flash memory devices?
Gaurav: Cloud storage is a storage device that can access contents via the Internet, typically from a laptop but also from smartphones and tablets, which surely has its own advantages in simultaneously backing up data. However, when it comes to flash drives, most cloud storage can only be accessed with stable internet while flash drives store the contents in the drive physically and only require a USB port on the computer to access. We realized that most of our users, such as content creators and filmmakers, are looking for a better storage solution that can give them a better speed to ease their transfer time, and bigger storage capacity for backing up their data, thereby increasing their productivity. In fact, both cloud storage and flash drives can meet their needs, they can choose the products based on their usage habits.
TimesTech: Lexar has recently launched NM 760 SSD. What are its features?
Gaurav: Lexar has introduced the Lexar NM760 M.2 2280 PCIe Gen4x4 NVMe SSD for the Indian market. The SSD has been specifically designed for filmmakers and gamers in mind, requiring faster speeds and more computing power to transfer high-quality data. The SSD provides a high-speed gaming experience with reading and writing speeds of up to 5300MB/s and 4500MB/s, respectively. It is a PCIe NVMe SSD that outperforms a traditional SATA-based SSD by 9.6x. The NM760 is backward compatible with PCIe 3.0 and uses PCIe Gen4x4 NVMe 1.4 technology standards to provide a faster and smoother gaming experience.
TimesTech: India is taking semiconductor manufacturing and data localization seriously these days. How is Lexar planning to align its development objectives with India's goals?
Gaurav: Due to the advantages of data localization, it is now safer to protect the data by preventing data from traveling across countries. Therefore, memory cards such as CFexpress and SD/ micro SD cards, USB flash drives, SSD, and DRAMs are still critical and needed for most users. We are working hard to produce the best products and make them available on a large scale. We plan to expand the Lexar market by implementing product availability not only in metro cities but also in tier 1 and 2 cities while improving distribution and increasing service centers.