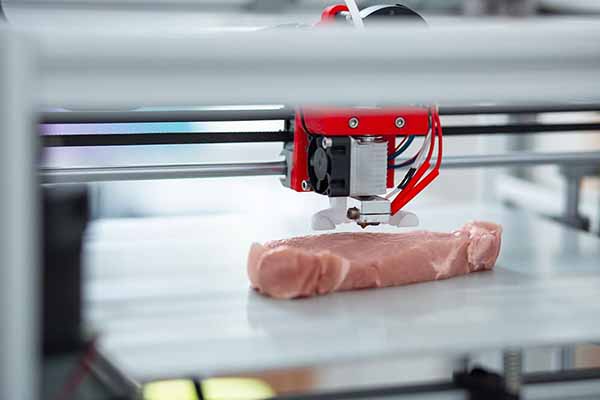 The global 3D food printing market size is expected to reach USD 7,632.1 million by 2030, according to a new study by Polaris Market Research. The report gives a detailed insight into current market dynamics and provides an analysis of future market growth.
The three-dimension food printing industry is projected to witness growth over the forecast period owing to increasing demand for gourmet eatables, greater demand for personalized meals, and a rising number of fine dining restaurants. The demand for three-dimension printed stuff is also expected to increase on account of the growing disposable income of consumers and greater health and safety concerns.
The introduction of three dimension-printed eatables by various companies drives the market's growth. Three dimension technology offers greater control over eatery products' nutritional content, flavor, and texture. There has been an increase in the number of bakeries and gourmet restaurants in urban cities offering innovative three dimension-printed products.
The launch of lighter and healthier three-dimension printed products, increasing awareness regarding healthy eating habits, and the growth of e-commerce platforms are expected to provide numerous growth opportunities in the coming years.
The commercial segment, which includes restaurants, bakeries, cafes, and retail stores, accounted for a significant share in 2021. Greater penetration of restaurants and cafes, increasing health concerns, growing health and fitness consciousness, and changing lifestyle & eating habits have fueled the growth of this segment.
North America accounted for a significant market share in 2021. High disposable incomes and modifying consumables preferences drive market growth in this region. The sedentary lifestyle of consumers in the region encourages them to consume nutritious and healthy eatables, which can be controlled and managed through three dimension-printed eatables.
Rising awareness about health and nutrition and a growing number of bakers and confectioners foster the growth in this region. Growing research and development activities, the presence of international players in this region, and technological advancements further boost the market growth.
3D Food Printing Market Report Highlights
The carbohydrates segment held a significant revenue share in 2021 owing to its health benefits as well as its ability to have aesthetic shapes
The commercial segment accounted for a significant share in 2021, owing to the growing penetration of gourmet restaurants, cafes, and bakeries
The extrusion-based three dimension printed accounted for a significant share in 2021 owing to its low cost and ease of customization
North America accounted for a significant share in 2021 on account of the presence of major three dimension eatables printing players and technological innovation in the U.S. and Canada
Global 3D eatables printing is highly competitive owing to prominent market players with a worldwide presence, including 3D Systems, Inc, Aniwaa Pte. Ltd, Barilla America, Inc, BeeHex, BIOZOON GmbH, Byflow B.V, Candyfab, Choc Edge, Dovetailed, Modern Meadow, NATURAL MACHINES, Netherlands Organization for Applied Scientific Research, ORD Solutions Inc, PancakeBot LLCPrint2Taste GmbH, and Wiiboox.
For more details, visit Polaris Market Research Website