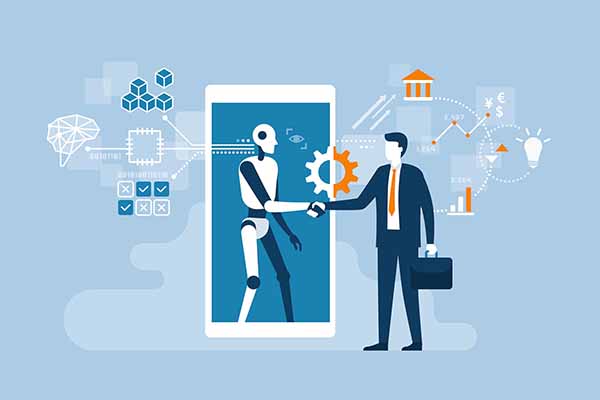 Artificial Intelligence (AI) is being rapidly adopted by almost all kinds of businesses. Be it food delivery or finance, real estate or automobile, health or retail, AI adoption is rising as it promises to make processes more efficient. However, it has been observed that AI projects often fail. A Gartner report predicted in 2018 that 85% of business AI projects would ultimately fail. The failure rate improved to 50% by 2020 but it continues even now.
The reasons behind the failure are common, including a lack of organizational readiness, clear objectives, reasonable expectations and access to AI skills. So, the question is, how can companies address these challenges? By following the 7-point AI auditing framework!
Assess the current stage of AI development
The stage of AI maturity can directly affect the company's goals. Therefore, before starting an AI project, it is important to assess the current stage of AI development. There are four stages of AI implementation – Evaluation, Initialization, Implementation and Experiences. In the evaluation stage, companies should be aware of the benefits of AI but are still trying to figure out how and where to apply it. The second stage applies to companies that have set AI goals and defined when and how to apply them. The third stage comprises companies that have already implemented some initial projects but still have some gaps in their AI roadmap. The fourth stage is for companies that are already ahead of the curve in AI adoption.
Clarity is essential for the success of any AI project. Assessing one's current stage of development can help in charting a better path to achieving the goal.
Define the expected business impact of AI implementation
Business AI adds speed, efficiency, automation and decision support to reduce time, money and effort. Many pilot projects are often dumped because they are worthy of the time and expenses required for scaling up.
A project is of no use to a company if it doesn't have a tangible business or process goal. Therefore, clearly stated objectives, and an understanding of the expected impact on business, are of utmost importance, making it easier to ensure the success of an AI project. Companies should examine the expected outcomes of an AI project and be ready for management-related adjustments or adding skills to their workforce whenever required.
Determine success criteria
It can be challenging to assess the success of a project without determining the criteria for success. Unlike areas like IT or sales, it is hard to quantify the outcome of AI projects. The goals and KPIs differ depending on the project type. Therefore, adopting an experimental mindset may be the best way to determine the success of an AI project.
Gather right support
AI adoption can affect how employees work. It is thus important to have everyone, including the leadership, end users, financial team and human resources onboard to ensure the project's success. Companies need to do a thorough analysis to determine the tools and resources required for making the AI project successful. It may involve exploring various options to find the one that is cost-effective and user-friendly.
Build a cross-functional leadership team
Building a cross-functional leadership team helps in reducing siloed and department-specific AI initiatives. Such a team should include not just technical experts but also business and domain experts. While technical experts are critical to AI projects, business and domain experts help in providing much-needed context to make AI relevant to everyone. AI projects often fail when they are not scalable or have overly specific applications.
Ensure availability of skilled workforce
There is a shortage of AI skills in today's workforce. Companies must focus on hiring an adequate number of skilled resources. This helps in scaling AI projects and ensuring they remain relevant even when circumstances change.
Examine IT and data infrastructure
The success of an AI project depends on data and a way to reliably deliver its insights that have a meaningful impact. For this, companies must invest in a robust data management policy and slick IT infrastructure.
To sum-up
Implementing AI in a company is one thing and ensuring its execution is another. Through the pointers above, organizations can make their existing AI systems more productive and efficient to deliver all desired outcomes expected of introducing AI systems in the first place.
About the author:
Dr. Sudeep Haldar is the Senior Vice President – Growth Analytics and AI Solutions at Absolutdata (an Infogain company), and Richa Kapoor is the Senior Manager, Global Marketing at Absolutdata (an Infogain company)