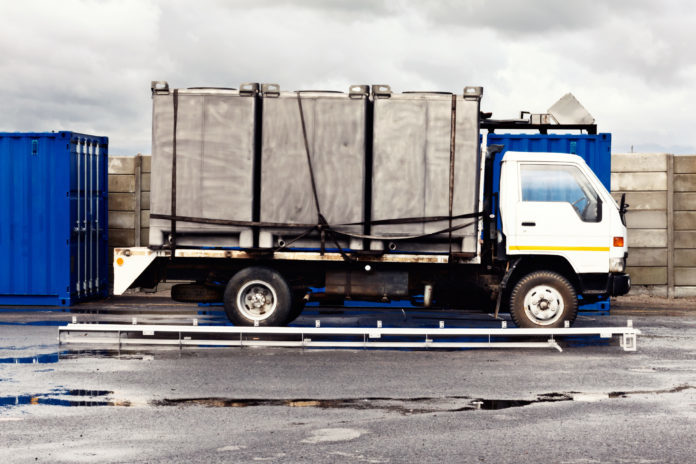 June 7, 2019 – A multi-division and multi-location conglomerate in Kutch (Gujarat, India), engaged in manufacturing, trading, exporting and supplying a finest assortment of Roofing Accessories Roofing Sheets, Metal Coils, Roofing Accessories, Metal Roofing Sheets, Coated Roofing Sheets and Tiled Sheets for Roofing has trusted Matrix for providing security solutions
Project Highlights:
VMS Software with Inbuilt Weighbridge Application Module: SATATYA SAMAS PLT
IPC Channel Wise ANPR/LPR License (ANPR1)
Cameras used:
2 MP Varifocal IR Bullet Camera with 2.8-12 mm Lens- SATATYA CIBR20VL12CWS
2 MP Fixed Lens IR Bullet Camera with 3.6 mm Lens- SATATYA CIBR20FL36CWS
Business Scenario and Challenges
The Company was using conventional Weighbridge system which performed basic functionalities. This tradition system had certain limitation:
Challenges:
Data spoofing due to manual system
Lack of centralized solution for multiple branches
Dependency on more than one system
Lack of evidence for auditing purpose
Solution Offered
Looking at all the challenges that the company was facing, Matrix offered an optimized solution with Weighbridge Integration. Matrix Weighbridge Integration solution provides the following functionalities:
Snapshots
Vehicle Number Snapshot (ANPR)
Driver Snapshot (Evidence)
Material Snapshot (Auditing)
Weighbridge Snapshot (Avoid Data Spoofing)
Evidence Record
Safeguard Evidence
Bookmark Video Recordings
Evidence Receipt
Print Evidence Record
Periodic Report Generation
Benefit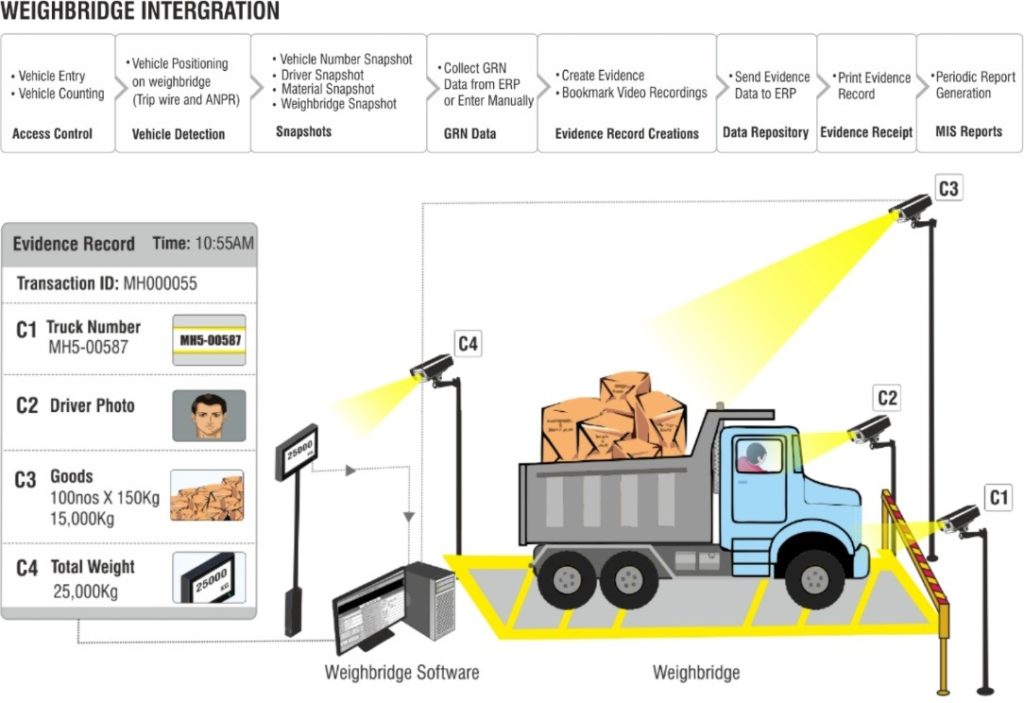 Client will be able to track in-bound and out-bound material movement by capturing the details of respective material weight.
Enables the client to make easy comparison of weights between supplying plant and receiving plant with the help of captured screenshots.
Record weight of the material and then use the data to post good's receipts, production bookings and dispatch documents, etc.
Limits Weighbridge Vendor dependency by providing interoperability without depending much on other APIs.