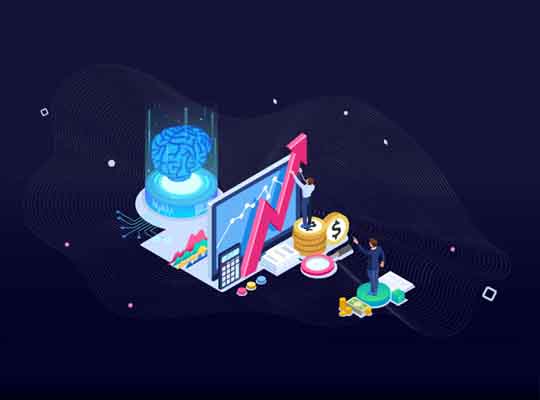 Timestech: Can you brief us on next Big i.e. Internet of Behavior (IOB) ?
Gaurav Shinh: Right now, the world is seeing a big data explosion. A forecast from International Data Corporation ( IDC) estimates that there will be 41.6 billion connected IoT devices, or "things," generating 79.4 zettabytes (ZB) of data in 2025.
The data generated by these devices when put into use are defining and re-defining our behaviours, our interactions with the things and our moods. The big mesh or the graph where each of the nodes is our interaction with our environment or "the things" when analysed properly, generates insights which transform the way we consume experiences and behave in our society.
The wide-adoption of Data & Analytics combined with ML models and Behavioural sciences are constantly redefining our interactions with parents, kids, friends, partners and other human beings. The devices such as Alexa or Siri are transforming complete user's shopping experiences and are recommending products which suit one's mood. If your face is mirror of your mood, then technology is adjusting the surrounding and experiences to match your mood.
Timestech: What are the Gains and Risks of the Internet of Behavior (IoB)?
Gaurav Shinh: Though still in its early days the companies the possibilities are endless. We are experiencing advanced real world implications of IoB while ensuring a strong data security structure coupled with best in class data governance.
According to Gartner, IoB will become more prevalent and by the end of 2025 more than half of the global population will be in contact with at least one IoB program and it is predicted that of 40% of the global population's activities will be tracked digitally in order to influence behaviour.
If data is not managed properly and privacy or policies around data governance are not fully followed, this may lead to increased and targeted cyber attacks as attacker can exploit behaviour patterns to carry on fraudulent or malicious activities. This data can be collected and sold to other criminal organisations that can hack passwords, access codes, daily routes, etc. They could even replicate the behaviour patterns to impersonate an individual and commit fraud.
Timestech: How has IOB changed the Behaviour in recent years in various sectors?
Gaurav Shinh: If you are a patient, the wearable devices, your health data on the cloud, your behavioural data captured through productivity apps, Smart Phones, Face book, Twitter when combined with your eating and sleeping patterns are now helping doctors to provide hyper personal healthcare to you. The time to diagnosis and understanding the symptoms have reduced drastically.
The behavioural data when combined with the data generated by your online presence are helping brands to know a lot more about you – your preferences, your tastes and your mood—they can even predict who you'll be voting basis your purchase history.
Covid-19 saw a lot many companies adapting AI and contactless technologies to ensure workplace and employee safety. Our own in-house product 'MEEPO' uses Computer Vision and AI to check whether people are observing correct social distancing guidelines and are wearing masks while making sure no one is reporting elevated temperature and attendance are captured through contactless technologies.
IoB, as I see it, will be the catchphrase of 2021. It will help businesses evolve and mature their offering by building business models which are user-centric, thereby, impacting the lives of the consumer on every touch-point and interaction.
Key trends of 2021 in Internet of Behavior.
As we enter into 2021 we see convergence of data, business processes and technology leading to real time insights which have create a positive impact on both the top-line and bottom-line of the businesses around the world.
Creation of National Health Registry and establishing resilience in the healthcare sector will be big on national agenda. When the health registry data and Electronic Health Data is combined with wearable and Geo data it will help governments to run focused campaigns in targeted localities to contain next pandemic. The Open Data Movement and adoption of Public Private Partnership with intent of solving complex problems such as Pfizer inventing Covid-19 vaccine in such a small timeframe is just a beginning – more has to come.
User shopping experience will be completely redefined as the items on the shelf will start talking to consumer. The buyer will see the full catalog and compare the price and features with similar or different products using voice or touch technologies. The way we shop, they way we share and the way we pay will all change in coming future. Things will be more contactless, insights will be more real time, consumer will be living in the moment, so everything has to adjust to that moment – the experiences, the interactions and the mood.
The sensors/IoT devices in the manufacturing units, the cameras or CCTV which were performing pure surveillance use cases earlier, the ERP or transactional data when combine with Sales, Lead and Financial data are generating insights which will not only help these manufacturing guys to improve cost but also will help them create new product offering s or business models.
Device data along with productivity and collaboration application data will transform the behavior of our workforce. It will not only raise early warning but also will guide for the performance improvement