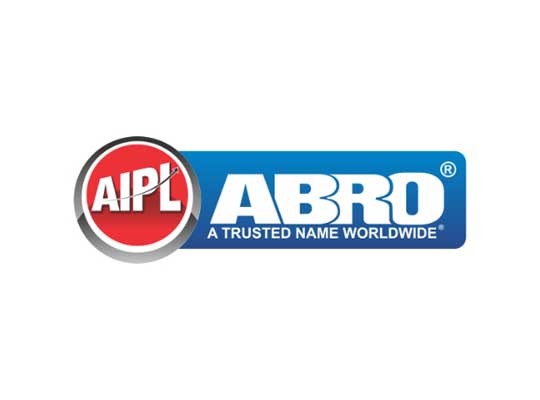 New Delhi: 09th August, 2019– AIPL ABRO took part in INDEX – a leading international trade fair and interior design exhibition. INDEX is also the country's largest focused commercial platform on interiors, architecture, materials and design, which brings together suppliers and buyers in a design atmosphere.
At the exhibition, AIPL ABRO offered some of its highest selling products that included the Zorro Bond family of products, ZorroFit Hinges and Channels, Masking Tapes, the Quick Bond Tape and Abrasive Papers & Belts.
Although the exhibition has forayed into the sectors of architecture and interior design, the exhibition gave the company a huge opportunity to forge certain key B2B partnerships.
Speaking at the event, Mr. Ajit Gupta, Founder& CEO AIPL ABRO said, "Joining the INDEX exhibition as an exhibitor was a huge success for the brand from the perspective of a supplier of construction chemicals and other equipment. We're happy that we were able to forge relationships that would help us in becoming one of the key players providing construction chemicals and equipment for the building of construction, architecture and interior design industries."
For nearly 75 years the ABRO name has been synonymous with quality in the industrial, automotive and consumer market place. With distribution in over 175 countries, ABRO Inc. has attained worldwide recognition and prominence for the excellence and competitiveness of its products. ABRO is the market leader in manufacturing 'Automotive Paint Masking Tapes' in India and very popular in the auto care industry.
AIPL Marketing Pvt. Ltd popularly recognized as AIPL ABRO is a key player in the adhesive tape market. With over 30 years of experience, AIPL ABRO enjoys a strong reputation with the ABRO masking tape being synonymous with masking tapes among carpenters. The core strength of the organization is in identifying consumer gaps and evolving creative and practical solutions to bridge them with a belief to take up challenges and impact consumers.