Today's smartphone and mobile processors are very powerful, so powerful that it is almost as powerful as a desktop computer. Processors are now coming up with more cores. Initially it was Single core, then came Dual core, we now have Quad core, Hexa core and even Octa core. Most processors are 64 bit now as against 32 bit when it started initially. The processing speed have reached up to 3.0 -3.5 GHz. The ability to include GPU (Graphic Processing Unit) inside mobile processors have enabled devices to churn out the best graphics picture, 3D capability, Virtual Reality capability and 4k recording. The improved processor technology also made today's modern mobile devices more power efficient. In this article we will introduce you to common SOC (system on chip) which might help you in future. So Let's get started.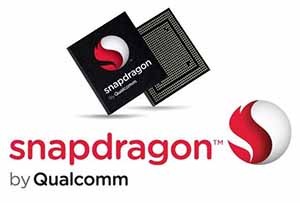 Qualcomm Snapdragon: Qualcomm Technologies is a US based company. Qualcomm first became a known brand when they introduced CDMA technology in the market. Qualcomm is actively involved in technology related to semiconductor designing for mobile devices, tracking devices, satellite phones, Virtual Reality, wireless charging, communications etc. Qualcomm is now known for its Snapdragon brand which is responsible for releasing mobile processors and LTE modems. Snapdragon's first claim to fame in processor market was when it released the first 1 GHz processor, when the average speed of most smartphones was only 512 MHz.

Qualcomm processors are currently more common and popular high-performance processors and are also used by many vendors. At present, Qualcomm mobile platform processors are divided into five series :
Snapdragon 800 Series (Flagship)
Snapdragon 700 Series (High-End)
Snapdragon 600 Series (Mid-Range)
Snapdragon 400 Series (Low-End)
Snapdragon 200 Series (Entry-Level)
Qualcomm has announced an over clocked variant of the Snapdragon 855 called the Snapdragon 855 Plus.
The upgraded chipset will debut on the upcoming Asus ROG Phone II.
The Snapdragon 855 Plus will offer 15 percent boost in graphics rendering and a CPU that can go as high as 2.96GHz.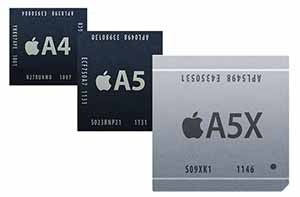 Apple designed processors: Apple do not manufacture any microprocessors. Instead, they make contracts with processor manufacturing companies mainly Samsung and TSMC for making custom built processors that suits their design and performance expectations. For e.g., A9 14nm processor was built by Samsung, while the A9 16nm version was built by TSMC.
Apple A series is designed for processors to be used on iPhone, iPad, iPad Touch and Apple TV. Some of the processors in the series are A4, A5, A5X, A6, A6X, A7, A8, A8X, A9, A9X, A10 Fusion, A10X Fusion, A11 Bionic, A12 Bionic, A12X Bionic.
Apple S series is designed for processors to be used on Apple Watch. Some of the processes in the series are Apple S1, Apple S1P, Apple S2, Apple S3 & Apple S4.
They are designed by Apple, and manufactured by contract manufacturers such as Samsung.
Apple W series is used in headphones for wireless audio connectivity. The series is currently in Apple W1, Apple W2 & Apple W3 which is used in wireless headphones and AirPods.
Apple T series is designed to use in TouchID sensors in MacBook Pro. The only versions released till now is Apple T1 & Apple T2.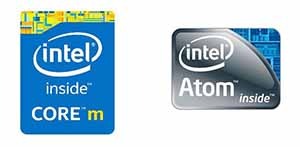 Intel Atom and Core M processors: Intel is an American multinational company synonymous with PC and microprocessors. Atom is the brand name given for the low power consuming and low cost 32 and 64 bit chips manufactured for using in smartphones and tablet devices.
Intel Atom processors are currently in Atom X5 and X7 series. These chips are 64 bit Quad core processors in 14 nanometer size with speeds up to 1.6 GHz that can be scaled up to 2.4 Ghz.
Intel also released Intel Core Microprocessors which are ultra low-voltage designed for ultra-thin notebooks, mobile devices and 2 in 1 convertibles. The processor consume less 4.5 watts or less power making it ideal for long battery life. These are dual core processors with speeds around 1.5Ghz which can be scaled to 3.2 GHz speeds.
Intel Atom processors are supported by all manufacturers. The latest Atom processor is mainly used in tablet manufacturers from Microsoft Surface, Asus, Dell, Lenovo, HP. As of 2016, Asus ZenFone series is the only smartphone using Atom processor. Core M processors is used in 12-inch Apple MacBook and HP Chromebook.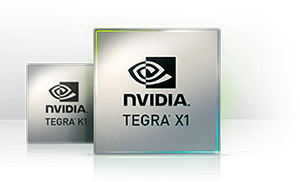 Nvidia Tegra: Nvidia Corporation is an American based company technology company which specialize in making processing units for graphics, gaming units and mobile devices. Nvidia develops chips for smartphones, tablets and mobile devices under the brand Tegra.
Tegra processors are built on 64 bit ARM architecture. Tegra till now have gone through Tegra 2, Tegra 3, Tegra 4, Tegra 4i, Tegra K1, Tegra X1, Tegra X2, Xavier & Orin.
Tegra processors used in smartphone and tablet markets are mainly Tegra 4, Tegra 4i and Tegra K1.
•Tegra 4 is used by Asus Transformer PAD, HP Slatebook, Toshiba Excite, Xiaomi Mi3, XOLO Play Tegra Note.
•Tegra 4i is used by Blackphone.
•Tegra K1 is used by Nvidia Shield Tablet, Google Nexus 9, Acer Chromebook 13 and 14, Navi Big Tab.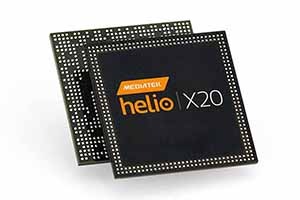 MediaTek: MediaTek is a Taiwanese semiconductor company providing chips for mobile devices, HDTV's and other electronic devices.
MediaTek processors are built on 64 bit ARM architecture. The latest MediaTek processor supports up to 3 GHz speed. They come in variety of cores such as Dual Core (2 core), Quad Core (4 core), Hexa Core (6 core), Octa Core (8 core) and Deca Core (10 core).
The latest processor from MediaTek are Helio P70 and Helio P90 which are used in smartphones and tablets. MediaTek processors are mostly popular with Chinese manufacturer  Xiaomi, Meizu, LeEco Le, Asus, Vivo, Oppo, Yu etc use them on Smartphones.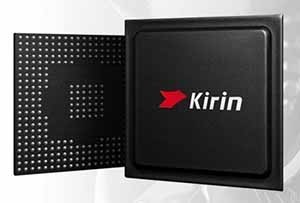 HiSilicon Kirin processor: HiSilicon is a Chinese company specializing in semiconductor technology. The company is owned by Huawei. The company creates chips based on ARM architecture. The company is the largest domestic integrated circuit designer in China.
Some of the processors released by HiSilicon are K3V1, K3V2, K3V2E, Kirin 620, Kirin 650, Kirin 710, Kirin 810, Kirin 910, Kirin 920, Kirin 930, Kirin 950, Kirin 960, Kirin 970 & Kirin 980.
Some of the devices with Kirin 980 are Honor 20, Huawei mate 20, Huawei P30.
Kirin 960 is the model to be released in the series. It is built on 64-bit ARM architecture on 16 nm FinFET technology. The processor is Quad core capable of going up to 2.4GHz. This is also the first processor with Mali-G71 MP8 GPU.The processor made great improvement in making sure the battery last longer. There is also a lot of improvement in high LTE download and upload speeds.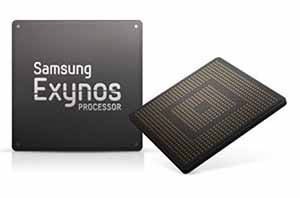 Samsung Exynos: Exynos is a brand of Samsung Electronics which makes processors based on ARM architecture.
Some of the processors in the series are Exynos 7 Quad, Exynos 7 Octa 7420, Exynos 7 Octa 7580, Exynos 7 Octa 7870, Exynos 7 Octa 7880, Exynos 7 Octa 7885, Exynos 7 Octa 9610, Exynos 8 Octa 8890, Exynos 9 Octa 8895, Exynos 9 Series 9110, Exynos 9 Series 9810 & Exynos 9 Series 9820.
Exynos 7420 Octa which is a 14nm, octa-core processor is used in Samsung Galaxy S6 and S6 edge.
Some of the latest devices with Exynos 9 Series 9820 are Samsung Galaxy S10/S10e/S10+
After Samsung Galaxy S6, Samsung decided to use both Exynos and Qualcomm models for their smartphone. Galaxy S7 and S7 Edge used both Exynos 8 Octa 8890 and Snapdragon 820. The type of processor used was decided by the model number and the place from where it is bought.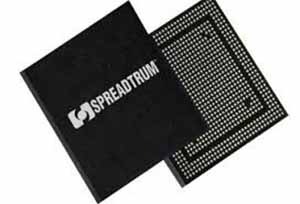 Spreadtrum: Spreadtrum Communications now Unisoc, is a Chinese fabless semiconductor company headquartered in Shanghai which produces chipsets for mobile phones. The company originally produced chips for GSM handsets, but most of its resources are now focused on the Chinese TD-SCDMA 3G standard.
Spreadtrum mobile platform processors are divided into four series:
2G feature phone processors
2G smartphone processors
3G smartphone processors
4G smartphone processors
Also in 2018, the company began working on a 5G smartphone platform with an Intel 5G modem. In February 2018, Spreadtrum was introducing high-end smartphones with Augmented Reality.