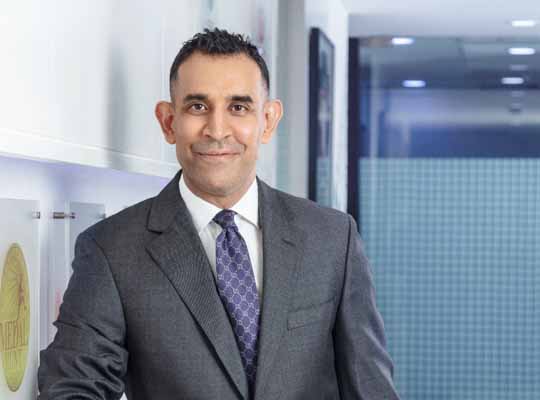 Anglian Omega Group launches a New Smart Financing arm 'Anglian Finvest'
Company to invest INR 250 crores in Anglian Finvest in the next 3 Years
Anglian Finvest has already dispersed loan of INR 10 crores
Finance available for Omega Seiki Mobility customers, pan India
Wide range of customer profiles covered: Salaried, self-employed and no income proof
Complete transparency on any kind of charges
New Delhi : Anglian Omega Group launches new subsidiary of the Group 'Anglian Finvest'- First only Electric Vehicles financing company in India today. Now the customers of Omega Seiki Mobility (Group Company) can finance OSM vehicles, with Anglian Finvest. The company has already dispersed INR 10 crore worth of loans.
Anglian Finvest loan facility is available pan India. The subsidiary will provide attractive finance schemes which will include customized products that will assure peace of mind for OSM customers, deliver financial flexibility and empower them to own their desired OSM vehicle at their convenience. Anglian Finvest will cover a wide range of profiles to meet the demands of a diverse range of Indian customers.
Mr. Uday Narang, Chairman, Anglian Omega Group said "Anglian Finvest is India's first and only Electric Vehicle financing company. Lack of Institutions providing Electric Vehicles financing makes the process frustrating and tiresome for the customer, hence we thought of launching Anglian Finvest. The company will enhance the customer experience and journey while financing OSM vehicles. For the initial phase, we are only financing Omega Seiki Mobility vehicles, but in long term we plan to offer loans to other Electric Vehicle Companies."
Anglian Finvest is a finance company that empowers Omega Seiki Mobility customers to transform their vehicle buying experience with a host of options. These options include selecting the best-suited loan product, completing all the finance related formalities and disbursal of the loan. Complete transparency on associated charges.
"Anglian Omega group would be investing Rs. 250 crores in the coming 3 years, to help bolster this EV revolution. Providing easy financing options is sure to attract customers. Following our ideology of not waiting for solutions, but creating them, we are set to get the electric revolution out there, by increasing customer trust in Electric Vehicles." Added Mr. Narang
Anglian Finvest currently is a bootstrapped financing company. The company is planning to add more financiers and structured finance products, in future enhancements, to provide an unparalleled electric vehicle (EV) financing experience to the customers from various EV brand.
About Anglian Omega Anglian Omega Group started business operations in 1971 in Faridabad with a single Bright bar factory. After building a prominent position as the leaders in India in Bright Bar Steel, they have expanded focus with significant investments in the infrastructure sector with the development of large-scale warehousing and cold storage facilities across multiple locations in India. Internationally, Anglian Omega also has investments in, and partnerships with organizations in multiple sectors including Art, Beauty, and Lifestyle; Business Incubation and Services; Manufacturing Automotive Components; Electric Mobility; Craft and Design; Financial Services; Green Energy; Hospitality; Mobile Technologies and Applications; Real Estate; Steel Manufacturing; and Sports. Anglian Omega has offices in Thailand, Dubai, Germany, Switzerland and recently opened an office in Japan