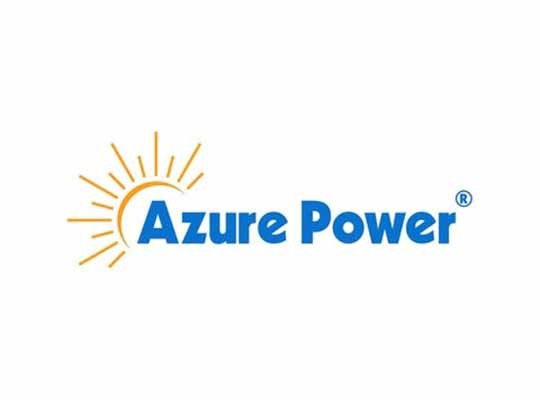 NEW DELHI, Aug. 24, 2020 – Azure Power, a leading solar power producer in India, announced that it will hold its annual general meeting of shareholders at the Company's office on the 3rd Floor, Asset 301-304, WorldMark 3, Aerocity, New Delhi 110037, India at 3 p.m. (Delhi Time) on September 28, 2020.
The Company will propose at the annual general meeting to (i) to adopt Annual Report of the Company for the period ended March 31, 2020, together with the Report of the Board of Director and the Report of the Auditor and the Form 20-F, (ii) re-appointment of Ernst & Young Associates LLP ("EY Mauritius") as the independent auditor of the Company (the "Auditor") for the fiscal year ending March 31, 2021 and fix their remuneration, (iii) re-elect Mr. Arno Lockheart Harris as the Company's director, (iv) re-elect Mr. Cyril Sebastien Dominique Cabanes as the Company's director, (v) ratify appointment of Ms. Supriya Prakash Sen as the Company's director, and (vi) ratify appointment of Mr. M. S. Unnikrishnan as the Company's director, and (vii) to transact such other business as may properly come before the Annual Meeting or any adjournment or postponement thereof.

Only shareholders on record of the Company's equity shares on the close of business on September 1, 2020 (Eastern Standard Time) (the "Record Date") are entitled to receive notice and vote at the annual general meeting or any adjournment. Shareholders are cordially invited to attend the annual general meeting. Shareholders are entitled to appoint a proxy to attend and act for and on behalf of them at the meeting.
For more information, visit: www.azurepower.com.