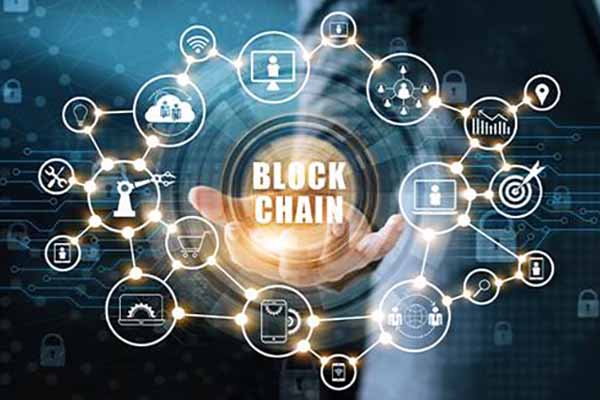 Blockchain technology is the recent buzzword ever since digitization gained prominence. It is the foundational technology underlying cryptocurrencies and enables open (peer-to-peer), safe, and quick transactions. The Internet of things (IoT), health systems, supply chains, and numerous financial transactions (such as online payment and exchange platforms) are now leveraging the power of this new-age technology.
Due to its plethora of benefits, blockchain technology is emerging as businesses' go-to resort. Its application is extensive and spread across sectors. One of the prominent use cases of blockchain is when businesses use it for devising sustainable-based strategies for growth.
Blockchain technology paving the way for sustainability
Organizations are inclined toward blockchain technology for building a sustainable future. The security and accountability of data transactions are essential components for fostering trust and allowing game-changing innovations in the digital sphere in an economy and society that are becoming rapidly digitized. In this aspect, blockchain technology can potentially transform a wide range of key functional areas, including finance, the pharmaceutical industry, government public services, and even humanitarian aid and development work.
Scalability issues, privacy worries, hazy regulatory standards, and challenges faced by technological integration with existing applications are some potential industry restraints. The potential of blockchain is being harnessed to address these developmental issues.
Boosting transparency in Supply Chains
Consumers are socially and environmentally aware of demanding the clarity of products, value chains, and distinctly represented sustainability policies. The essential factor of blockchain is decentralization and implementation of privacy algorithms via cryptic functions. It plays a major role in providing the genuineness of the data. Hence, in the supply chain, seamless tracking of materials is allowed. With this, blockchain becomes an essential tool in building public confidence, as brands' ecological and honorable claims, operations, and effects can be backed-up and affirmed.
Providing a Circular Economy
The circular economy is vital to sustainability and the three R-concept, i.e., reducing waste, reusing the products, and recycling the materials. This approach ensures trading the services of a product in a closed loop. In a nutshell, waste is tried to be eliminated to protect the earth's natural resources effectively. In this case, the traceability and clarity that blockchain provides help achieve the circular economy's goal.
Stimulating Responsible Sourcing and Consumption
Responsible consumption has become a crucial concern for many firms, as climate change and human rights are on customers' minds. Blockchain technology has been prominent in many of these discussions only recently. For instance, the Mining and Metals Blockchain Initiative, established last year, gathered seven significant industry players in the sector to investigate the potential applications of blockchain technology for carbon emissions tracking and supply chain transparency. At about the same time, two renowned automobile brands also joined the Responsible Sourcing Blockchain Network to test the use of blockchain for the ethical sourcing of minerals.
Promoting sustainable investing
By generating financial returns that support environmental sustainability in various ways, like improved carbon emission trading, accelerated clean energy trading, enhanced climate finance flows, etc., the secure and distributed electronic ledger of blockchain can promote sustainable investing. The idea of "green finance," which combines economic success with environmental conservation, keeps gaining support in the financial sector. As a result, there are incentives to fund sustainability initiatives, such as risk reduction and long-term benefits.
Coping with threats about climatic changes
A blockchain is a potent instrument that may dramatically increase greenhouse gas emissions traceability, transparency, and accountability. It enables businesses to give data on carbon emissions that is more precise, trustworthy, consistent, and accessible. The largest mobilization of resources and cooperation in human history will be needed to combat the existential threat that climate change poses to humanity.
Various discussions are doing the rounds that blockchains consume ample energy and emit carbon. However, what is often not clarified is that this only applies to cryptocurrency mining and public blockchains. The tech has several applications in sustainable supply chains, renewable energy, carbon reporting and accounting, carbon credit tokenization, and other areas. Increased stakeholder engagement, transparency, and involvement in the climate change struggle can be dealt with blockchain. For transparent and effective ESG reporting, blockchain is employed in carbon accounting and credit tokenization. This would pave the way for more effective climate action.
The Bottom Line
Blockchain is a potentially important technology in a new technological paradigm of increasing automation. It is seamlessly combining the real and virtual worlds. Beyond the economy, it can change how people engage with one another, how government functions, how we interact with the environment, and how nations might pursue sustainable development. It has many uses and can be applied for conceptualizing data-driven strategies and inducing digital innovations. Blockchain innovation has, however, thus far concentrated on financial applications that are disconnected from the real economy. It has much room to grow, particularly in industries where trust is crucial, such as infrastructure, exchange, commerce, and human resource management.
About the author: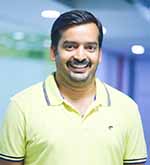 Mr. Rama Krishna Sreepada is the Co-founder and Architect, [x]cube LABS