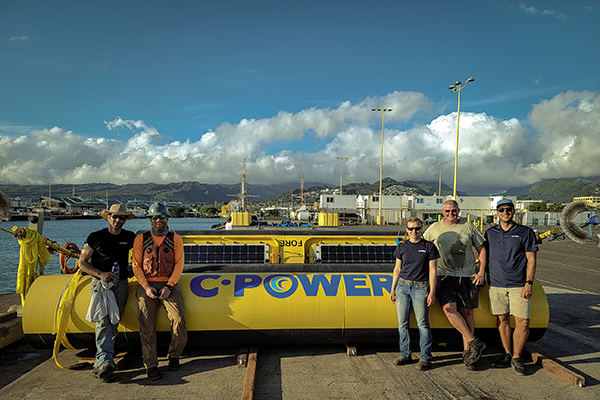 Vicor Corporation, the leader in high‑performance power modules, speaks with C-Power, a global leader in ocean wave energy systems, about how they harness and store wave power. An idea that began as a graduate project at Oregon State University has matured into a ground-breaking renewable energy power solutions for offshore applications that support the fast growing New Blue Economy.  
C-Power's solutions meet the global demand to decarbonize energy production, by converting ocean waves into usable forms of energy, while also enabling data transmission to and from the Cloud. The electricity harnessed by C-Power's autonomous offshore power systems (AOPS) powers remote marine projects and is an integral part to the company's plans to unleash the next wave of zero-carbon energy for terrestrial electric grids and remote offshore mini-grids.
The Vicor Powering Innovation podcast is available to download from all major podcast providers, including Spotify, Apple Music and Google Podcasts.  Listeners can learn about today's toughest power challenges, new ideas in electrification, creative power architectures and real-life power design challenges.