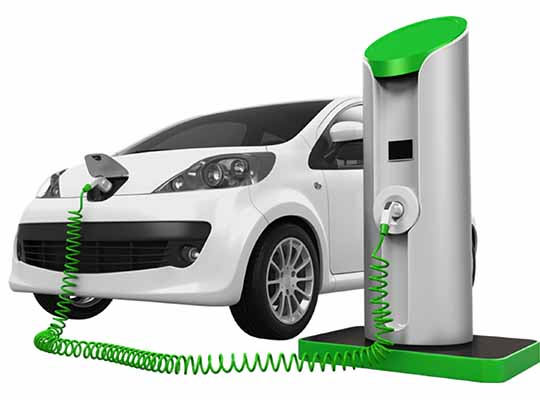 Automobile industry is revving-up after few sluggish years, given the support of new innovations and technical advancements the Indian automobile industry is further getting vigorous. Given Indian government's early steps, benchmarks and initiatives for Electric vehicles (EVs) today every automobile, yes every Indian automobile company is innovating in the EV space.
Days are gone, when the EV sector was dominated by few International automobile companies. Today, Indian automobile biggies are taking leapfrog in the EV sector.
Tapping Indian Customers Towards EVs
Tapping the growing potential that the country has in store for EVs, interestingly, Indian customers are showing equal cognizance for switching to EVs. A recent study has highlighted that by 2022, most consumers in India would consider buying an electric vehicle. This in itself is a key trend which is likely to trigger the growth of the EV segment in the country.
Policies and Domestic EV Value Chain
Definitely, policy plays a key role in promoting electric mobility in the country. In recent years, Indian policymakers have been actively pushing EV adoption alongside multiple initiatives have also been introduced to develop domestic capabilities across the entire EV value chain. Besides strengthening the EV manufacturing capabilities, renewable energy targets are also being revisited and various measures are being adopted towards effective recycling of raw materials. The battery price also has been expected to fall by more than 30% between 2018 and 2025, which will make electric vehicles (EVs) more affordable over the period of time. Besides this, the government of India has announced various tax cuts and subsidies to further encourage more and more people to buy EVs.
Two-Wheeler Segment
Experts suggest that the biggest and the most lucrative market in the EV segment is that of two-wheelers. Suggested, two wheelers to be instrumental in country's overall mobility. Given the proportion of Indian commuter's dependency on two-wheelers and bicycles, this segment enjoys 25% of commuters given its affordability and reliability. On the other hand, the total number of electric vehicles (EVs) sold in 2019 was 1.56 lakh, of which 1.52 lakh were two-wheelers, 3,400 were electric cars and 600 were electric buses. Clearly, the two-wheeler market for EVs is likely to catch greater momentum in the times to come.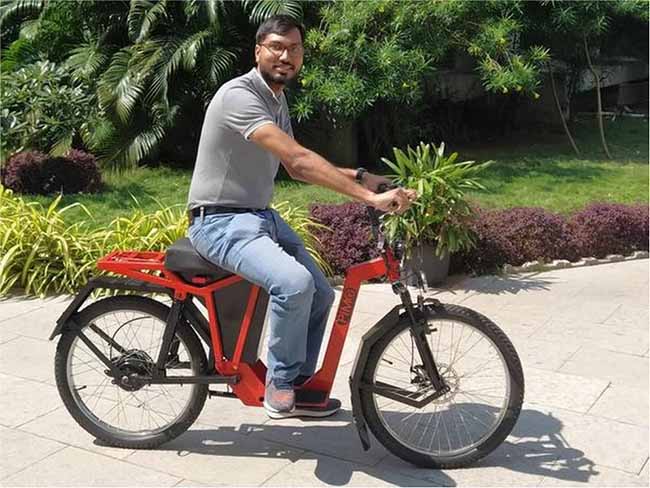 Aspirations of EVs by 2030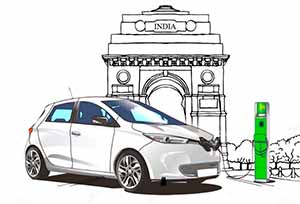 India is expected to be the world's third-largest automotive market in terms of volume by 2026. Sounds ambitious but India aspire to reach its vision of 100% Electric Vehicles by 2030. Government support, decreasing cost of technology, growing interest of the country in EVs, distressing pollution levels, etc would collectively fuel and accelerate India's transition to electric vehicles and enable the government to near its vision. India's progress on electric mobility has been commendable, but the transition will certainly take place at a steady pace. What is important is that the right path has been laid and the shift has started to happen.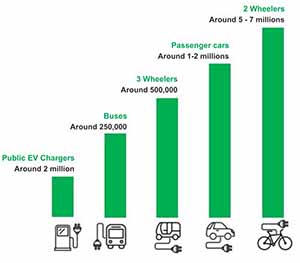 Indian Contemporary Automobile Industry
The industry currently manufactures 26 mn vehicles including Passenger Vehicles, Commercial Vehicles, Three Wheelers, Two Wheelers and Quadricycles in April-March 2020, of which 4.7 mn are exported. India holds a strong position in the international heavy vehicles arena as it is the largest tractor manufacturer, second-largest bus manufacturer and third largest heavy trucks manufacturer in the world.
Market Overview
The EV market is expected to grow at CAGR of 44% between 2020-2027 and is expected to hit 6.34 million-unit annual sales by 2027. The EV industry will create five crore direct and indirect jobs by 2030.
A market size of $50 bn for the financing of EVs in 2030 has been identified—about 80% of the current size of India's retail vehicle finance industry, worth $60 bn today
In April-March 2020, overall automobile exports registered a growth of 2.95%.
Passenger vehicles exports marginally increased by 0.17% and two-wheeler exports registered a growth of 7.30% in April-March 2020 over the same period last year.
India's passenger vehicle industry is expected to post a growth of 22% – 25% in FY22
100% FDI allowed under automatic route
'The $118 bn Automobile industry is expected to reach $300 bn by 2026.'
'India is expected to emerge as the world's third-largest passenger vehicle market by 2021.'
Production Linked Incentive (PLI) Scheme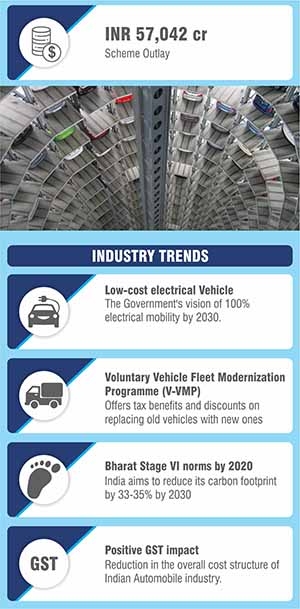 The Union Cabinet chaired by the Prime Minister, Shri Narendra Modi has given its approval to introduce the Production-Linked Incentive (PLI) Scheme in the Automobile and Auto Components sectors for Enhancing India's Manufacturing Capabilities and Enhancing Exports – Atmanirbhar Bharat. INR 57042 Cr Scheme Outlay.
The future of electric vehicles appears bright in India
Although the EV industry expected the budget to be as groundbreaking as promised, it didn't quite deliver on all fronts. This has given rise to mixed sentiments in the industry. The government announced an increase in customs duty on certain auto parts that could hurt the e-mobility segment.
On the other hand, in the hope to get people to purchase more environmentally friendly vehicles, the government has this year proposed the launch of voluntary vehicle scrappage. It aims at phasing out any commercial vehicle that's older than 15-20 years.
These announcements were nowhere close to the three main expectations of the EV industry, namely:
Lowering GST and import duty
Creating financing solutions and awareness for EVs
Reforms in FAME II
The industry is still on a major upward trajectory. Consumer demand triumphs in the long run and that is evident in the recent industry developments. For instance, the world's most valuable electric vehicle manufacturer, Tesla, is now all set to launch its cars in India this year.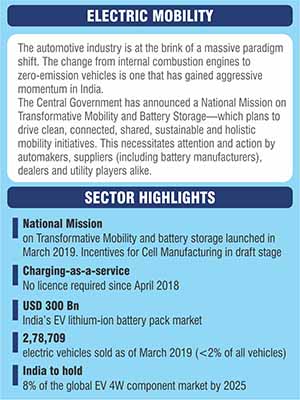 Battery Swapping Stations
The rise in demand for delivery services also creates a demand for increased run-time. As EVs take over the delivery system, there is a need for them to maintain speed. The battery charging process for an EV usually takes up to a couple of hours, which can be a problem if delivery personnel have to constantly wait for a charge to complete.
Therefore, some last-mile delivery companies have actively set up battery swapping stations to decrease the turnaround time. With these battery swapping stations, delivery personnel can swap a drained battery for a fully charged battery in a matter of a few minutes.
These battery swapping stations are catching on as awareness of their effectiveness spreads. It's a solution that is being adopted by automobile companies to provide their customers with a short and convenient solution to their EV charging needs.