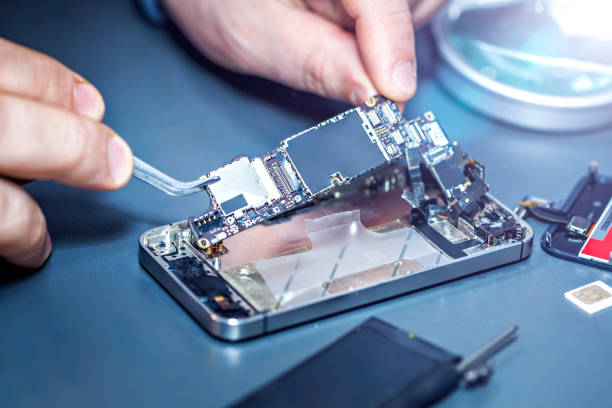 Do you seem to be interested in smartphone technology? Are you always interested in opening the parts to check how they work? Would you like to learn how to handle and repair mobile phone systems, batteries, touchscreen or the memory inside? If yes, then explore to know more on how to start your career as a Mobile Phone Hardware Repairer.
Before choosing a career, every student should check if the future in that field is good or not. The same thing applies to a career in mobile phone repairing. You should opt and choose to be a mobile phone/smartphone repairing technician only if the future of the mobile phone repairing industry is bright and rewarding.
Many students who do not like to study or drop out of school or college want to learn mobile phone repairing and become a professional technicians. They join a mobile repairing course which is generally a short-term course in their localities and then start their profession in mobile phone repairing by either doing a job or doing business in the field.
What does a mobile repairer do?
Mobile Phone Repairers are responsible for fitting, testing, analysing and repairing different kinds of mobile phones and smartphones. The individual at work is responsible for rectifying faults in the mobile phone brought in by the customer. The individual receives the faulty mobile phone, diagnoses the problems, performs front-end or hardware level repair as required, resolves software issues and ensures effective functioning before delivering back to the customer.
The unprecedented growth of the mobile phone industry is hardly a secret. And this has given rise to many related careers which are dependent on this industry. The career of mobile phone repairing is one such that is becoming a popular one, and many people have been able to establish a profitable business by starting early in this career.
Educational and Skill requirements
Those who are averse to education or those who may not be able to afford a college education will find that a mobile phone repairing job does not require higher education. Instead, it requires people taking up this career to be gadget-savvy and to have an inclination toward learning new techniques and methods. In fact, it is among the best career options for dropouts and people who do not wish to study further academically.
On its way forward, the Electronics Sector Skills Council of India (ESSCI) which is an apex body for skill development and certification in the electronics sector has developed 'Qualification Packs for Mobile Phone Hardware Repair Technicians NSQF klevel – 4 for ITIs' candidates with a Pan-India training ecosystem. The council has aligned its skilling capability to the industry requirements and is making an all-out effort in ensuring the industry requirements for skilled and certified Mobile Phone Hardware Repair Technicians with relevant technical capabilities, thus giving a boost to the growth of the sector along with creating employment opportunities for the youth of the country.
ESSCI-designed mobile repairing QP is easy to learn and can be learned in a period of just 400 hours with 180 hours of practical training
Career Opportunity
As a fresher in the industry, you can get job roles at various mobile repairing service centers/support centers or at large mobile phone retail outlets or electronics repair workshops or facilities as:
Smartphone Repair Technician
Service Technician
Test and Repair Technician
In the entry-level jobs: You may expect to get about Rs. 8, 000.00 –Rs, 15,000.00 per month. If ones work for large retailers, they have to work nearly 9-10 hours daily or they may also work in shifts. If they are self-employed, they may set their own work timings.
The employment opportunities a technician comes across after finishing the education.
Mobile Service Centre
Mobile Company
Refurbished manufacturer
Future career prospects
As technology is rapidly progressing, a new potential in the cellular repair industry is growing. According to the Telecom Regulatory Authority of India, currently, there are more than one billion mobile users in the country. It is estimated to be one and a half billion by the year 2022. This will open up new employment opportunities for about 4 million skilled people in the mobile handset repairing sector in the next five years.
Over 93 percent of the population in India (including both rural and urban) possess a cell phone or use one regularly. And more than 75 percent of them are smartphones. Mobile has reached every village in the country. Now every village needs at least two handset repair engineers. According to this, only 1.2 million engineers are needed for the villages of India.
With new models of phones launching every week and new mobile brands popping up every now and then; there is no shortage of workspace for aspiring repair engineers. The mobile phone repairing industry has cultivated and expanded itself separately from the actual smartphone industry. Other than companies having their own service centers, there are independent service centers as well, where a skilled person is required. 
Refurbishing section opening a new career avenue
Now the refurbishing sector has opened up a large segment. According to a sales report by the organized sector the last year, approximately 14 million refurbished smartphones were sold. Still, 90 percent of the refurbished market in India continues to be unorganized. But there is tremendous potential for growth as smartphone penetration in the country, where needed lots of skilled manpower for handset repairing.
About the author: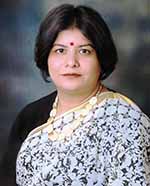 Dr Abhilasha Gaur is Chief Operating Officer at Electronics Sector Skills Council of India