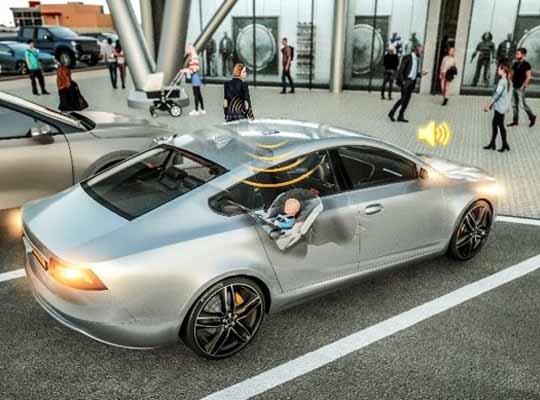 Cabin sensing combines camera data with radar sensors and intelligent algorithms to cover the entire vehicle interior
The miniaturized interior camera can be integrated directly and virtually invisibly into a wide range of displays
The system already meets legal regulations of the future as well as Euro NCAP specifications for recognizing children
In the future, vehicles will become smart watches and record vital data
Babenhausen, Germany- Continental has developed an integrated solution for interior sensor technology which already meets future safety standards and further increases vehicle comfort. In the cabin sensing solution, the technology company combines many years of expertise on all aspects of interior cameras for human-machine interaction with extensive know-how in radar sensor technology. With real-time object monitoring of the entire vehicle interior, Continental is going beyond purely driver monitoring and offering an additional building block for future mobility models, such as automated or autonomous driving. The technology meets future safety regulations of the European Commission and the consumer protection organization European New Car Assessment Program (Euro NCAP).
"For our new approach to interior sensors, we not only pooled the expertise of various areas, but also mastered several technical challenges. For the first time ever, we are integrating the camera directly into the display, instead of into the steering column or the instrument cluster. For this, weֹ're relying on extreme miniaturization of the technology, which opens up completely new positioning opportunities for us," says Ulrich Lüders, head of strategy and portfolio at Continental's business unit Human Machine Interface.
The complexity of the technology lies firstly in integrating the optics and sensor systems, minimized to around 10 millimeters, precisely and entirely into the display to the highest standards of aesthetics and appearance. Secondly, there is the precise positioning of the radar sensor, which has to cover all the areas of the interior equally. The combination of the two technologies and the exact integration and positioning make it possible to develop different applications for cabin sensing.
The car is becoming a smart watch
The Continental solution reliably detects live objects in the vehicle, whether they are adults, children or animals. This is particularly important with regard to future safety standards, as Lüders explains: "With our cabin sensing solution, we meet the new requirements of the EU General Safety Regulation (GSR) and also help automobile manufacturers to score well in the Euro NCAP."
Starting in 2024, the European Commission will include specifications for driver and vehicle monitoring in the type approval requirements of the GSR systems for new registrations. Included, for example, is the ability to detect fatigue or lack of driver attention. These far-reaching legislative changes are accompanied by another regulatory driving force, with the Euro NCAP organization rewarding the installation of interior camera systems from 2023. The voluntary program for assessing vehicle safety plans in particular to assign assessment points for child detection in the future (Child Presence Detection, CPD). If parents forget a child in the back seat, the cabin sensing technology detects this with the radar sensor and the stored algorithms for object classification and sounds the alarm.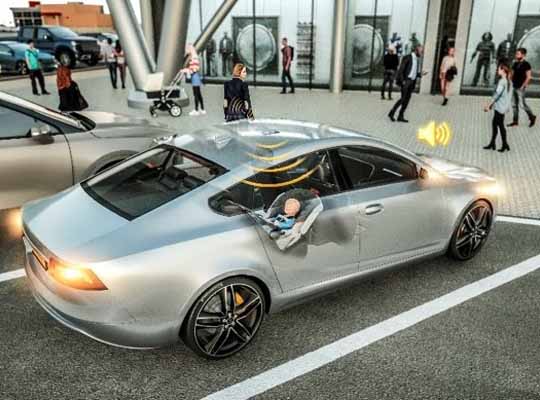 "Our development focused on recognizing living objects. Among other things, cabin sensing detects the child's breathing, identifying it as a living person and sounding the alarm. False warnings are virtually impossible," explains Daniel Naujack, product manager for Interior Camera & Cabin Sensing at Continental. "Based on image information from the interior camera, the system can also detect luggage that has been left behind, and sends a notification to the owner's cell phone, if for example they have forgotten a briefcase in the rental car."
In the future, cabin sensing will be able to measure and evaluate not only object movements but also health parameters such as pulse, breathing rate, and body temperature. If the system detects a health emergency, it can then stop the vehicle safely with a minimum risk maneuver. "By recording a wide range of vital data through cabin sensing, we will make the car a smart watch for passengers in the future," summarizes Naujack.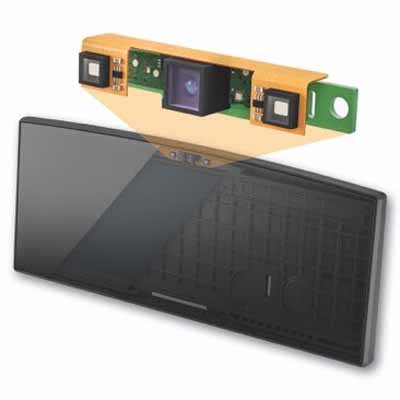 A key element in automated driving
On the way to autonomous driving, interior sensors are taking on another important role. There will always be traffic situations that require the automated system to return control to the driver. Designing this handover safely is a crucial task that self-driving cars have to master. Paired with sensor information and software, an interior camera can detect whether a driver is even able to take back manual control. "Automated driving allows drivers to do different things in their cars without having to focus on the traffic. This means that the system must be able to detect whether the driver is immersed in a book or even asleep, so that returning driving control is successful and safe," says Naujack. Cabin sensing also plays an important role in autonomous driving, so that robo-taxis, for example, know at all times how their passengers are doing.
Continental develops pioneering technologies and services for sustainable and connected mobility of people and their goods. Founded in 1871, the technology company offers safe, efficient, intelligent, and affordable solutions for vehicles, machines, traffic and transportation. In 2020, Continental generated sales of €37.7 billion and currently employs around 193,000 people in 58 countries and markets. In 2021, the company celebrates its 150th anniversary.
Networking, informing, integrating: The Vehicle Networking and Information (VNI) business area is developing building blocks and end-to-end systems on these strategic pillars for connected mobility: Hardware, software, and services. By providing solutions for networking, human-machine interaction, system integration and high-performance computing for cars, commercial vehicles and fleets, VNI ensures functioning networks and a smooth flow of information.