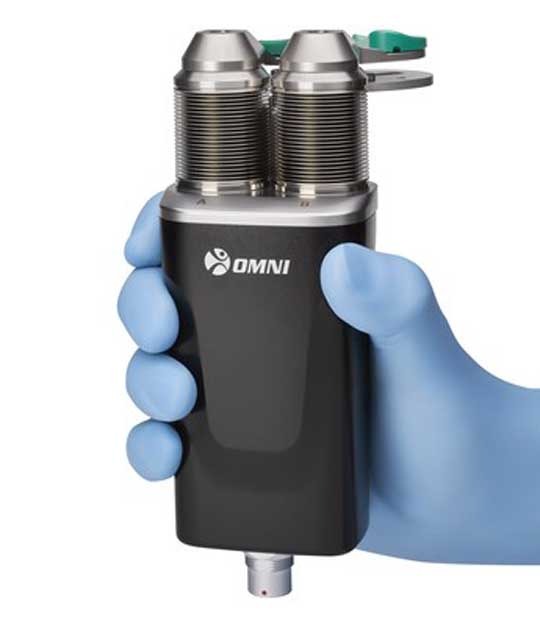 CIRENCESTER, England, March 14, 2019 – UK International orthopedic company Corin Group ("Corin") backed by the Permira funds, has acquired the US-based OMNI Orthopedics ("OMNI"), a pioneer in robotic-assisted total knee replacement.
It is further evidence of Permira and their co-investors' determination to accelerate Corin's strong organic growth with a focused M&A strategy.
Founded in 1999 by a team of medical device engineers, OMNI is now at the forefront of robotic-assisted knee replacement. Their OMNIBotics is a unique imageless total knee replacement solution which combines a robotic cutting guide with the world's first robotic tool to measure ligament function. The system allows tailoring of the implant positioning to each individual patient, resulting in less patient pain and faster rehabilitation.
Corin's strategy is to revolutionize orthopedics by gaining, understanding and sharing insight at every stage of the joint replacement experience and delivering  clinically proven implants which are optimized by unique procedural technologies. OMNIBotics, combined with APEX knee replacement, accelerates Corin's strategy.
Corin's CEO Stefano Alfonsi said:
"We are delighted to welcome the innovative and talented OMNI team into the Corin global family. We look forward to working together as a combined organization to further develop our presence in the world's largest market – the United States. With the combination of Corin's unique Optimised Positioning System (OPS) for the hip and the OMNIBotics platform for the knee, Corin is now uniquely positioned to address functional patient-specific joint replacement."
OMNI's CEO Rick Epstein added:
"It is the perfect time to be part of a larger organization that shares our dedication to improving the lives of individual patients through technological innovation. We are thrilled to be joining Corin to maximize the potential of our robotic solutions, adding another unique technology to their ecosystem"
Henry Minello, Principal in the Healthcare team of Permira, commented:
"The US market for robotics in orthopedics is growing at a very rapid pace, and with the addition of OMNI's technologies, we expect Corin to remain at the forefront of development in robotics and computer assisted surgery. We are excited about the potential to scale OMNI's highly innovative products in the US and into other geographies where Corin operates. We are very pleased to support Corin's management to bring these life changing technologies into new markets. OMNI will also strengthen Corin's footprint in the US, an exciting market experiencing strong technology adoption."
Corin is creating a connected digital ecosystem that combines biomechanical, physiological and logistical information to generate insight; this ecosystem will empower patients throughout their treatment journey and support surgeons to improve patient outcomes and maximize value for the healthcare system. This is Connected Orthopaedic Insight.
Corin and OMNI will be exhibit together at the incoming AAOS that will be held in Las Vegasfrom March 12th to 15th.
KPMG LLP (financial and tax), Barclays Bank PLC (strategic advisory) and Skadden, Arps, Slate, Meagher & Flom LLP (legal) provided advisory services to Corin in support of the transaction. Piper Jaffray & Co. acted as financial advisor to OMNI and Foley Hoag LLP acted as legal advisor to OMNI.
For more information visit www.permira.com.