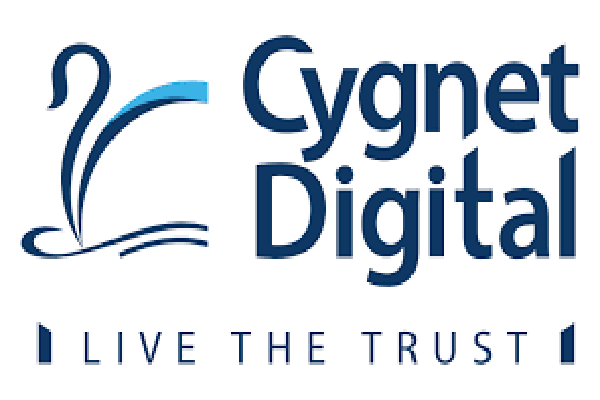 Cygnet, a leading provider of enterprise transformation and IP-based solutions for smarter compliance and finance transformation, announces a significant transformation into Cygnet Digital, as a part of the Cygnet Infotech family. To drive this rebranding and maintain a single-minded focus, Cygnet Digital unveils the innovative framework, Cygnet COSMOS. This dynamic, customer-first ecosystem champions co-ideation, co-creation, and co-innovation.
Niraj Hutheesing, Founder and MD of Cygnet Digital, states, "The digital landscape is evolving rapidly, and our commitment is to ensure that Cygnetians, customers, communities, and partners remain at the forefront of this digital revolution. Our new identity strengthens our dedication to 'Living the Trust,' with every service, solution, and offering singularly focused on pushing boundaries within this innovative framework."
Cygnet Digital is redefining its go-to-market strategy while maintaining its leadership in tax and finance transformations, digital engineering, quality engineering, enterprise applications, data analytics, AI, hyper-automation, and digital commerce and experience. The new framework places the customer at the forefront and provides AI-driven, industry-specific use cases to deliver profitable outcomes.
Cygnet Digital's goal is to make technology more accessible by collaborating with businesses to co-innovate. Their Cygnet Cosmos framework aims to identify problem statements and turn them into proof of concept, and then proceed with implementation and scaling. The framework streamlines processes, data intelligence, and experiences, making it possible for businesses to explore new revenue models through emerging technologies.
Narasimha Murthy, Chief Business and Operations Officer, Cygnet Digital further emphasized, "As pioneers in Enterprise, Tax, and Finance Transformations, Cygnet Digital is not merely riding the digital wave but striving to shape it. Our aspirations go beyond offering tax, finance, and digital transformation services. We embody an ambitious vision: achieving 4X growth and delivering best-in-class customer-centricity while expanding the Cygnet family internationally."
Cygnet is committed to offer YOU-centric digital services, streamlined tax solutions, and finance empowerment. With this evolution, every Cygnetian will have a singular focus on 'Living the Trust,' dedicated to turning the clients' and partners' digital dreams into reality. With expertise in Digital Engineering, Quality, Enterprise Apps, Data, AI, and Digital Commerce, Cygnet will continue to amplify client success.