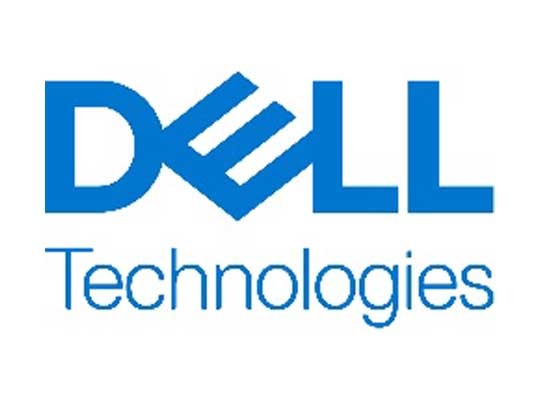 Mumbai, India – January 20th, 2020: Dell Technologies has been conferred the CIO Choice 2020 honour and recognition as the most trusted brand in 8 different categories for the large enterprise segment. The winning categories are:
1. Servers – Large Enterprise Segment
2. Data Protection Solutions – Large Enterprise Segment
3. Storage (Hardware) – Large Enterprise Segment
4. Hyper Convergence – Large Enterprise Segment
5. Laptops – Large Enterprise Segment
6. Desktop – Large Enterprise Segment
7. Performance Workstations – Large Enterprise Segment
8. Display Monitor – Large Enterprise Segment
The prestigious recognition was presented at the exclusive Red Carpet Night, a celebration of innovation and best in class product development/ service delivery in the ICT ecosystem, produced by CORE Media. The event was a star-studded engagement which saw an attendance of over 300 ICT leaders, at The Lalit, Mumbai.
Dell Technologies is a pioneer in enabling organizations to automate, transform and modernize their data center using an array of solutions such as servers, storage, data protection and hyper converged solutions. This holistic portfolio equips businesses lays with a trusted foundation to transform IT, enabling them to achieve their desired business outcomes.
Winners of CIO Choice 2020 were determined by an independent CIO voting survey from across the country on product performance, customer satisfaction and continued customer service. Additionally, a distinguished Advisory Panel, comprising of CIOs from across industry verticals, guided the entire process.
The event also witnessed some of the country's top ranking CIOs conferring the highly coveted recognition to the brands voted as the most preferred ICT partners. The recognition, at the 8th edition of CIO Choice Awards, where KMPG was the knowledge partner, was presented in 45 categories.
On receiving the award, Alok Ohrie, President and Managing Director, Dell Technologies India said, "We are extremely thrilled that Dell Technologies has been bestowed with this recognition. We would like to thank CIO Choice panel for this honour. We believe in creating strategic business value for CIOs through innovative technologies. We help our customers and partners build their digital future and transform the way they work. At Dell Technologies, we aim at driving human progress, through greater access to better technology, for people with big ideas around the world."
Anoop Mathur, Founder and President, CORE Media, said, "Congratulations Dell Technologies for being recognized with the CIO CHOICE 2020 award. The key to any ICT business' success is how it is seen in the eyes of its customer, the CIO. Earning the CIO CHOICE honour is the ultimate brand validation from customers. It acts as a sales acceleration platform for ICT vendors because it is the ultimate brand valuation to consider both market sales and the opinion of the CIOs."