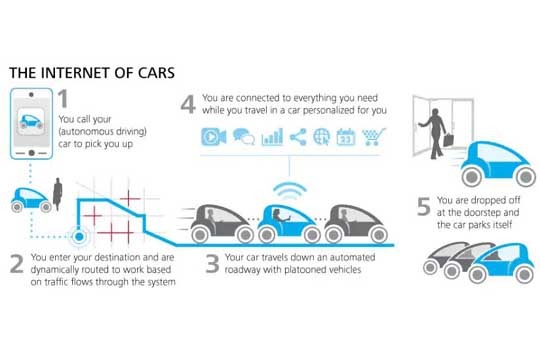 Report highlights role of emerging technologies and innovative solutions in fueling the future of mobility.
Deloitte finds that advanced integration underpins the most successful urban transportation systems.
NEW YORK, 8 January 2019– Toronto, London and Berlin feature some of the world's most effective city mobility systems, according to the 2019 edition of the Deloitte City Mobility Index (DCMI). For 2019, the Index, a forward-looking review of mobility in cities around the world, has increased its coverage to 55 cities in total, covering every continent and a wider range of developed and developing economies. This year's edition also introduces an integrated regional analysis centered on Detroit, offering a holistic view of urban transportation across international borders.
"Digital innovation continues to reshape transportation, offering tremendous promise for cities. Yet at its core, mobility remains rooted in physical infrastructure," says Simon Dixon, Deloitte Global's Transportation leader. "The Index underscores that there is no substitute for physical infrastructure and assets that work: roads and bridges that are maintained and safe, buses and trains that are clean and reliable and traffic lights that function. These underpin the ultimate performance of a transit network."
Setting out to assess the situation in urban mobility across the globe, the Index gauges the readiness of cities to embrace the rapid changes occurring in transportation. Featuring in-depth city profiles and an interactive comparison tool, the DCMI goes beyond what is currently happening to explore what mobility will need to be in a truly smart, livable and economically vibrant city.
Key DCMI insights include:
Integration is key: The bringing together of governing authorities at all levels, as well as aligning private and public players across multiple modes of a city's transportation network, is one of the key success factors — and one of the most difficult to achieve. Enabling the frictionless movement of people and goods between two sovereign countries can be even more complex. That is the challenge being embraced by a pair of American cities and their Canadian counterpart. Detroit and Ann Arbor in the US and Windsor in Ontario have been working with the World Economic Forum and Deloitte to explore how the principles of a Seamless Integrated Mobility System can be brought to life.
Simpler solutions can be suitable: Bus Rapid Transit (BRT) has emerged in markets such as Brazil, Colombia and Mexico as a powerful low-cost means of transport in congested cities. Such systems typically feature segregated bus lanes along dedicated corridors and require passengers to pre-purchase tickets—and have shown they can move as many people as a metro. For cities that struggle with infrastructure funding, planning, execution and upkeep, a BRT system may be a more appropriate option.
Private cars must be managed. Private cars present cities with a variety of challenges: congestion, pollution and accidents, among others. Yet they are an important piece of the mobility landscape, particularly in geographically-expansive North American cities. Cities will need to find a way to optimize their use, such as through ridesharing or as part of door-to-door solutions (e.g. dynamic shuttles) that augment the use of public transit.
Get the basics right: Getting from A to B should be, at worst, a forgettable experience, not an existential threat. The safety of core infrastructure systems should be a top priority, as even highly functional systems will lose the public's trust if they are unsafe. Deloitte found that more than one-third of consumers in Rome rated the safety of the well-developed public transit system "poor" or "very poor", after a series of serious bus fires in 2017.
"The Index findings demonstrate that the success of leading cities stems from intelligent integration and innovation, even more than investment," continues Dixon. "As we look to the future, collaboration across all levels of the transport sector will be critical as cities seek to develop mobility strategies that move people and goods quickly, safely and cost-effectively."
For more information, please visit us at: www.deloitte.com