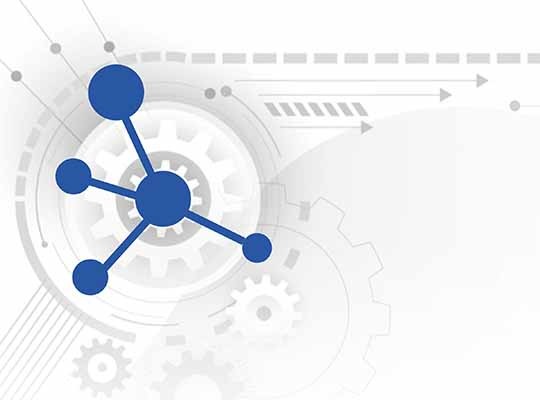 The world believing connected is not anymore hype or understood as future experiment. Internet of Things (IoT) today is creating a new era on how we think and assess our life. The world of sensors and semiconductors and convergence of service-model with fabricating next-gen is the reality the whole tech industry can fever.
IoT Security Not A Big Deal?
Let's start talking about it. With cyberattacks and hackers phishing and feeding on data, the dark web has a billion dollar bid on the malfunctions of IoT. With humongous amount of devices getting connected the concern of deriving individual device security is prone. Internet of things enables large volumes of information to be easily transferred and accessible in the network. As the network expands, more information is at risk. So, it's very important that the increased use of IoT is accompanied by a robust IoT security thus preventing data from thefts and malicious attacks. This will prove to be an important trend among all other upcoming IoT trends in 2020. IoT security will be a bigger priority in order to make IoT based mobile app development safer and secure. Data flowing in the cloud is at more risk. IoT devices till now that have not been equipped with security features. But things will surely change, you can expect a better scenario in the next year with the development of robust IoT devices with improved security. Machine learning, AI and, big data techniques will help identify and reduce risks thus rendering data security and protection.
Big Data and IoT
IoT does not only emphasized changing the way of living and doing business, but it also keeps its eyes on generating a huge amount of data. Big data platforms are usually made for supporting the demands of large-scale storage and for performing the investigation, which is required for extracting the full advantages of IoT. This is the new Internet of Things Trends that we are facing and will see in the near future in large-scale mode. The Internet of Things (IoT) has sparked the world by showing what a fully interconnected world can offer us. Though IoT and Big data evolved independently, they have become interrelated over the period. Furthermore, the relation between big data and IoT has shown a convergence of the two technologies which is aligning the technologies in the best possible way. Hence, if IoT big data combination separately gives plenty of reasons for excitement, then combining the two technologies multiplies the anticipation. As per the study, around 4.4 trillion GB of data will be generated by the year 2020 through the Internet of Things. This is no doubt difficult to comprehend easily. However, with the growing number of connected devices it is not surprising that by 2020, more than ten billions of sensors and devices will be connected to the internet. Furthermore, all of these devices will gather, analyze, share, and transmit data in real time. Hence, without the data, IoT devices would not hold the functionalities and capabilities which have made them achieve so much worldwide attention.
How are IoT and Big Data Together Beneficial for Companies?
IoT big data analytics can be useful for a variety of IoT data to –
Examine
Reveal trends
Find unseen patterns
Find hidden correlations
Reveal new information
Semiconductors in the Era of IoT
Designing IoT-enabled chips and products is on spree. With every semiconductor player bidding on it at larger scale, recent acquisitions are a great example on how semiconductor companies' wants throw the dice on IoT technologies. Services are dominated by the professional category (in which businesses contract with external providers in order to design, install, and operate IoT systems), however connectivity services (through communications service providers) and consumer services will grow at a faster pace. Whether it is light bulbs, children's toys or vehicles, more and more products are being connected to the Internet for the sake of convenience and cost-effectiveness. And because there is a high level of rapid data exchange needed to make IoT tech function, a multitude of small, durable and complex microchips will be needed to make everything work. However, because of the need for individualized chip design, semiconductor makers need to be judicious about their areas of focus. That means having a clear idea about which types of IoT tech are nearest to reaching the mass market. And with IoT-related automotive integrated circuit revenues expected to go from $18.4 billion in 2016 to $34.2 billion in 2021, the connected car market shows no sign of softening. Semiconductor companies can assist with end-to-end solutions by providing on-chip security, partitioning processor functions on chip, or supplying comprehensive hardware and software services, including authentication, data encryption, and access management. Those that specialize in security might be able to use their own products to provide comprehensive solutions, but others will need to undertake M&A or form partnerships with players further up in the stack to gain broader expertise in software or the cloud. For instance, semiconductor companies could lend their knowledge of hardware security to application designers or network-equipment manufacturers, since this information would assist with the design of secure software.
Fuelling Growth and Opportunities
The McKinsey Global Institute recently estimated that the Internet of Things could generate $4 trillion to $11 trillion in value globally in 2025. These large numbers reflect the IoT's transformational potential in both consumer and business-to-business applications. Value creation will stem from the hardware, software, services, and integration activities provided by the technology companies that enable the Internet of Things.
Analysts also estimate that the current Internet of Things installed base—the number of connected devices—is in the range of 7 billion to 10 billion. This is expected to increase by about 15 to 20 percent annually over the next few years, reaching 26 billion to 30 billion by 2020.
In keeping with these projections, many executives we interviewed stated that the Internet of Things would significantly boost semiconductor revenues by stimulating demand for microcontrollers, sensors, connectivity, and memory. They also noted that the Internet of Things represented a growth opportunity for networks and servers, since all the new devices and services will require additional cloud infrastructure. Overall, the Internet of Things could help the semiconductor industry maintain or surpass the average annual revenue increase of 3 to 4 percent reported over the past decade. These results are particularly significant in light of slower growth in the smartphone market, which has served as the major driver for the past few years.
As the IoT market matures and increases in scale, semiconductor companies may decide to pursue new approaches more aggressively. Before moving ahead, however, they should first determine which verticals and applications are growing strongly and assess when their markets will be large enough to justify significant investment. While semiconductor companies could potentially capture growth in many IoT verticals, six of the most promising markets—those where we chose to focus our research—include the following:
wearable devices such as fitness accessories
smart-home applications like automated lighting and heating
medical electronics
industrial automation, including tasks like remote servicing and predictive maintenance
connected cars
smart cities, with applications to assist with traffic control and other tasks within the public sector
Challenges and Future Applications
Since the IoT devices are being used increasingly, the manufacturers of these devices are focusing on building new ones and not paying enough attention to security. A majority of these devices don't get enough updates, whereas some of them never get a single one. What this means is that these products are secure at the time of purchase but becomes vulnerable to attacks when the hackers find some bugs or security issues. Many IoT companies are selling devices and providing consumers default credentials with them — like an admin username. Hackers need just the username and password to attack the device. When they know the username, they carry out brute-force attacks to infect the devices. The rapid rise in the development of IoT products will make cyberattack permutations unpredictable. Cybercriminals have become advanced today — and they lock out the consumers from using their own device. Technology conventions incorporating network and communication protocols, and data-aggregation conventions, are the collection for activities that handle, process and store information obtained from several sensors. For all the above potential applications of IoT, there has to be proper feasibility into the different domains to ascertain the success of some applications and their functionality. As with any other form of technology or innovation, IoT has its challenges and implications that must be sorted out to enable mass adoption. Even though the current IoT enabling technologies have greatly improved in the recent years, there are still numerous problems that require attention. \
Data Analysis and Technical Application Challenges
Data analysis and its context not only plays a crucial role in the success of IoT, it also poses major challenges. Once data has been collected it has to be used intelligently in order to achieve smart IoT functions. Accordingly, the development of machine learning methods and artificial intelligence algorithms, resultant from neural works, genetic algorithms, evolutionary algorithms, and many other artificial intelligence systems are essential in achieving automated decision making. Data analysis and its context not only plays a crucial role in the success of IoT, it also poses major challenges. Once data has been collected it has to be used intelligently in order to achieve smart IoT functions. Accordingly, the development of machine learning methods and artificial intelligence algorithms, resultant from neural works, genetic algorithms, evolutionary algorithms, and many other artificial intelligence systems are essential in achieving automated decision making. The communication protocols for devices are the driving force in actualizing IoT applications, and they form the main support of data flow between sensors and the physical objects or outer world. While various MAC protocols have been projected for several domains with Frequency Division Multiple Access, Time Division Multiple Access and Carrier Sense Multiple Access (FDMA, TDMA and CSMA) for low traffic efficiency that is collision free, more circuitry in nodes are required respectively. The main objectives of the transport layer include guaranteeing an end-to-end reliability as well as performing end-to-end control of congestion. In this aspect, most protocols are unable to cooperate appropriate end to end reliability. Some of the current leaders in this area are companies such as Amazon, Bosch, Axeda, Google, Siemens, Honeywell, Cisco, GE, Dell, Hitachi Data Systems, Huawei, Intel, IBM, Microsoft, Oracle and Samsung. Axeda offers a complete software stack for certain areas of application; though it is still too costly for generic adoption. For Industrial Internet of Things (IIoT), National Instrument offers a specialized stacks that includes the Software and Hardware (LabVIEW, Lookout, PXI and embedded controllers and accessories, some with FPGA). One company not mentioned above, but which has the potential to transform IoT, is Apple. Their hardware, software stack and cloud services allow them to create a full consumer IoT anytime. Apple's HomeKit is a timid start as it is aimed only at the residential home market. The HomeKit is a framework for communicating with and controlling connected accessories in a user's home.
Standardization and Scalability
Continuous fragmentation in the implementation of IoT will decrease the value and increase the cost to the end users. Currently, aside of the products mentioned above, there are also Google's Brillo and Weave, AllJoyn, Higgns, to name but a few. Most of these products target very specific sectors. Some the causes of this fragmentation are security and privacy fears (privacy through obfuscation and the fear of "not invented here"), jostling for market dominance, trying to avoid issues with competitors' intellectual property, and the current lack of clear leadership in this area.
Scalability: This is currently not much of an issue, but it is bound to become an issue mainly in relations to generic consumer cloud as the number of devices in operation rises. This will increase the data bandwidth needed and the time needed for verifying transactions.