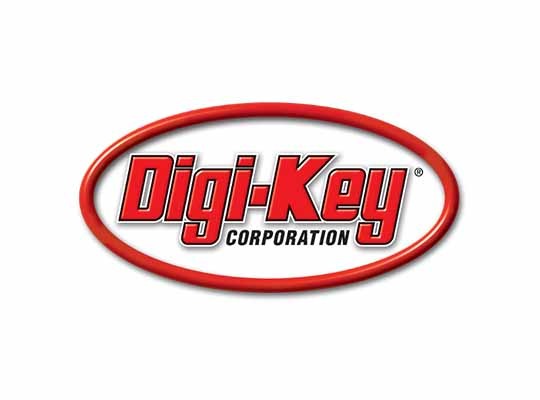 During electronica 2016 in Munich, Digi-Key Electronics, a global electronic components distributor, will have staff available to engage with customers, highlight tools, and share access to the broadest in-stock selection of the newest products and technology – from IoT to Industry 4.0, and all things that they do to enable innovation in the industry.
Whether it is modules and development boards or individual components such as sensors and microcontrollers, Digi-Key offers the world's largest selection of electronic components with a robust parametric search that makes it easy to find the exact part needed, in stock, available for immediate shipment.
"The gravitation towards modules and board-level solutions allows designing from individuals at all levels and these designs are improving our everyday lives," shares Dave Doherty, President and COO at Digi-Key Electronics. "It's a great time to be in the electronic component industry; the Internet-of-Things (IoT) is enabling innovations that we may have only imagined before and turning them into reality."
Bringing the future to today requires the newest technology, which is available through Digi-Key because of the unique relationships the company has built with more than 650 key supplier partners worldwide. Many of the newest components are part of the over 1.3 million parts in stock and available for immediate shipment with no minimum order requirements. Combined with Digi-Key's design tools and design support, engineers are supported from prototype to production.
Digi-Key Electronics will have expert staff, interactive monitors, and loads of fun games, experiences and prizes for anyone who visit their booth located at A5.578 during electronica 2016 in Munich from November 8 -11th.
For more information, visit the Digi-Key website.