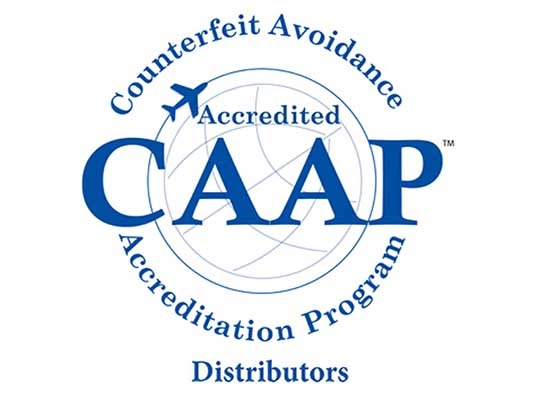 Thief River Falls, Minnesota, USA – September 13, 2019 – Digi-Key Electronics has announced they have been certified to the Counterfeit Avoidance Accreditation Program (CAAP), proving that their counterfeit controls have been verified by an external auditing company to validate they are compliant to Aerospace Standard AS6496.
Digi-Key is one of the first distributors worldwide that are certified to the highest standard of AS6496. By adopting an organization-wide Anti-Counterfeit Policy, the company aims to preclude introduction of any counterfeit product into the supply chain through strict avoidance, mitigation, and disposition processes.

"The AS6496 certification, and CAAP certification and recognition, validate our team's diligent efforts and values to prevent any counterfeit products from entering our supply chain at any level," says Teri Ivaniszyn, vice president of operational excellence for Digi-Key Electronics. "The CAAP audit process and accreditation program further prove our dedication to ensuring our customers receive the highest quality products and exemplary customer service."
To support Digi-Key's Anti-Counterfeit Policy, the company uses processes to guarantee purchases are only made directly from the manufacturer or manufacturer-approved sources, thereby ensuring the product is new, authentic, and fully warrantable under the direct supplier, and that accurate, up-to-date technical information is readily available.
Digi-Key also has controls for disposition, inventory control, receiving, and customer returns verification developed to adhere to the AS6496 counterfeit avoidance and mitigation certification.
For more information, please visit at : www.digikey.com.