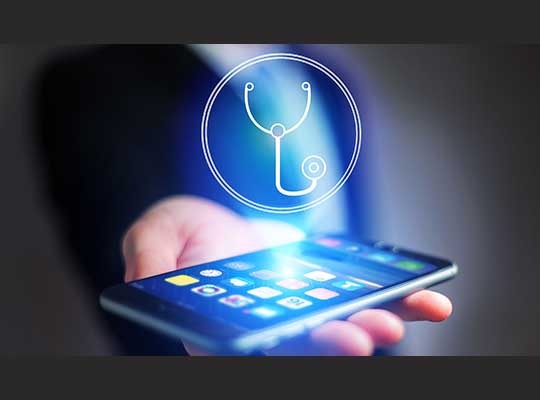 Integration of information technology based services and electronic communication with healthcare sector to improve medical services is referred to as 'digital health'. The integration has enabled medical professional to reach patients remotely. This factor has accelerated entire healthcare.
The digital health market is driven by various factors, among all busy lifestyle leads the list. Due to busy lifestyle people are not able to fix an appointment and meet the doctor in person. So if an individual has an appointment with a doctor, the individual will have to cancel certain plans or other meeting.

With advent of digital health market, an individual can easily book an appointment online and discuss medical concern and associated symptoms. As a result, routine will not be disturbed. In case of some serious medical condition, the individual could meet the doctor as per convenience.
Even when the individual goes to meet the doctor, the waiting time could be saved by tracking the number of patients remain ahead.
Furthermore, application of digital health enable to save record of a patient health. This removes the dire need to carry previous prescription and health records at the time of consultation. This is one of the key factors influencing the digital health market.
All these services are facilitated with the help of smartphones and mobile-based health apps. Penetration of smartphones in various regions across the world has propelled the digital health market globally.
Besides proactive healthcare facilities, digital health market has also been supporting preventive health measures. People can access to various health related information from health apps, and by consulting a doctor from the comfort of home. As a result, risk of diseases can be mitigated.
Also, any discomfort or unusual changes related to health can be immediately reported to a medical professional. Hence, the medical condition can be checked and treated at initial stage. Thus, digital healthcare service is aiding to control mortality rate globally.
Besides time-saving and decreasing mortality rate, adoption of digital health has enabled to access cost-effective and efficient diagnostics and therapeutics facilities.
Government Bodies Undertake Initiatives to Digitalize Healthcare Services
Registering various benefits offered by digital healthcare services, government bodies in several countries have been striving for digitalization of processes and services in healthcare sectors. And to execute digitalization, various initiatives have been undertaken and schemes have been introduced. The digitalization procedure would influence expansion process of the global digital health market in years to come.
Accounting all the changes in healthcare sector due to digitalization, market analysts have predicted healthy growth. As per a report published by Transparency Market Research, the global digital health market is estimate to escalate at a robust CAGR of 13.40% between 2017 and 2025. The market value is estimated to reach US$ 536.6 bn by end of 2025.
Further, rise in geriatric population worldwide and increasing incidence of chronic diseases such as diabetes and cardiovascular diseases are propelling adoption of digital healthcare services in various healthcare facilities. As a result, digital health market is witnessing exponential growth rate.
COVID-19 Outbreak Boosts Digital Health Market
Meanwhile, outbreak of COVID-19 has fuelled demand for digital healthcare services extensively. The diseases is highly transmissible in nature. Novel coronavirus can even get transmitted from one individual to another individual via touch. In this phase, application of digital based health services may minimize the spread rate.
Several medical professionals such as dentists, and pediatricians among others are operating online. This has limited the mobility rate of people. People are coming out of their home only in case of emergency medical situation.
Also, launch of Arogya Setu app is a one major example of digital health initiative. The app is enabling people to track COVID-19 positive people and most affected areas. As a result, the app has aided to control containment rate of the disease.
Source: https://www.transparencymarketresearch.com/digital-health-market.html