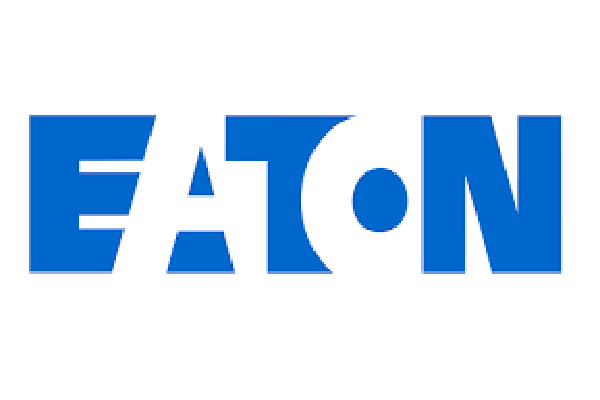 Eaton participates at the Automation Expo 2023, at the Bombay Exhibition Center, Mumbai, from August 23rd to 26th. During the 4-day expo, Eaton will showcase various Crouse-Hinds solutions for harsh and hazardous areas – from LED lighting solutions to closed-circuit television (CCTV) technology, smart universal marshaling, and others.
Commenting on Eaton's presence at the Automation Expo, Philipose Jacob, Country Director
India, Crouse-Hinds and B-Line Eaton, says: "Participating in the Automation Expo has provided us with an exceptional platform to showcase our solutions, renowned for their unparalleled safety and reliability even in the most challenging environments. From world- leading technology to time-tested solutions, our offerings are designed to protect people, assets, and processes. Our comprehensive portfolio underscores our dedication to meeting the requirements of high-consequence harsh, and hazardous environments. Through our solutions and services, we reaffirm our commitment to innovation and excellence as we continue to empower industries with cutting-edge solutions that redefine standards and deliver unwavering performance."
At the Expo, Eaton proudly announces the Pune-based UL Group of Companies as India's first Certified Assembly Partner (CAP) for Eaton's Crouse-Hinds series explosion-protected products. This strategic step exemplifies Eaton's commitment to investing in India's growth and fostering collaborations with local partners.
Eaton's participation will encompass a diverse range of interactive product demonstrations and comprehensive insights into product specifications and services. Highlighting the latest state-of-the-art solution, GECMA Zone 2/22, part of the MTL GECMA Workstation Industrial series range, Eaton will showcase a solution that features visualization terminals specifically designed to meet customers' needs operating in GMP environments. GECMA Zone 2/22 HMI is a cutting-edge solution offering built-in security, safety compliance, enhanced visualization, rugged durability, flexibility, scalability, and advanced functionality. Particularly suitable for hazardous environments in industries such as chemical processing, oil and gas, and wastewater treatment, it optimizes control, safety, and efficiency in these settings. Visitors will also be able to see a few other solutions, such as:
Ethernet over Coax (EoC) CCTV solution that upgrades image quality with minimal cost and downtime, facilitating IP data transmission across existing analog cabling, allowing customers to upgrade to a highly superior IP system without disruption and replacing all installation cabling.
nHLL linear LED fixture used in Zone 2 and 21 and 22 hazardous areas, manufactured with aluminum enclosure and a high-impact resistant polycarbonate cover. It is engineered for long-life reliability and performance in areas prone to corrosion, moisture and adverse weather.
Smart Universal Marshalling (MTL SUM5) offering a single cabinet design that simplifies commissioning, start-up, maintenance, and documentation, minimizing CapEx, and maximizing investment return. Its easy configuration requires no specialized engineering. It reduces the number of marshaling component types from 20 to 7, simplifying procurement, commissioning, and maintenance. The SUM5's modular design allows for easy adaptation to late changes in I/O or surges at minimum cost and time.