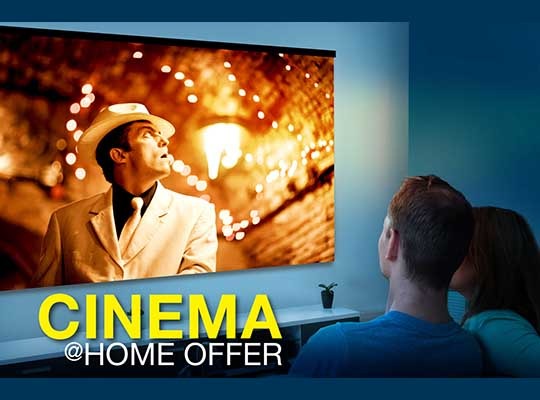 26 June, 2020- The Coronavirus (COVID-19) outbreak and the subsequent lockdown has forced a large majority of Indians to stay indoors. Binge watching shows, movies at home has become the new way to pass time and this has led to an increase in the usage of a home projectors day by day. Be it gazing through your holiday pictures or watching a live game with friends, a functional home theatre projector adds-on to your fun moments. Home theater projectors' display size easily trumps that of even the largest mass-market TVs and offer a fairly affordable way to view content on a screen. Today's projectors can match the best LCD television picture or even do better. More than anything else, even a 100-inch or bigger picture is possible if the room length is big enough. Unlike LCD TVs, home theater projectors also allows for perfectly visibility even from narrower angles.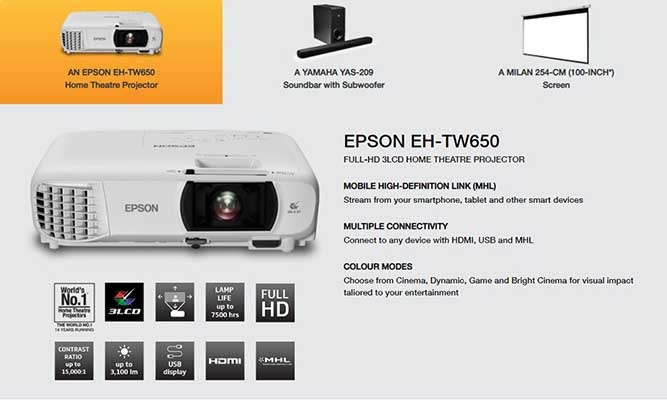 Looking at the growing demand for home theatre projectors due to the lockdown, Epson has launched its Cinema@Home offer, bundling an Epson EH-TW650 home theatre projector, a Yamaha YAS-209 sound bar and subwoofer and a Milan 254-cm (100-inch) screen.
Please find the details of Cinema@Home offer below, for your reference and action –
Product Bundle:
Epson EH-TW 650 Home Theatre Projector
Yamaha YAS – 209 Soundbar with Subwoofer
Milan 100-inch screen
MRP: Rs. 106,489/-
Offered Price: Rs. 89,999/-
Here's the link to the webpage where you can learn more about the offer.