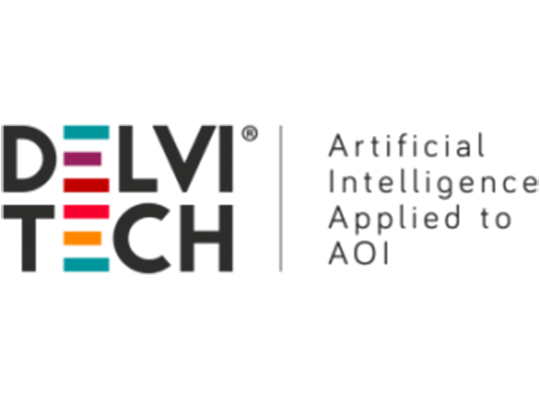 Zurich, June 26, 2020 – Credit Suisse Entrepreneur Capital Ltd, the bank's venture capital vehicle, announced today that it has invested in Delvitech SA, a company active in the field of Automatic Optical Inspection (AOI) located in Ticino, Switzerland. Delvitech's AOI systems use agnostic software based on artificial intelligence and 3D inspection technologies for quality control in the production of printed circuit boards.
Delvitech is owned by its founders and by three external investor groups: Credit Suisse Entrepreneur Capital Ltd. (CSEC), TiVenture, an early-stage Venture Capital fund present in the Canton of Ticino, and a group of private investors represented by a prominent Family Office. TiVenture and the Family Office also participated in the financing round along with Credit Suisse Entrepreneur Capital Ltd. The capital injection enables Delvitech to achieve its ambitious goal to become one of the leading companies in the field of AOI.

Roberto Gatti, CEO and President of Delvitech, says:" I'm honored and enthusiastic about this new collaboration. In fact, in addition to strengthening the capital, the investment by Credit Suisse Entrepreneur Capital will have a positive impact on the company's standing in the market and financial strength. Furthermore, the partnership will strongly support Delvitech's technological growth, increasing the development of unique solutions based on deep learning techniques."
Elios Elsener, CEO of Credit Suisse Entrepreneur Capital Ltd., adds: "Delvitech SA is our second investment in the Canton of Ticino in the last 18 months and fits well into our automation and robotics industry vertical. The investment emerged from a long-standing relationship between Roberto Gatti, the Credit Suisse team in Lugano, and Helvetica Capital, the investment adviser to Credit Suisse Entrepreneur Capital Ltd. Executing the investment during a global pandemic was challenging for the team but demonstrates that CSEC has remained open for business throughout. We look forward to supporting Delvitech's growth plan."
As part of the investment, Christian Fuessinger, Managing Partner of Helvetica Capital, has joined Delvitech's Board of Directors on behalf of Credit Suisse Entrepreneur Capital as the lead investor in the financing round.
For more information, please visit: www.delvi.tech