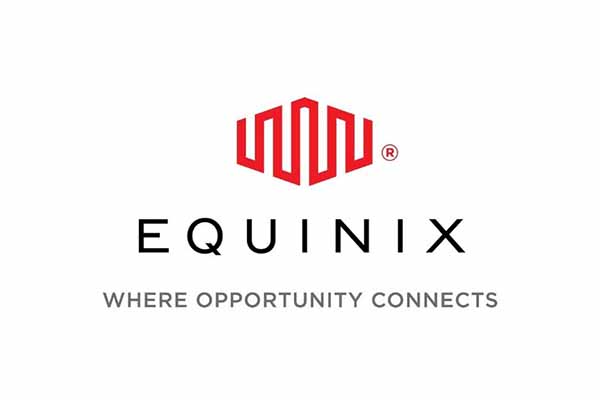 BENGALURU, India- Equinix, Inc. the world's digital infrastructure company, has announced the launch of a global foundation focused on the advancement of digital inclusion – from access to technology and connectivity to the skills needed to thrive in today's digitally driven world. The Equinix Foundation, a private 501(c)(3), will provide funding to organizations working to ensure equitable and inclusive access to technology, connectivity and education. It will also assess opportunities in environmental sustainability, an area of strategic importance to the company.
Equinix is making an initial financial commitment of $50 million in funding, through contribution of Equinix shares for the Equinix Foundation that will allow it to be a self-sustaining foundation. In alignment with guidelines governing private foundations, the Equinix Foundation Board of Directors will determine the Foundation's annual giving budget each year, which is expected to cover grantmaking, employee donation matching, and crisis response donations. The Foundation also intends to make impact investments with interest income earned contributing to Foundation assets while simultaneously supporting social programs.
Equinix employees will play a key role in shaping the Equinix Foundation, helping to identify and support community-driven nonprofits and social enterprises dedicated to closing the digital divide locally and globally. Equinix is currently partnering with dozens of nonprofit organizations working to bridge the digital divide, including:
BigHope, a nonprofit in Texas that prepares elementary school youth for opportunities in the fields of Science, Technology, Engineering, Art and Math (STEAM).
CLAP-TECH, a group that collaborates across education and industry partners in Hong Kong to prepare high school students for the future.
World Pulse, an online social network led by women from more than 227 countries with a mission to lift and unite women's voices to accelerate their impact for the world.
Through the Foundation, the company can now be more strategic in its philanthropic investments, driven by its employees' passions and scaling the positive impact it is making in communities around the world.
Highlights/Key Facts
Equinix invests in the communities in which it operates–enabling widespread, equitable and inclusive access to the digital world, generating both positive social and economic impact through its programs.
The company has evolved its Social Sustainability Strategy to focus on the following main areas of impact: Engaging Employees; Digital Inclusion; Pathways to Opportunity; and Equity & Social justice. The Equinix Foundation will complement this strategy by making grants and impact investments in all four areas.
Through Equinix Community Impact, the company has been supporting organizations bridging the digital divide since 2015—providing funding and volunteer support to dozens of incredible initiatives. For example:
As part of its alliance with CEO Action for Diversity & Inclusion, since 2020 Equinix has participated in its Racial Equity Fellowship to advance policy change.
Last year Equinix partnered with the Northern Virginia Community College and the NOVA Foundation to establish the Equinix Digital Infrastructure Scholarship that supports students pursuing data center careers.
The Foundation is an important part of the company's Future First sustainability strategy, helping to pave the way to a more accessible, equitable and sustainable future for communities around the world.
Last year, Equinix became the first in the data center industry to commit to globally reaching climate-neutral by 2030, backed by science-based targets and an aggressive sustainability innovation agenda. Aligned with the Paris Climate Agreement, this is an important step to ensure that Equinix continues to advance investments and innovations to reduce greenhouse gas emissions and keep global warming to 1.5 degrees Celsius.
The Equinix Foundation will help accelerate the company's commitment to advancing the United Nations Sustainable Development Goals (UNSDGs), specifically Goal 9: Build resilient infrastructure, promote sustainable industrialization and foster innovation.
Equinix is a long-standing member of Chief Executives for Corporate Purpose (CECP), a CEO-led coalition that believes that a company's social strategy—how it engages with key stakeholders including employees, communities, investors and customers—determines company success.
The Equinix Foundation will rely on its employees and network of partners to help identify the organizations that it may want to support. For more information, please visit the Foundation website: equinix.com/about/equinix-foundation