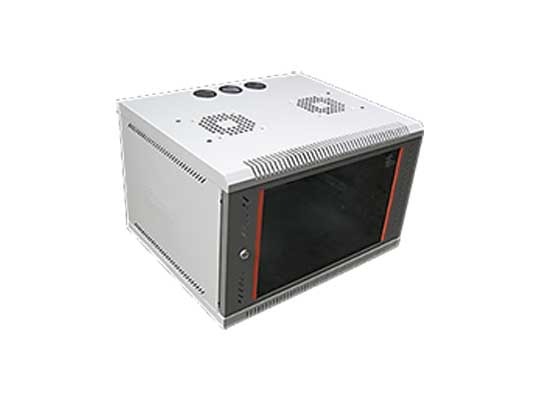 Bangalore – Aug 16, 2018 – Eurotech Technologies, the leading technology solutions company, today announced the launch of next generation BestNet wall mount racks.  The racks are specially optimized for small networking, domestic application, audio video, telecom and lab applications, ensuring complete convenience & flexibility. BestNet wall mount racks are available in sizes from 4U to 15U with 400mm, 500mm and 600mm deep configurations.
BestNet wall mount racks are fabricated out of CRCA steel which are CNC programmed and punched, bended, welded and powder coated with highest quality standards. Configuration for standard racks include:  welded frame integrated with side panels and vented top-cover with fan mounting provision, rear side of the rack comes with  provision to mount the rack on the wall and front glass door with lock & key ensures visibility and security of equipment's.
"BestNet wall mount racks have been designed for both form and functionality and extremely versatile for a wide range of applications,"said, Mr. Anuj Jain, Managing Director, Eurotech Technologies. The smaller rackspace footprint and comprehensive flexibility, provides our customers a lower cost of ownership at the same time, increased operational efficiency, enhanced convenience and usability, he added.
The BestNet wall mount rack conforms to DIN 41494 or equivalent ISO standards and adjustable 19″ equipment mounting verticals provide better flexibility to maximize the usable mounting space. The top and bottom panel comes with ventilation and cable entry facility, while the top panel has a provision to mount the cooling fans.
BestNet wall mount rack system has been designed for swift assembly and rapid integration at site. The rack system ensures physical security and prevents invalid access to critical IT equipment, making it an ideal choice for organizations of every size.
For more information pls visit: www.eurotechindia.com.