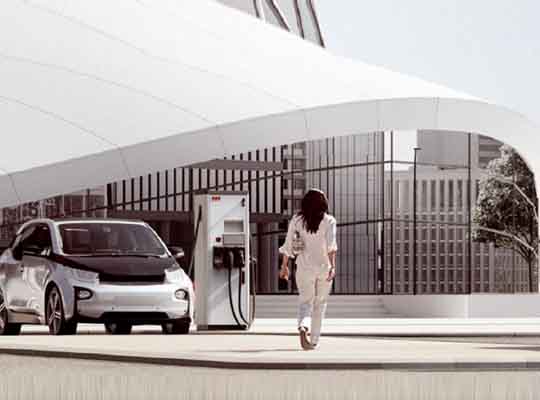 Although the pandemic scare of 2020 is yet to be over, the electric vehicles market is all set for a lucrative year ahead. The entire EV industry has earned the benefits of the extraordinary rise of Tesla in 2020. 
Many industry leaders, policy makers, stakeholders, and market players increased their investments in EVs in 2020, which resulted in huge turnovers. This is a revolutionary step forward for the EV industry, which is undisputable. This momentum is expected to continue in 2021 also.
Globally, there are around 1.2B cars at this moment including the ones actively being driven and the ones sitting in a parking spot (interestingly, this is the place where most vehicles spend almost 90% of their lifetime). Among these, 8.5M are electric vehicles.
It is estimated that the number of EVs will increase to 116M by 2030, a fleet 13 times bigger than the existing one. There's no doubt, soon the EV industry is going to be a dominant industry. And, this dominance will require enhanced EV charging infrastructure.
The global EV charging infrastructure market has been rapidly evolving in recent years. According to a report by Research Dive, the global EV charging infrastructure market is anticipated to grow by 34.9% over the next five years.
Recent Trends and Innovations
Here are certain inventive solutions and upcoming trends in the industry that would help to fuel the rise of electric cars:
Wireless Power
Although the wireless charging device is not a new thing, it is going to be used for electric vehicles in the near future. The battery of the vehicle can be refilled without any cable just by parking the car and placing the charger on the ground. This process can be resembled with that of the wireless smartphone charger.
ELIX, a Canadian startup, has recently developed a wireless charging technology for EVs. This technology offers a "park-and-charge" system.
High-speed chargers
Tesla, ChargePoint, ABB, EVbox and other OEMs and networks are already offering fast-charging services. The charging stations help to fully charge a car in approximately just an hour. Ultimately, the main goal is to charge a within 10 minutes. However, one must be very careful in the process, as faster degradation of the battery can occur with faster charging if it's not done the right way.
Portable Charging Units
The major apprehension for EV owners is the range anxiety. What to do in case the battery runs out halfway the destination and there is no nearby charging station? There's now a solution to this problem. Startups are working on developing power banks for electric cars. These portable charging units are just like the power banks for smartphones which can be operated by a mobile application. Quite convenient, won't you agree?
SparkCharge is such a startup that has developed a portable, superfast charging unit that can be accessed real-time, anywhere in the world.
Green EV Charging
In view of the rising climate change concern, green energy is going to play a significant role in both residential and public EV charging space. The owners of electric vehicles are now getting more concerned about carbon emissions than ever. Hence, the EV charging networks are rapidly working towards the development of their environment-friendly charging technologies. These green EV charging technology enable the EV owners to set a proper schedule of their travel each day. This is another wonderful technological achievement that the EV charging network charges the vehicle automatically when electricity is fully generated from renewable sources such as wind or solar energy.
By 2025, there will have 40 million electric vehicles globally with an annual charging capacity of more than 330 billion kWh. And with an improved efficiency of 3%, 11 billion kWh of electricity will be saved, and 8 million tons of carbon emissions will be decreased.
Future of EV Charging Infrastructure
As many countries are still working and investing on research and development of the existing EV charging infrastructure, others are pioneering in inventing better and more environment-friendly, and sustainable charging infrastructure. It is pretty amazing to see the rapid innovations and developments of the Mobility startup ecosystem in order to keep up with the pace of rising demand of EV.