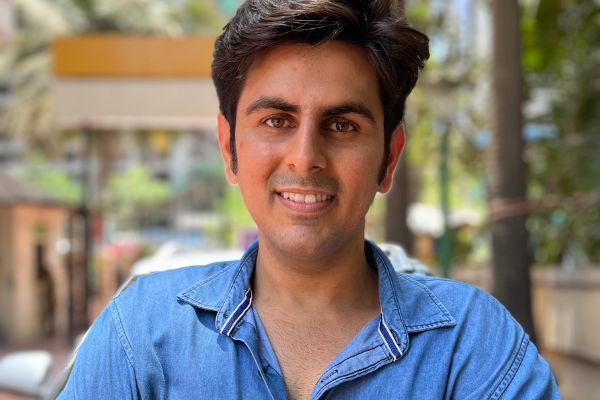 TimesTech Buzz recently conducted an interview session with the CEO and Founder of Airrchip. Where, Mr. Bhatt shared his valuable experience, views and some untold facts about his company. However, Airrchip is a technology services startup that builds enterprise applications for global enterprises. Let's dive into the interview session without any delay:
TimesTech: Are companies increasingly spending on cloud-native strategies? What are the current trends?
Jay Ranjeet Bhatt: The pandemic has played a pivotal role for businesses to understand the full potential & true value of cloud native.The end-user spending on cloud services is forecasted to increase by 30% by 2022. With the growing adoption of new-age technologies such as Big Data, analytics, artificial intelligence (AI), and the Internet of Things (IoT), the global market has seen a tremendous rise in demand for cloud-first strategies.
Some of the current trends are:
Cloud-native platforms – Scalability and elasticity stand to be the major factors driving this shift. Cloud native platforms reduce dependencies on infrastructure, freeing up time to focus on application functionality instead.
Data Fabrication – Data Fabrication is about integrating data across platforms and making it available whenever needed. It enables business users and data scientists to access data faster for their applications, analytics, AI and machine learning models empowering decision making and digital transformation. Its real value exists in its ability to make recommendations for more, different and better data.
Composable Applications – Composable applications are made up of business centrice components that are reusable modules wherein cross-functional teams can self-assemble to rapidly create applications, reducing time to market.
TimesTech: How cloud-native strategy helps entrepreneurs, especially in digital transformation?
Jay Ranjeet Bhatt: Entrepreneurs are constantly in a mind set of building fast and scale faster . They want 3 things : Growth, Digitalization and Efficiency.
Whether pandemic , political unrest or climate change , businesses are continuously experiencing unexpected events however what remains clear is the ability for digital businesses to be the only way forward to thrive and outperform the competition during such disruptions .
A great cloud-native strategy will bring significant benefits such as:
Faster release pace – Time to market has become the key differentiator between the most innovative organizations and their lagging competition.
Superior customer experiences – Building a great customer experience requires you to ship new features faster and keep iterating continuously.
Ease of management – Serverless computing platforms let you upload code in the form of functions and the platform runs those functions for you so you don't have to worry about provisioning cloud instances, configuring networking, or allocating sufficient storage. Serverless takes care of it all.
Reduced costs – In cloud native there is standardization of infrastructure and tooling such as Kubernetes. This, along with an open source model, drives down costs. Enhanced cloud-native capabilities such as Serverless let you run dynamic workloads and pay-per-use compute time in milliseconds , giving flexibility in pricing enabled by cloud-native.
Build more reliable systems – With modern cloud-native approaches like microservices architecture and Kubernetes in the cloud, you can more easily build applications to be fault tolerant with resiliency and self-healing built in.
Because of this design, even when failures happen you can easily isolate the impact of the incident so it doesn't take down the entire application.
Avoid vendor lock in – Earlier legacy vendors issued three-year locked-in licensing for proprietary hardware and. Today, with the proliferation of open source and cloud technologies, hybrid- and multi-cloud is becoming the norm.
TimesTech: How cloud-native applications develop reliability, ease of doing business and better customer experience?
Jay Ranjeet Bhatt:
Reliability – In cloud-native applications, we use approaches like microservices and Kubernetes. It helps to build applications that are fault-tolerant with self-healing built-in. Even when a failure occurs, we can easily isolate its impact. Hence, it does not impact the entire application and does not take down the entire application.
Ease of doing business – Cloud-native helps to make infrastructure management effortless. Using serverless platforms like AWS Lambda and Azure function, they don't need to manage or worry about operating like configuring networking, allocating storage and provisioning cloud instances, etc.
Better customer experience – Businesses need to take a mobile-first approach to application development and follow human-centred design practices including design thinking.
Today, there is a keen focus on liberating enterprise data by building engaging customer experiences. API-based integration is the predominant way to connect mammoth-sized enterprise data stores with micro front-end apps.
This gives enterprises the benefit of not having to abandon their decades of investment in legacy platforms, and instead introduce high scalability to those systems by extending their usage with mobile and web applications.
Indeed, enterprises need to prioritize this in a world where their traditional business models are being threatened and disrupted by smaller more agile startups. Cloud-native applications allow you to improve your customer experiences.
TimesTech: What according to you are the major factors that will drive the growth of cloud-native companies in India?
Jay Ranjeet Bhatt: Here are some high level factors that will drive growth
Technology Modernization – Modernization is about moving into multi-tenanted architecture for monolithic application, re-imaging application with API first approach and containerizing Database to support auto scaling
Security – Security will continue to grow with a shift in thinking to automate most of the security operations from Orchestration, Automation and Response. Cloud-first approach offers security tools and systems making it affordable and easy to use for businesses of any size.
Hybrid Cloud Deployment – Hybrid Cloud deployments will continue to trend allowing business to expand to Cloud-native for new application, for processing and to handle scale.
Analytics – Analytics combined with AI/ML for disruptive business decision making ability is another growth factor to look out for cloud-native companies
SaaS platforms – Large enterprises are looking towards SaaS applications that are modern and can replace some of the legacy applications. Even Startups today, with the pace of growth they are needed to keep up with are replacing most of the services with SaaS and SaaS-ification has become the key growth factor for a lot of Unicorns that want to keep their focus on their technology are opting for fully managed data services that are offered as SaaS.
TimesTech: How is Airrchip smoothening business functions and making operations faster?
Jay Ranjeet Bhatt: Cloud-native is a new way to construct large, complex systems. The approach takes full advantage of modern software development practices, technologies, and cloud infrastructure.
Cloud native changes the way you design, implement, deploy, and operationalize systems. Through cloud-native development Airrchip enables capabilities and disruption that can help organisations reduce costs, become more efficient, improve agility, and drive innovation by tapping into cutting-edge technology, and creating new business models.
We introduce
Technology Modernization: Improving business agility and cost effectiveness of technology delivery through Cloud Native services and agile development
Cost Management: Shifting up-front CapEx to OpEx, capturing cost efficiencies by scaling capacity as needed and facilitating granular spending control
Customer Engagement: Providing a tailored & integrated customer experience across all channels with cloud-native applications
Data Analytics: Leveraging cloud based analytics for real-time customer insights and using APIs/ microservices to enable faster & easier access to data
Risk & Regulatory Compliance: Fulfilling cross border regulatory and compliance requirements and leveraging scalability of cloud to improve risk management.