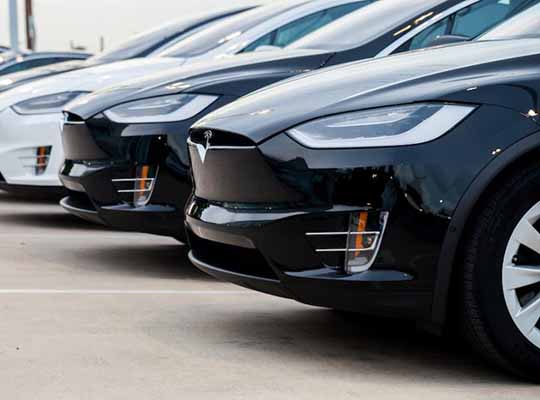 Automotive electronics refers to vehicle electronic systems including engine management, carputers, telematics, entertainment system, safety bags and others that holds a large portion of an automobile. Previously in automobile sector, electronics were used only for controlling the vehicle engine. But now-a-days, almost one-third portion of modern electric cars rely on power electronics. Future autonomous cars is expected to rely on powerful computer systems, numerous sensors, satellite navigation and networking, thereby, will require a wide array of electronics systems.
Recently, a chip fuse, the MFU 0603-FF, is invented for electric and hybrid electric vehicles which can provide current ratings from 0.5 A to 5.0 A. The robust construction of this thin film chip fuse consists of a homogenous metal alloy film entrusted on a high grade ceramic substrate. Fuse components are enclosed in a protective coating that is resistant to electrical, mechanical and climatic circumstances. In battery management systems, this AEC Q200 qualified device offers circuit protection for small loads and safeguards voltage sensing circuits.
Types of automotive electronics systems:-
It is important to gather knowledge of electronic parts that are used in automotive industries to manufacture automobiles. An embedded system plays a key role in automobile architecture as it helps in controlling the car operations digitally.
Engine electronics: The engine control unit (ECU) is the most demanding electronic part of an automobile. It is used to tackle rate of fuel injection, turbocharger, cooling systems and others. It is extremely fast & complex and can order highest real time goals. Modern vehicles contains nearly 100 ECUs and the computing power of each ECU is 32 bit processor.
Transmission electronics: It controls the transmission system, usually while shifting the gears for better comfort. The ECU and the transmission control system exchange information and control signals for their processes.
Chassis electronics: This refers to all the electronic subsystems in a vehicle including anti-lock braking system (ABS), electronic brake distribution (EBD), traction control system (TCS), parking assistance (PA), electronic stability program (ESP) and others.
Passive safety: This system consists of sensors that get activated before a collision in order to prevent a dangerous situation. For example, airbags, control to hill descent, emergency brake aid system and others.
Driver assistance: It includes advanced driver assistance system (ADAS) that is designed with a secured human machine interface (HMI). It enhances automobile safety and road safety during driving the vehicle by controlling lane, speed, blind spot detection etc.
Passenger comfort: It includes automatic climate control, automatic headlamps for beam adjustment, automatic wipers, automatic cooling and others.
Entertainment systems: It consists of vehicle audio system, navigation system, data access etc.
Waymo, Tesla, Honda Prius, Nissan Leaf etc. are few latest automotive electronics launched by different companies across the world. These automotive electronics are designed in accordance with environment and customer requirements.
Current market scenario of automotive electronics market:-
Automotive electronics enhances the car features such as security, comfort, energy efficiency etc., which is why the usage of automotive electronics is increasing rapidly in the end use industries. According to a report published by Allied Market Research, the global automotive electronics market size is registered to reach $382.16 billion with a considerable CAGR from 2020 to 2026. Certain factors like surge in demand for infotainment features, adoption of IoT and AI in the automobiles, consumer demand for in-vehicle safety features, government safety norms and others are driving the growth of the global automotive electronics market in more than one way.
However, the outbreak of the COVID-19 pandemic led to implementation of lockdown around the globe, which gave way to temporary closure to manufacturing facilities of automotive electronics industries. The pandemic also disrupted the supply chain management, due to which, both the demand and supply of electronics in the automotive sector got hampered. Also, as the sale of vehicles got decreased during the pandemic, it has significantly affected the growth of the automotive electronics industry.
Nevertheless, the market is now rapidly recovering as the manufacturing facilities are back with full production and operation capacity. At the same time, the mid & small segment carmakers and two wheeler companies are advancing their vehicle features through major applications such as infotainment, powertrain, automatic emergency breaking, lane departure warning etc., which in turn, is boosting the demand for electronics to a great extent.
Moreover, recent estimates have stated that nearly 50% of the demand for automotive electronics come from ADAS, airbags, safety and infotainment. This way, electronic components like sensors, processors, microcontrollers, actuators, body control module, ECUs and others are getting lucrative opportunities to grow in the market.
Furthermore, global automotive manufacturers are making huge capital investments in R&D activities in order to come up with storage technology and high performance electronics at a suitable cost. This is further helping the business stay competitive in the market. With this drift on board, the global automotive electronics industry is anticipated to gather huge prospects and exponential growth in the near future.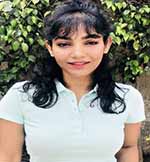 Author's Bio – Suchita Gupta is an explorer, musician and content writer. While pursuing MBA, she found that nothing satisfies her more than writing on miscellaneous domains. She is a writer by day, and a reader by night. Besides, she can be found entertaining her audience on social media platforms. Find her on LinkedIn & Instagram.