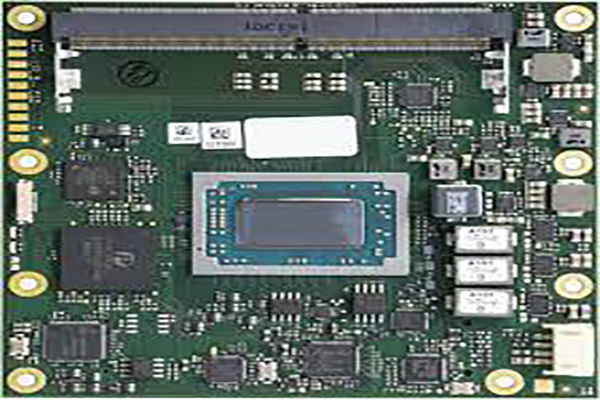 Design engineers and system architects can now effectively extend the operational lifespan of their previous generation AMD Ryzen-powered C6C-RYZ COM Express module with Avnet's latest module called the MSC C6C-RYZ2. This module builds upon the previous generation, allowing enhanced performance, additional functionality, and prolonged usability.
"As a seamless drop-in replacement for the previous generation board, this new module allows designers to easily migrate their application to the new platform," said Tim Jensen, senior director Embedded Product Innovation, Avnet. "We want to support our customers' needs throughout the entire lifecycle of their products and this module enables both a performance upgrade and adds at least four years to the application lifecycle."
The MSC C6C-RYZ2 module is the embedded platform for the AMD Ryzen Embedded R2000 processor family. This versatile system-on-chip (SoC) technology combines processing, graphics and I/O functionality on a single die, allowing for outstanding compute performance in environments with constrained real estate, power and cooling. Designers can choose a variety of quad and dual-core processors to scale performance and capabilities according to application requirements.
This module is ideal for medical equipment (e.g. eye surgery, ultrasound), digital signage, HMI (human machine interface), and automation.
Features
Scalable and power efficient platform for compute and graphics intensive applications
Compact product providing high processing and graphics performance
Four independent graphic streams
Rich I/O including Display Ports, eDP, LVDS, USB 3.2, USB 2.0
The board provides support for up to four independent displays with up to 4k x 2k resolution, highest level graphics acceleration and hardware-based video en-/decoding. Fast DDR4 memory and multiple USB 3.2/2.0 interfaces complete the compact and power saving module.
The MSC C6C-RYZ2 offers hardware-based security compliant to the requirements of TCG (Trusted Computing Group) and features TPM 2.0 capability.
The Type 6 pin-out allows direct access to the latest digital display interfaces like DisplayPort, HDMI 2.0b and DVI as well as up to four USB 3.2 interfaces.