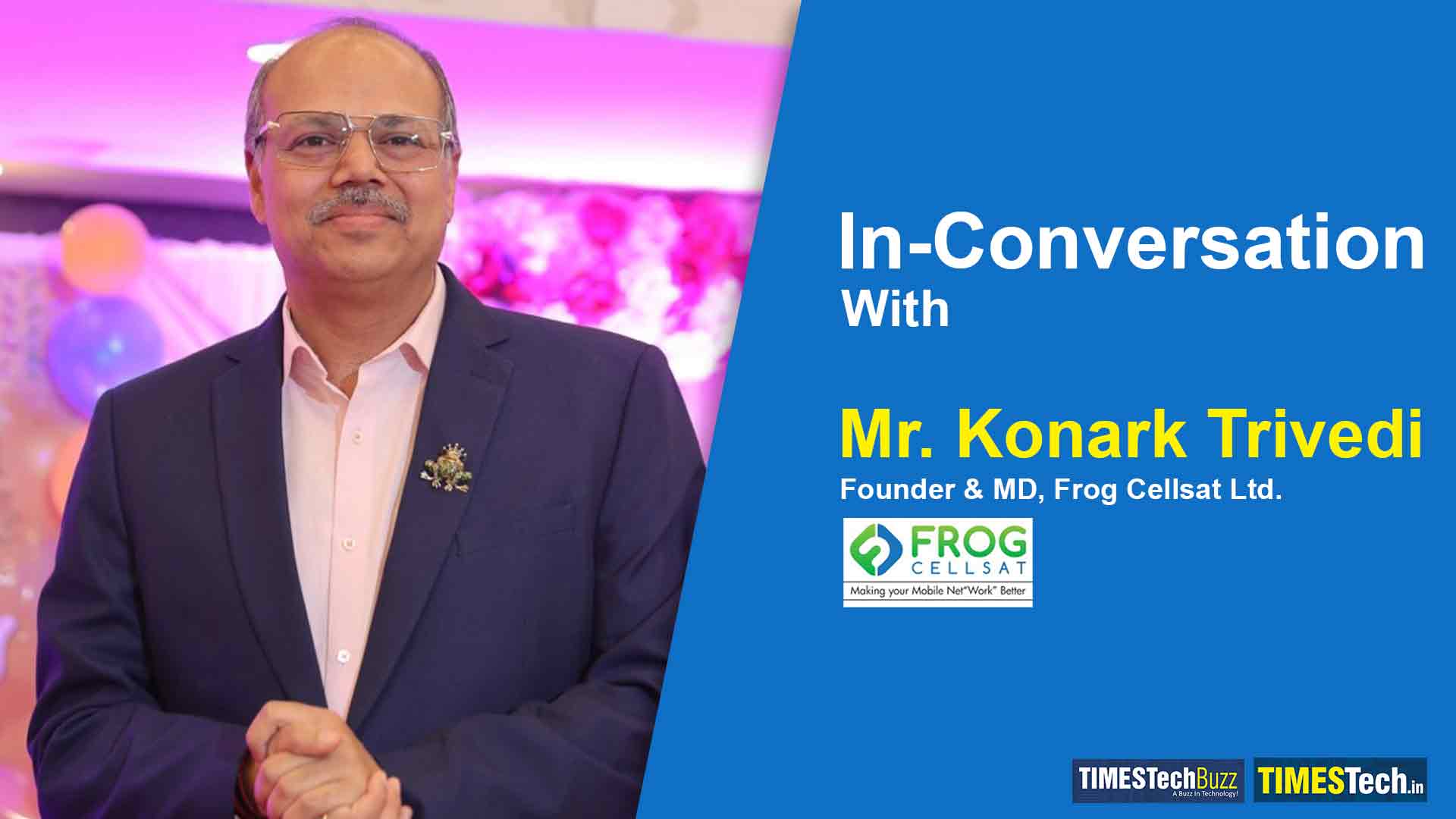 In a compelling TimesTech interview, Frog Cellsat Ltd. shares its journey from inception to becoming a prominent RF equipment manufacturer. Established in 2004 amid India's mobile industry evolution, the company strategically introduced repeaters for networks, adapting swiftly to changes. With innovation, strategic expansion, and a 'Make in India' ethos, Frog Cellsat achieved remarkable financial growth, including a 10% EBITDA increase in FY 2023. Konark Trivedi, Founder & MD, Frog Cellsat Ltd. expertise aligns seamlessly with growth plans, positioning the company as a 5G industry leader. A new Noida facility propels growth across telecom, defense, automotive, and enterprise sectors, supported by an employee-centric ethos.
TimesTech: Can you describe Frog Cellsat Ltd.'s journey from inception to becoming a leading RF equipment manufacturer?
Mr. Konark: Frog Cellsat was incepted in 2004 when the "Mobile Industry" in India was evolving to reach the masses with mobile handsets costing just Rs. 500 and call rates were set to be less than the cost of a postcard. The opportunities were ripe, and we capitalised on the same by introducing our Repeaters for CDMA and GSM Mobile Networks allowing operators to have wider reach and coverage of their network at a fractional cost of a new radio tower.
Over time we learned skills of the game and expanded over a range of repeaters to include new technologies of 3G, 4G, and optical DAS. In 2014, we spread our expertise into newer products and services like RF jumpers, CPRI fiber, and other site accessories. Since then, we have been continually adding newer products to our portfolio; which stands at more than 20 as of today.
India's endeavor for Atmanirbhar Bharat and Digital India has encouraged and provided an environment conducive to the manufacture of the required equipment domestically. Frog Cellsat takes pride in claiming that the entire process of design and manufacture is completely aligned by the 'Make in India' approach.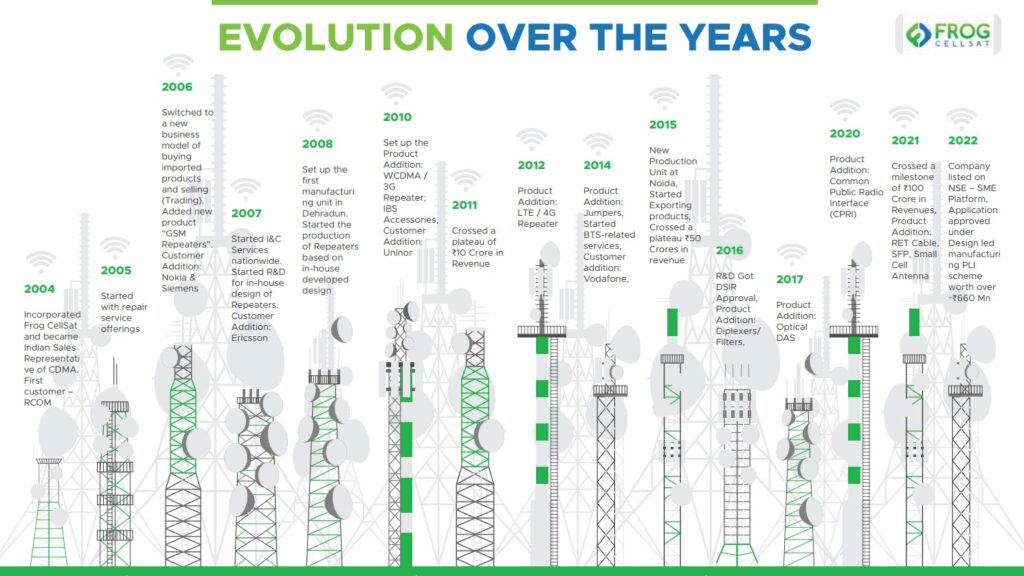 TimesTech: What strategies have contributed to the recent financial growth, with EBITDA increasing by over 10% in FY 2023?
Mr. Konark: Determination, focus, and continuous progress have been mantras of our growth. As mentioned above, we have been expanding our portfolio and customer reach steadily over the past years. 
Frog Cellsat is now functioning in the telecom industry with 20+ products to cater to both telco (operators) and non-telco (public safety like airports, metro, etc). We are present across the country with our 500+ services workforce.
When the world turned to India for global supply chain diversification and Govt. of India started promoting 'made in India for the world' the strong brand that we had built over the years helped us catapult to the next level of growth.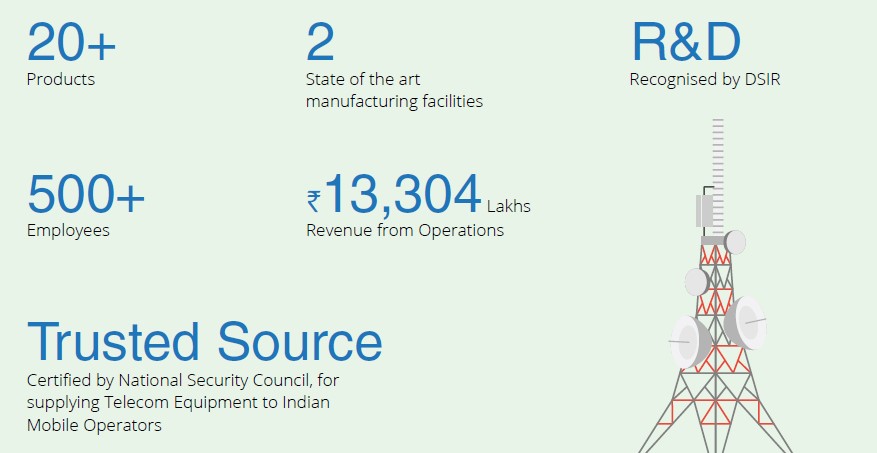 During FY 2023 our EBITDA increased by 10.16% from ₹199.04 Mn in FY 22 to ₹219.26 Mn in FY23 and our margins improved from 14.97% to 16.48% over the same period. This has been a result of effective inventory cost management and hard efforts to lower our raw materials cost. With our stringent cost control processes, we continue to remain debt free, and we will strive for profitable growth in the future. We stand on a healthy order book of ₹650Mn as of 31st Mar'23, which gives us good growth visibility.
During Q1 FY24, FCL received a "CRISIL SME 1" grade from CRISIL which represents the highest level of creditworthiness amongst the SMEs.
TimesTech: How does the new CEO fit into Frog Cellsat's growth plans, and what areas will they focus on?
Mr. Konark: Our new CEO (Mr. Pankaj Gandhi) is a veteran of the telecom industry with 3 decades of vast experience in handling leadership positions at large MNCs like Siemens, CommScope, British Telecom, and ACE Technologies.
Mr. Gandhi has been working on certain customer opportunities in partnership with the senior management of Frog Cellsat. He was much impressed by Frog Cellsat's talented team, products, solution capabilities, and growth potential. With a 'made in India' vision Mr. Gandhi decided to embark on this enthralling and promising journey along with Frog Cellsat.
We are very excited about the professional knowledge and extensive international industry network that Mr. Gandhi brings with him. He surely complements us strategically and tactically.
His immediate focus is to ensure that we achieve linear growth in our existing business and at the same time roll- new projects over the short/mid-term that bring a jump in growth to the company. Our CEO is already selected a few opportunities on which we are working and should be able to announce success soon.
TimesTech: How is Frog Cellsat positioning itself to leverage the opportunities presented by the 5G rollout and evolving network needs?
Mr. Konark: As we see at Frog Cellsat, the growth driver for 5G will be indoor coverage. This can be either achieved by indoor coverage solutions like mobile repeaters, in-building DAS (distributed antenna systems), small cells, etc, or using mobile routers (CPE – customer premise equipment) that picks even low-intensity 5G signal from nearby tower to convert it into high speed indoor or outdoor-hotspot WiFi (what operators announced recently as 'Air Fiber').  
Frog Cellsat has a big play in both the approach:
We have long experience in supplying various In-Building Solutions including passive and active components and are already engaged with our esteemed customers for supply and implementation.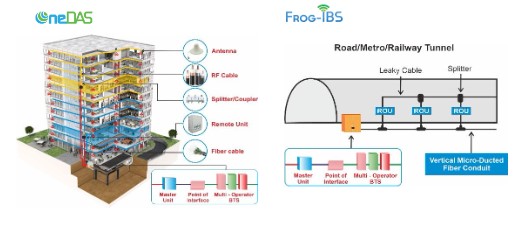 For 5G-CPE's, we have already developed in-house product and will soon be announcing readiness for trials to our customers. We expect good demand for such CPEs in near future.
TimesTech: Could you provide insights into the new manufacturing facility in Noida, its capacity, and its impact on production?
Mr. Konark: The construction of phase 1 for our new manufacturing facility in Noida, encompassing a covered area of 100,000 Sq Ft was completed recently. We commenced full-fledged manufacturing operations from this facility, utilizing the additional space to accommodate our growing needs and bring all our production under one roof. Simultaneously, phase 2 of the construction is underway and is projected to be completed by the end of Q3 FY24 adding an additional 600,000 Sq Ft of manufacturing space to support our expanding operations.
Armed with new state-of-the-art production infrastructure, we have prepared ourselves for multi-dimensional expansion i. e. deeper and more complex solutions for our strong foothold in the telecom industry and at the same time reach across other industries of defence, automotive, and enterprise. We are also engaged with partners for EMS manufacturing to fully utilize our PLI limits. Now we are attempting 'big ticket items' that will drive our revenue numbers with profitability. Many technology partnerships and technology transfer discussions are at a mature stage with reputed companies from the UK, Israel, Singapore, USA, Netherlands, and others.
We already secured some early success which we recently announced about commencing supply for the Public Sector Unit (Govt.) company's 1 lakh 4G network project, marking a significant addition to the FCL client base. We Secured an order of ₹ 170 Mn for the supply of one of the FCL's Network Accessories which is expected to be executed over the next 12 months.
We have incorporated a wholly-owned UK subsidiary named GORF UK Limited, with a focus on serving the global market and facilitating trading operations across the UK, Europe, and Africa.
TimesTech: With plans to achieve significant revenue growth, how does Frog Cellsat plan to address talent acquisition and industry challenges?
Mr. Konark: Employee-Centric Workplace Great teams make Great organisations. The 'Employee First' premise on which Frog Cellsat operates has been an enabler for the pace and quality at which it has grown. This has also facilitated in long-term employee retention within the Company, leading to higher productivity. Over our 19 years of history, most of the tier-1 team has been with the company for >10 years. The open and transparent work culture at Frog Cellsat Ltd makes people here passionate about developing and delivering world-class products, solutions, and services for next-generation wireless and mobile broadband networks.
Frog Cellsat always welcomes people with a positive attitude who have a commitment to bring value to whatever we do. We believe the best investment a company can make is in its people. We regularly impart behavioral and skill enhancement training to our staff. What better asset to have than a well-trained employee with a positive attitude?
Similarly, we groom our key management team to become independent leaders who are fully empowered to make their own business decisions.
The results of our efforts show the fact that Frog Cellsat can boast of many awards for "Great Place to Work".