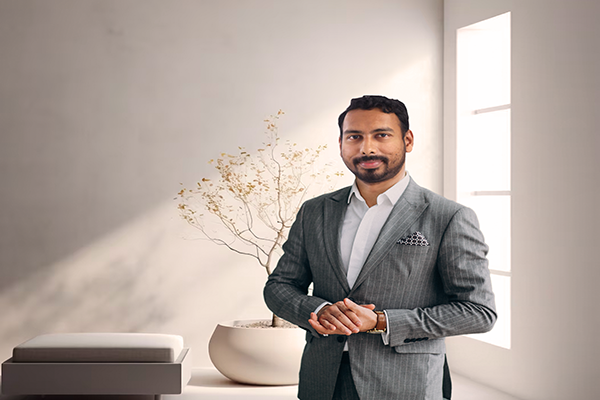 Accelerating sustainable development involves not only expediting the pace of change but also addressing the underlying drivers of vulnerability and high emissions and enabling diverse communities, sectors, stakeholders and regions. At recently held G20 Summit in New Delhi, the Global Biofuels Alliance (GBA) was announced  that will accelerate sustainable biofuel deployment and support the global energy transition. Their agreement to accelerate energy transitions through collective efforts marks a pivotal step toward achieving vital climate objectives. 
The G20 summit was held to discuss to achieve global net zero emissions, while taking into account the latest scientific developments. They also aimed to tripling the renewable energy capacity globally by 2030 through existing targets and policies, as well as demonstrating similar ambition with respect to other zero and low-emission technologies. At the heart of the G20's declaration lies a shared commitment to fast-track clean, sustainable, and inclusive energy transitions. Leaders have vowed to pursue multiple pathways, recognizing developing nations' unique circumstances and priorities. 
The declaration also emphasises the importance of creating an enabling environment for innovation and technology transfer. This vital step will help disseminate clean energy solutions efficiently, transcending borders and accelerating the global shift towards sustainability. It's a testament to the fact that addressing climate change requires a global, collaborative effort. From the perspective of solar and energy sector, this G20 summit had an ambitious to focus on new and emerging clean energy technologies and finance of this sector. This provides a platform for a better clarification between now and COP. 
One standout aspect of the agreement is the G20's endorsement of hydrogen as a critical player in the clean energy landscape. Leaders have committed to promoting the production, utilisation, and development of transparent and resilient global markets for hydrogen derived from zero and low-emission technologies. The harmonisation of standards and certification schemes will pave the way for a sustainable and equitable global hydrogen ecosystem.
Biofuels play one of the major role in progressing towards zero and low-emission development strategies for any country. It acts as a significant leap towards a greener and more sustainable future for the world. They not only offer a better alternative to non-renewable energy sources but also helps to contribute to reduce greenhouse gas emissions, conserve biodiversity, and promote rural development.
The scale of investment required for this energy transition is staggering, with an annual estimate exceeding USD 4 trillion, primarily focused on renewable energy. This highlights the magnitude of the challenge but also underscores the resolve of G20 nations to address it head-on.
In pursuing sustainable energy transitions, G20 leaders have also committed to supporting reliable, diversified, and responsible supply chains. This includes securing critical minerals and materials at their source, advancing semiconductor technologies, and promoting responsible nuclear decommissioning and waste management.
Grid interconnections, resilient energy infrastructure, and regional power system integration have been recognized as instrumental in enhancing energy security. These measures will stimulate economic growth, promote universal energy access, and strengthen global energy resilience.
One of the most promising aspects of the G20's commitment is the emphasis on international collaboration. The declaration recognizes that the global energy transition is a shared responsibility, and the challenges we face are borderless. By promoting harmonised standards, mutually recognized certification schemes, and collaborative efforts, the G20 is fostering a spirit of cooperation that transcends national boundaries.
Green Hydrogen Innovation Centre, steered by the International Solar Alliance (ISA), act as a very good example of this collaborative approach. It helps in the collective effort to harness the potential of hydrogen as a clean energy source. These initiatives not only drive innovation but also ensure that the benefits of emerging technologies are accessible to all nations, no matter what their economic status are.
Global Biofuels Alliance is one of the important step to ease the transition to sustainable energy sources. This unites a diverse range of stakeholders from investors, research institutions, governments, and industry experts that will further foster the production and usage of sustainable biofuels. It presents an integrated approach to promote economic growth, and sustainability. The Alliance's mandate ensures that the production of biofuels and its conversion process does not exploit non-renewable resources of the environment. This is achieved through the mechanisms and policies that uphold the sustainable production and use of biofuels at the large level.
The G20 Summit has provided a clear and ambitious blueprint for a sustainable and equitable future. It recognizes that the transition to clean energy is not just an environmental necessity but also an economic opportunity. By fostering innovation, promoting responsible supply chains, and facilitating low-cost financing, the G20 nations are not only addressing climate change but also laying the foundation for economic growth and prosperity.
The strong stance at G20 on energy transitions was a historic moment in the global fight against climate change. Adoption of Bioeconomy at the world level has many advantages for all economies due to its with deep and environmental benefits. India's leadership across modern technologies and ecosystem development can help to include the world economies in this important journey.