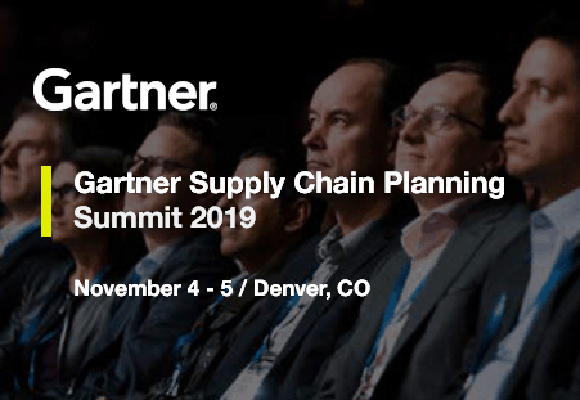 What: Gartner Supply Chain Planning Summit 2019
When: November 4-5, 2019
Where: Gaylord Rockies Resort & Convention Center, Denver
Details: Supply chain planning is emerging as the natural collaborator across multiple teams, often possessing the most visibility into R&D, marketing, engineering, manufacturing, sales, customer service, sourcing, finance, legal and regulatory activities.
At the Gartner Supply Chain Planning Summit, supply chain planning leaders will learn how to deliver tangible outcomes in support of business objectives and transform the planning function from within.
The conference will center on three main tracks, focused on helping supply chain planning leaders overcome their biggest challenges and priorities today:
Track A: Strategy, Planning and Execution Alignment
Track B: Supply Chain Planning
Track C: Planning Technology
Keynotes:
Nicole Malachowski, Retired U.S. Air Force Col., First Woman Thunderbird Pilot, Combat Veteran
Josh Linkner, Tech Entrepreneur, Hyper-Growth Leader and Bestselling Author
Marko Pukkila, Vice President, Team Manager, Gartner
The Exhibitor Showcase at the conference will bring together leading technology and service providers, highlighting the next steps in supply chain planning in a variety of settings. A listing of current exhibitors is available on the Exhibitor Directory.
For complete conference details, please visit the Gartner Supply Chain Planning Summit website.