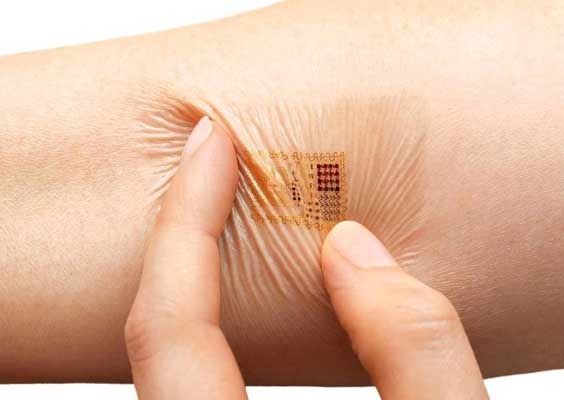 Growing customer attraction toward the use of body sensors is widening applications of body sensors across elder care and newborn care. For instance, recently in 20189, a research team at the University of California developed wearable body sensors for monitoring the chronic pulmonary conditions among children. Additionally, an interdisciplinary Northwestern University team has developed a pair of soft, flexible wireless body sensors for replacing the tangle of wire-based sensors for monitors. The launch of these advanced sensors is expected to provide support to the adoption of the body sensors market.
The growing preference for smaller, smarter, and cheaper sensors coupled with growing awareness level about benefits of wearable devices is driving the growth of the global body sensors market. Additionally, growing penetration of the Augmented Reality (AR), Internet of Things (IoT), and Man-to-Machine (M2M) are some of the key factors driving growth of the global body sensor market.
However, the body sensors market is facing some challenges such as lack of proper supply chain and mismanagement in the distribution channel, regulatory issues, privacy and security concerns, and cost of these products. These challenges are restraining growth of the global body sensors market.
Also, here are some pointers which might be interesting for investors and company owner in the body sensors market:
The body sensors include temperature, blood pressure, and respiration tracking measuring devices. Of these, temperature measurement devices are gaining traction due to the growing demand for products, which are capable of real-time care and monitoring, especially to elder people and children.
Thanks to this demand, the temperature sensors witnessed growth with a lucrative CAGR of 18.5% in 2017 and represented revenue of US$23.0 mn in the same year. At a CAGR of 21.9%, the segment is expected to attain a value of US$62.0 mn by 2022 to account for 21.2% share in the overall demand.
Additionally, rising disposable incomes coupled with growing awareness about physical fitness is leading to boost adoption of the body sensors globally. The rising use of body sensors in the smart mobile user interface and clinical trials are driving growth of the body sensors market.
North America dominated the global body sensors market, valued at US$37.2 mn in 2017, and is projected to expand with a CAGR of 22.1% over the forecast period from 2017 to 2022. This growth is attributable to the stronger buying capacity of consumers in the US and Canada coupled with high adaptability of advanced technologies, and growing geriatric population are aiding growth of the body sensor market in North America. However, Europe is the second-largest region for consuming body sensors and it is projected to expand with a CAGR, which is lower than the Asia Pacific except for Japan (APEJ).
Some of the key players operating in the body sensors market are Fitbit, Inc., Apple Inc., Koninklijke Philips N.V., Abbott Laboratories, Texas Instruments Inc., Broadcom Ltd., and STMicroelectronics NV.
These key companies have a strong grip on the market by dedicatedly investing in R&D activities, as innovation and development of newer techniques is predicted to benefit to the market. These leading players are trying to gain a stronger hold on the market by entering into mergers and acquisition in the near future.