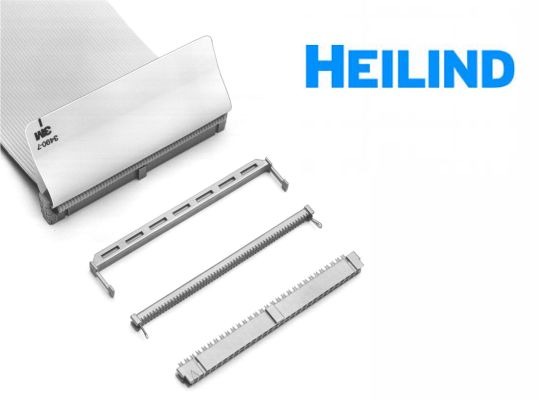 8 Nov. 2018 WILMINGTON— Heilind Electronics, a leading global distributor of electronic components and authorized distributor for 3M, is stocking the manufacturer's new 3000 Series wiremount socket – the industry standard Insulation Displacement Connector (IDC) socket.
3000 Series wiremount sockets have positive locking metal "J" clips that provide high cover retention. These versatile units accept flat cables or discrete wires and offer open or closed end covers. Additionally, the transfer adhesive on the 3M covers provides precision alignment between the connector and cables, resulting in high yield temperatures.
The wiremount sockets mate with 3M headers, plugs and pin strips for quick connect/disconnect capability. They are available with a pull tab to facilitate proper unplugging, and offer two types of strain relief to isolate the IDC interface. 3M's wiremount sockets are RoHS-compliant and set the standard for MIL-SPEC and IEC standardization.
Visit Heilind's website for more information about 3M's Wiremount Socket, 3000 Series.