As a specialist in motion control and positioning systems, Aerotech supports industrial customers from the medical technology sector with high-precision and industry-specific automation processes. The constantly growing portfolio includes laser welding and cutting solutions as well as matching motion systems and components that can increase throughput by a factor of two to five. Aerotech has long since established itself as a firm partner to the medical technology sector and is increasingly appearing as a system supplier.
Motors, drives, controls, positioning tables and much more have been part of Aerotech's broad product portfolio for over 50 years. Over the years, this has resulted in a wealth of knowledge that has always led to the right solutions for demanding positioning tasks. "As a manufacturer of automation systems for medical technology, we offer comprehensive integration advice, resulting in either the delivery of individual components, a seamlessly integrated subsystem or a complete automation solution. Application training, training courses and services round off our service portfolio," explains Simon Smith, European Manager of Aerotech in Basingstoke. Public webinars, which focus specifically on topics such as "Laser processing in medical technology", are also offered free of charge and regularly via the manufacturer's website. "The industry is full of movement in the truest sense of the word, so the constant exchange of experience and knowledge is an important asset for us, which we want to continue to promote, especially via specialised webinars," continues motion control expert Simon Smith.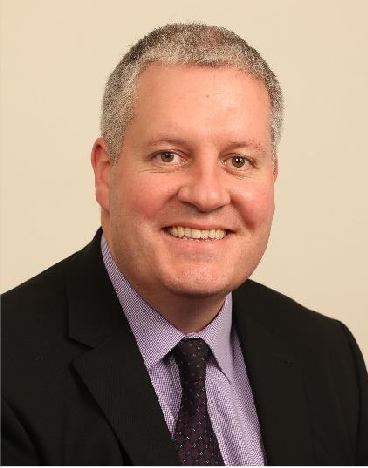 Effective in 3D laser micromachining
The AGV3D, for example, a 3D beam deflection system for laser micromachining that Aerotech only launched on the market in 2021, is particularly suitable for the high- precision production of complex components in medical technology. The thermally stable 3-axis laser scanner is ideal for applications in which flat-field lenses (f-Θ lenses) cannot be used or the contour of the workpiece requires focus tracking in the z- direction.
Thanks to integrated water and air cooling, the new scanner also achieves maximum thermal stability. Temperature gradients within the AGV3D are avoided, thus reducing errors caused by thermal drift. This results in constant performance over the entire processing time with consistently high laser processing accuracy. "In this way, the AGV3D achieves the largest working volume of all currently available 3D scanners – and that with a large number of different laser wavelengths," emphasizes Simon Smith. This enables versatility and efficiency in the manufacturing process and eliminates the need for manual focus adjustments for changing workpieces.
Thanks to the AGV3D's large field of view, smaller, more efficient movement mechanisms can also be used to position the workpiece. On request, Aerotech can also supply medical technology manufacturers with the AGV3D as a fully configured scanning system including flat field optics.
Also travelling on five axles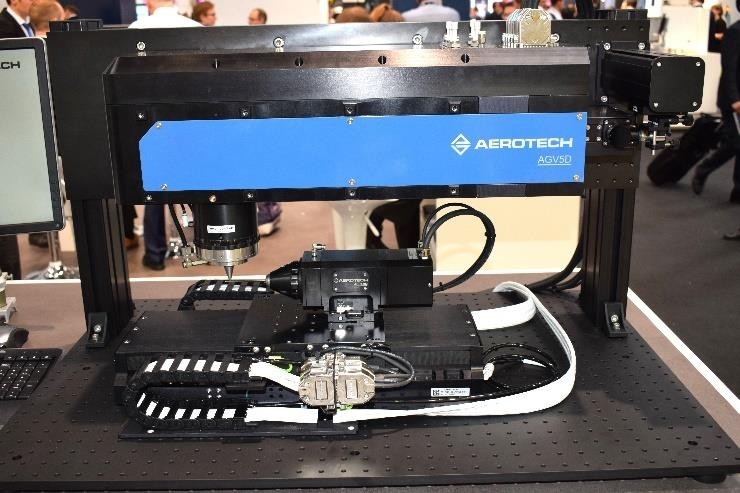 AGV3D's bigger brother, the AGV5D 5-axis laser scanner, is a solution that is as flexible as it is high-precision, but which can produce conical, cylindrical and angular bores or other complex contours and geometries. "With 2D or 3D scanners, such complex components in the micrometre range could not be produced at all or only with a great deal of effort," explains Simon Smith. The reason lies in the five degrees of freedom
of the AGV5D: the laser beam can be scanned and moved simultaneously in 5 axes: Spot placement in the field of view (2-DOF), depth of field (1-DOF), precession angle (2-DOF). The 5-axis scanner is also controlled via the Aerotech Automation1 control platform, which also handles workpiece positioning and laser control.
In medical technology, the scanner is used, for example, in the production of interventional cardiovascular implants or hypotubes. It is also frequently used in conjunction with femtosecond lasers, for which optics with wavelengths of 1030 nm, 1064 nm, 515 nm or 532 nm are available.
Quantum leap in stent production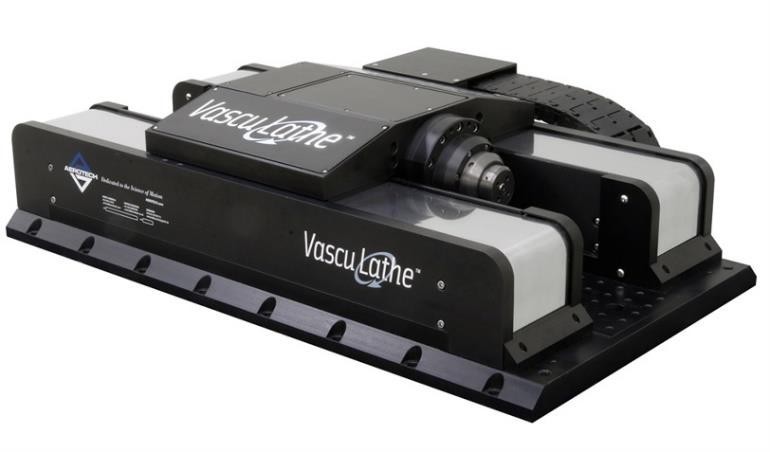 With VascuLathe, Aerotech also has an innovative cutting solution for demanding stent production in its portfolio. The fully integrated motion system combines automated material handling functions with direct-driven linear and rotary movements. Compared to conventional ball screw-based or other drive principles, this is said to increase throughput by a factor of two to five while enabling production tolerances in the sub- micrometre range.
Simon Smith comments: "If medical technology manufacturers use our VascuLathe system, they need fewer machines for the same number of stents compared to conventional production methods." At the same time, the system also makes it possible to cover increased and varying production requirements on the existing production area.
Get hearts pumping with HermeSys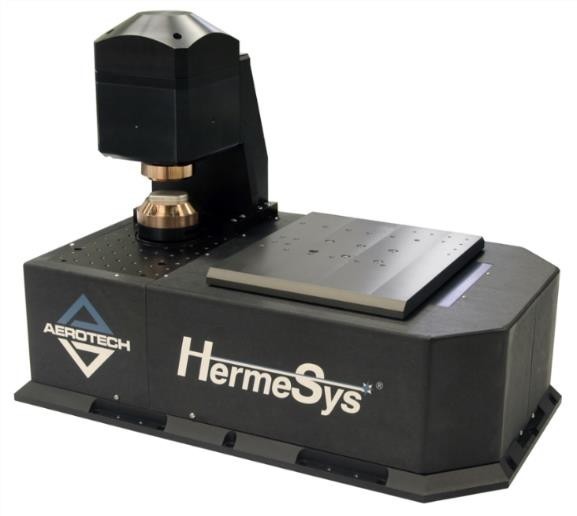 In addition to stent cutting, Aerotech offers solutions for pacemaker and catheter laser welding systems, the production of intraocular lenses (IOLs) and contact lenses, DNA and blood sequencing, haptic cutters and drills, X-ray machines, MRI scanners and CAT scanners. HermeSys, a motion subsystem for laser seam welding of implantable pacemakers, i.e. gas welding under high pressure, deserves special mention. Due to its compact design, the motion platform has a high level of rigidity, which demonstrably improves the welding quality for laser seam welding.
The compact design with few protruding superstructures also enables easy integration of handling systems for material feed and removal. An automated loading and unloading system is also integrated into the system so that the production of pacemakers can be fully automated. "Medical technology manufacturers can therefore also achieve a comparably higher throughput with HermeSys – while maintaining the same high production quality," concludes Simon Smith. "With our constantly growing product portfolio, we are creating a competitive advantage for our customers on several levels in the highly competitive medical device manufacturing market."