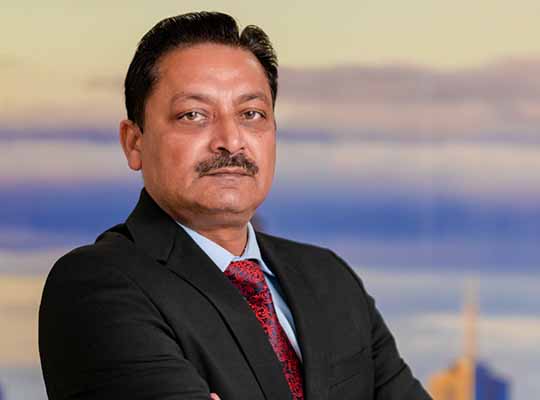 The era of technology began way back with the advent of the Industrial Revolution and the era we belong to today belongs to the technology itself. Standing on the cusp of revolution again, technology is transforming the world beyond what one can imagine.
A couple of years at home bridged the remaining gap between people and technology doubling down on the efficiency the world demands today.
But while unfolding the chronicles of technology, one finds the traces of climate change which are now being magnified by most of the world leaders in this meritocratic society. And shifting the cognitive lens from climate change to the corporate that goes hand in hand is technology, driven by sustainable solutions.
The silver lining in these tumultuous technology-driven times are innovations like Digital Business card emanating as the winner for both the environment and technology. DBC (launched last year) is an innovation of Sailax, an Indian company founded by Mr. Ajay Sharma back in 2003. These cards script young entrepreneurs' success stories with their contribution to the environment. They are the one-stop solution for reliable, affordable, and sustainable solutions underscoring the need for sustainable growth in these alarming climate change crises.
"The concept of Sustainability is not abstract. It is our most difficult challenge, our greatest responsibility. And while growth in all of its forms is our goal, achieving it today demands sustainable solutions. We owe it to whoever comes next." – Mr. Ajay Sharma (Founder Sailax, DBC)
Assisting entrepreneurs in bringing their networking game at par with the big tech giants in the world, Digital business card offers them an equitable opportunity to unveil their product to this moving world.
DBC cuts down the amount of time and money invested in designing, printing, deploying, storing, and managing a business card acting as a shot in the arm for the larger Climate change agenda.
The Automated updating feature is another groundbreaking imperative that keeps all recipients updated on any changes made to the card even after the card has been shared, shrinking a huge amount of squandered expenses and veering them into something more resourceful.
When the world has already solemnized a paperless twenty-first century, 27 million business cards are still printed every day and 10 billion cards every year, out of which 8 billion end up in the bins within a week. These amount to 88 % of the cards printed, abetting the annihilation of umpteen of treen (6 million of them to be precise). DBC is staving off climate change, a perceptible crisis with the same twenty-first-century solutions.
"The utilitarian good of entire mankind is possible only when we enable ourselves to see the bigger picture, a picture inclusive of achieving sustainable development" says Mr. Sharma empowering each and every effort of mankind to save the environment.
Reducing the carbon front is another way DBC contributes to the environment giving the goal of sustainable development an additional impetus in recent years. Climate conscience innovation amalgamated with data security for its clients, ranking number 1 in the best digital business card app on the play store makes it heavily skewed in the favor of the entire business community. Digital business cards are setting a new paradigm of the climate-conscious world leading the way with its own example of "How it's done?"