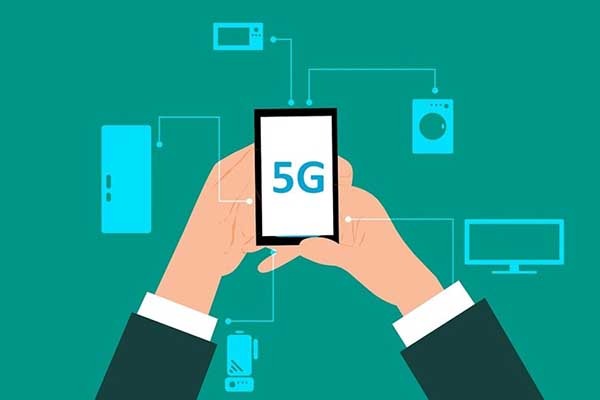 BEIJING, Dec. 19, 2018 – HTC presented at the China Mobile (CMCC) Global Partner Conference 2018 as a key contributor to the company's "5G Devices Forerunner Initiative" to further enable the 5G future with a global vision. A key announcement was the launch of the 5G Smart Hub—named No.1 Forerunner at the conference—which indicates that CMCC will commence the gigabit Ethernet service and the extraordinary network experience for the future. The collaboration between HTC and CMCC will see both companies work together to explore the potentials of 5G applications, especially in VR devices and solutions. Together the two companies will thrive to build a new ecosystem enlightened by 5G, seeking more opportunities to jointly offer a high-bandwidth, low-latency, and stable experience to industries and consumers.
Featuring the theme "5G Connecting the New Era," the 6th China Mobile Global Partner Conference exhibited the "5G Innovation Showcase and Experience" to fully demonstrate the future application and products created with 5G technology. HTC has led the evolution of 3G/4G communication technology as it launched the first 3G Windows smartphone and the first 4G Android smartphone. In 2016, HTC brought the first-of-its-kind virtual reality platform HTC Vive, which has won numerous awards across the globe. With rich technology accumulation and strong R&D advantages, HTC has cooperated with China Mobile and other carriers across the globe to accelerate the 5G development as well as the convergence of technology across AR/VR. By leveraging the high-bandwidth, low-latency, real-time services and applications of 5G, HTC aims to prosper its new ecosystem that converges AR, VR, AI, blockchain and 5G high-speed network, ultimately achieving the great vision of Vive Reality.
"HTC will continue to drive the innovation on the way of empowering a future with 5G," Cher Wang, Chairwoman and CEO of HTC said. "As an important partner to China Mobile's '5G Device Forerunner Initiative,' HTC is making efforts to bring innovative products that will not only satisfy users' demands in different scenarios such as on the go, at work, or at home for fast connectivity, but also pave the way to expand the new ecosystem. We believe that 5G technology will help connect solutions across even more applications in the future, enabling users to have a seamless experience across smartphones, VR, AR, and more."
With mobile 5G at its core, HTC is readying itself for a future of go-anywhere, high-bandwidth multimedia and connected data services. HTC is again at the forefront of technology and driving the future ubiquity of converged technology across AR, VR and more by offering the next generation of high-bandwidth, low-latency, real-time services and applications.
For more information, Visit www.htc.com