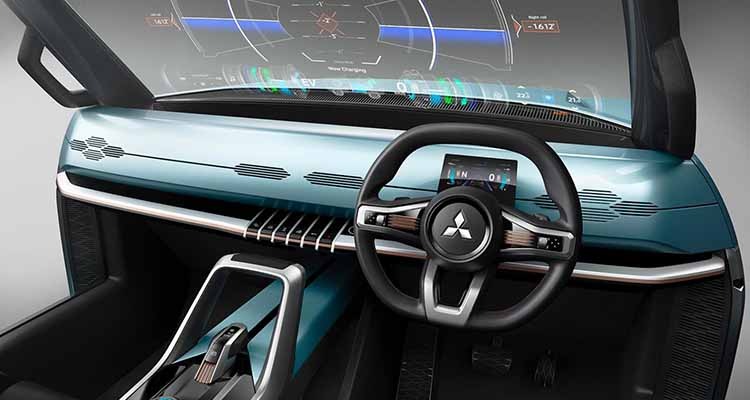 The automobile industry in undergoing a complete digital makeover with new digital technologies and electronics integration is finding space in dashboards. Today automobile is focusing on mobility and enhancing in-vehicle capabilities for enhances driving experience. Many industrial players in the automotive industry are investing considerable resources in the R&D of vehicle automation so as to meet the changing demands and enhance the driving experience of customers. Next-generation automobiles such as audiovisual sensing, speech recognition, image compatibilities, advanced driver assistance, GPS and radar capabilities, next-level security and safety, and IC-integrated LED front lighting. Infotainment systems provide the driver with navigation-related information for driving the car safely. These systems provide entertainment to passengers in the form of music and videos. The infotainment system uses various features such as GPS, sensors, LCDs, audio players, video players, and the Internet to enhance the user experience while driving. The infotainment system comprises hardware and software components. Hardware components include LCDs, GPS, Wi-Fi, and camera among others, whereas, software component consists of an operating system, application software, and navigation maps. A car infotainment system makes use of hardware and software technology to deliver entertainment and information to the vehicle occupants. They typically comprise audio and video interfaces, touchscreens and keypads. Infotainment systems are incredibly versatile and vary from car to car. As such, they offer a diverse offering of helpful functionalities that enhance the in-vehicle experience for all such as playing music, hands-free phone connections, reverse cameras, and much more.
Automotive SoC Infotainment
Continuous technology advancements in in-vehicle infotainment systems are supporting the growth of automotive infotainment SoC market. Automotive infotainment SoC plays a key role in vehicle automation as it is used in automobiles to incorporate various advanced features in vehicles. These factors are projected to boost the automotive infotainment SoC market over the forecast period. The global automotive infotainment SoC market accounted for US$ 8.69 Bn in 2018 and is expected to grow at a CAGR of 7.2% during the forecast period 2019 – 2027, to reach US$ 16.08 Bn by 2027. The in-vehicle infotainment systems are becoming increasingly popular among customers owing to the superior experience that they offer. The rising demand for advanced features in infotainment systems is pushing automakers and infotainment SoC suppliers to bring innovative products and services. Consumer's demand for more intuitive technology integration in their infotainment systems is driving automotive manufacturers to equip their cars with the latest technologies and features. In addition to this, the availability of large amounts of entertainment content for entertainment and the requirement of driving-related information are factors that are fuelling the demand for feature-rich infotainment systems. Increasing disposable incomes and living standards in developing countries driving car sales, a critical driving factor for the automotive infotainment SoC market. The developing regions of the world, such as Asia-Pacific, Africa, and South America, are characterized by the positive global economic outlook, an increasing middle-class population, and rising disposable incomes. All these factors are driving the sales of passenger cars in these regions. Despite some downtime in the automotive industry sales in recent times, the overall growth outlook is estimated to be positive during the forecast period of 2019 to 2027. The ownership of cars varies significantly across developing markets. However, passenger cars per household saw a constant increase during the past decade.
Entertainment and Navigation Driving Growth
Though the growth of in-vehicle infotainment is holistic but it also segmented to the different variance of cars. Application of in-vehicle infotainment system differs vehicle to vehicle; more premium the car is, more advanced is the infotainment system. Applications of an in-vehicle infotainment system are infotainment, navigation, communication and connectivity, remote services, and telematics services. In developed markets people use infotainment systems even for accessing social media and mails, checking the availability of parking spots across the city, and streaming high definition video and audio.
However, the main application of in-vehicle infotainment systems has been limited to entertainment and navigation in most of the markets. This is primarily due to the limitations in the connectivity infrastructure in developing countries. In these regions, the lack of high-speed internet connection limits the use of infotainment applications.
The value chain

The infotainment system is a combination of chip, display, software, and services. Chip and display make the body of the in-vehicle infotainment system. After chip manufacturer and display manufacturer, software and service provider plays the crucial role in the supply side of the infotainment system value chain. The finished product, that is the infotainment head unit, is supplied to the system integrators and then to the OEM. The major push for the in-vehicle infotainment system comes from the OEM, the OEMs brief their requirement (on the basis of customer's feedback) to the infotainment system manufacturer, followed by chip manufacturer, display manufacturer and software provider.
The Future Scope
The introduction of 5G in the coming years will be one of the biggest technological advancements that will boost the market for in-vehicle infotainment. Consumers will be able to access high speed data, on-demand entertainment, high definition maps, and a whole lot of services with the introduction of this technology.
The upcoming telematics mandates in Europe will ensure that all cars are equipped with a telematics control unit for emergency calls. This will facilitate the growth of embedded and tethered infotainment systems in the region as the connectivity will now be built in to the vehicle itself. US regulators are also considering a similar regulation to be implemented; however, no timeline has been set for the same.
Smartphone integration is a fast-growing trend in the infotainment industry as consumers can directly link their smartphone with their infotainment units and access all applications, network features, and navigation on the main infotainment display. Integrated infotainment solutions are the future of entry to mid-level vehicle infotainment across the globe, whereas embedded and tethered systems are being installed in high end cars.
Trends Shaping
Innovative automotive navigation and infotainment systems feature high-definition touch screen displays with wide range of functionality, and portfolio of automotive LED drivers, isolated energy switches, ESD protection and sensing products which delivers superior safety and efficiency in flexible form variables. The infotainment, in-vehicle automotive navigation and infotainment system can be defined as a mixture of vehicle systems which provides both driver and passenger entertainment and information via audio / video interfaces, control elements such as touch screen displays, button panel, voice commands, and more. In-vehicle automotive navigation and infotainment operates with many other in-vehicle and external technologies to provide the driver and passengers with entertainment and data. The navigation, in-vehicle automotive navigation and infotainment system is a system design for satellite navigation. The automotive navigation and infotainment system utilizes the Global Positioning System (GPS) to acquire the position information of the user and locate them in the map database of the system on the highway. The automotive navigation and infotainment system is one of the wireless telecommunications industry's significant discoveries and inventions. The navigation devices are either mounted in the car or can be installed later as required. IoT and AI are starting an unprecedented transformation process across the vehicle and device connectivity, as well as autonomous driving and shared mobility.
Modern vehicles provide you with an in-vehicle personal assistant, like Siri or Alexa. You're now able to connect with other vehicles and the manufacturer to receive software or feature updates. This along with the new infotainment apps will not only make your driving experience safer but more efficient. Vehicles today are software-driven as well. Over-the-air updates are now implemented for non-safety software features. As vehicles become more connected this OTA update feature becomes a norm. OEMs should control changes quickly and efficiently, so they don't interface vehicles functionality, because unlike with your iPhone, here this could put your life at risk.