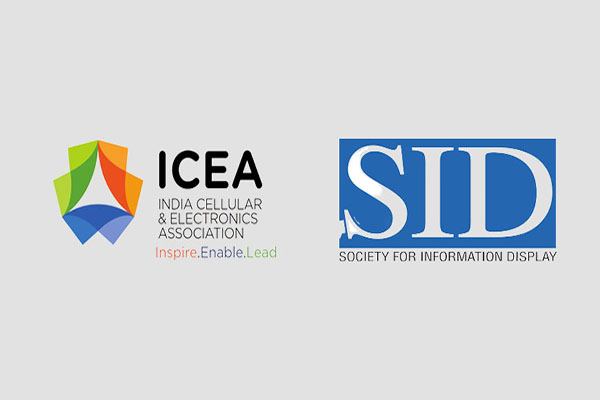 The India Cellular & Electronics Association (ICEA) and the Society for Information Display (SID) partnered to create the "India Display Manufacturing Conference" during the Electronica / Productronica Trade Show, held at the Bengaluru International Exhibition Centre on September 13, 2023.
The Electronica / Productronica Trade Show is South Asia's leading trade fair for the electronics industry.
The domestic display manufacturing industry is projected to grow at a booming 29.5% CAGR due to the expected surge in the local manufacturing of mobile phones, TVs and IT hardware products. To understand this product category better, ICEA commissioned a 2021 report, "Creation of the Display Industry in India," which highlighted the Indian market's demand potential for display to rise to $60 billion (USD) by 2025.
Continuing the legacy of India Display Manufacturing Conference at India Semiconductor  Conclave, Pankaj Mohindroo, Chairman, India Cellular & Electronics Association (ICEA), said,  "The Indian display market is at a critical inflection point resulting from expanding domestic  volumes as well as growing share of exports. To leverage these demand trends, we must  establish capabilities in terms of machinery as well as talent development. This edition of the  India Display Manufacturing Conference saw many ideas emerge for the development of India's  display market ecosystem." 
"ICEA and SID also signed a Memorandum of Understanding (MoU) during this conference to  organize the first display conference in Bengaluru to champion display technologies, with an aim  to bolster the display supply chain ecosystem in India and foster synergistic collaborations with  the participation of global leaders in the display domain," he added. 
"SID is excited to support India Semiconductor (& Display) Mission's (ISM) goal to lay the groundwork for display manufacturing ecosystem," said Mr. Harit Doshi, SID secretary and CEO of Omniply Technologies.
"Displays are the single largest value subcomponent in a modern smartphone," noted Mr. Achin  Bhowmik, SID president. "Given the massive potential of this market, we wanted to develop a  conference that would direct the attention of all stakeholders to this product category to ensure  it would not be eclipsed by the meteoric rise of India's semiconductor industry."  
The conference brings together more than 20 speakers from world-renowned companies,  including Applied Materials, Dixon, Tata Titan, and Grantwood, in four captivating sessions to  examine global trends, manufacturing, technology commercialization, and the evolving landscape  of Indian display demand.
"The Indian electronics manufacturing ecosystem, supported by favourable government policies, global trends, and huge demand, is ideal for fostering a global display manufacturing hub," Bhowmik added.
ICEA is committed to supporting both the central and state governments in their efforts to strengthen India's position as a global electronics manufacturing hub and remains focused on further collaboration with global companies to leverage India's potential.