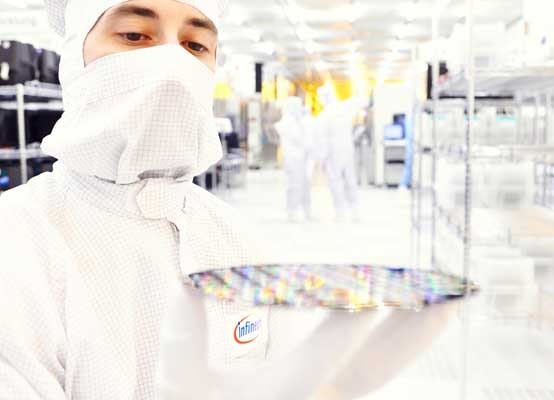 Munich, Germany / Tokyo, Japan – 23 April 2019 – Strong growth in a strategically important market: According to the latest research from Strategy Analytics, Infineon Technologies AG increased its automotive business in Japan by almost 25 percent in 2018.
It thus grew faster than any other of the top ten automotive semiconductor suppliers in the country. Japan accounts for approximately 10 percent of global car production. A key pillar to Infineon's success is its quality leadership strategy. Last Friday, the biggest Japanese car manufacturer Toyota once again honored Infineon for five years of zero defect deliveries to its Hirose plant.
"Quality requirements are particularly high among Japanese car manufacturers," said Peter Schiefer, President of the Automotive Division at Infineon. "Receiving an award for half a decade of immaculate shipments makes us very proud. Our strong commitment to zero defects is one of the reasons why we have continuously outgrown the automotive semiconductor market in Japan since 2010." The data from Strategy Analytics shows that Infineon has far more than doubled its respective market share since the beginning of the decade.
Once a year, Toyota's Hirose plant honors suppliers for their high quality. Infineon delivers CAN transceivers to the plant – devices that enable various electronic control units in cars to exchange data. For the second time in a row, Infineon has received the most prestigious prize: the Honor Quality Award, which is presented only to suppliers with a flawless quality record for four consecutive years.
In recent years, Infineon also received awards from other automotive global players such as Hyundai-Kia, Bosch, UAES, Denso, and Mitsuba. In the 2018 fiscal year, Infineon shipped more than seven billion automotive parts worldwide – not even 0.00001 percent of them were object of a customer complaint.