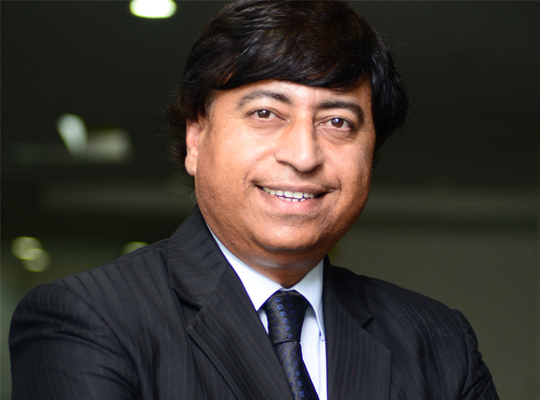 TimesTech: What will be key highlights of the exhibition in this year's show?
Rajneesh: The upcoming edition is destined to showcase how strong are our roots, how honest is our intent and how lasting is our relationship with the industry players. For the obvious reasons we'd miss our friends from across the border, but will be more than offset by the culmination of lead domestic players giving yet another push to our core philosophy of Self-Reliant India. The buzz will be with usual fervor except that the pitch might be relatively low. My vision is much beyond an expo this time as I wish to give industry a strong message that it's time to step out, shed the fear, strategize businesses even more intelligently, consolidate learnings from the past and deploying them for a better sustainable future. However most importantly not to compromise on any of the Govt health and safety guideline.
TimesTech: During the ongoing COVID Scenario, REI is going to be the first Physical event in RE industry. How different this event will be from all pre-COVID-19 editions?
Rajneesh: The only "Difference" between previous editions so far and this very special edition of 2020 will be of the scale alone. There's none dearth of excitement in the minds of stakeholders, none paucity of eagerness to prove one-upmanship of staying ahead in business and no less enthusiasm amongst participants to navigate ways & means of finding newer avenues of growth and defining fresh roadmaps for self and the industry. We will surely miss our friends and sector colleagues from across the borders for obvious reasons, but all I can assure is that the ones who are joining the floor are the bravest of the players who, like us, have determined to ensure that a positive step has be taken to keep going when the times are tough. This is the only way to keep India's RE sector flag flying high with joy and pride.
TimesTech: What precautions have been planned by Informa for organizing this event, keeping in mind the safety of exhibitors, visitors and delegates.
Rajneesh: Very pleased to confirm that being an Exhibition and Conferences organizer of global repute, we have already formalized our in-house H&S document called Informa All Secure. This is far more stringent in compliance than the H&S guidelines issued by Federal Govt of India on 15 Oct and provides multiple additional rings of safety to all the participants alike. To begin with, REI 2020 will observe 100% Contactless Registration that's QR Code based, thus, ensuring there are no long serpentine-like queues as in past, no congregations at the time of registrations. Besides we have also adopted staggered registrations in order to check
visitor's density inside each hall strictly in line with Govt guidelines of 3.25 sqm / person. We are permitting by all means prefabricated booth structures only for raw scheme stalls. Plans are afoot to provide Disinfectant kit to each exhibitor, Thermal checks, Sanitizer installations at multiple check points, App based food ordering systems thereby encouraging digital payments practice, keeping provision of isolation room for those who report unwell at the time of entry etc. to name a few.
All attendees and Exhibitors are any which way advised to maintain social distancing within the booth & switch to other contactless mode of greetings. Meeting tables to have sneeze guard between the participants besides Informa Floor Ambassadors will be present to ensure compliance in totality.
TimesTech: How REI 2020 will help the RE industry in such challenging scenario?
Rajneesh: The plans of expanding the horizon of REI are already set in motion. We are going big way in bringing Bio Energy sector to life once again as it has tremendous potential in India. Additionally, the Batteries and EVs pose huge potential and we are up for the grab in bringing our in-house event "The Battery Show" from USA into India soon.  Not to forget, the Digital portfolio is here to stay that'd keep us insulated against any such natural / man-made calamity moving forward and will bring element of buoyancy, resilience in our businesses. With Federal Government of India has offered massive financial stimulus to further shore-up Indian Solar PV sector, this will give huge boost to domestic manufacturing and add afresh breed of new players joining the fray and making India a Solar powerhouse in coming years