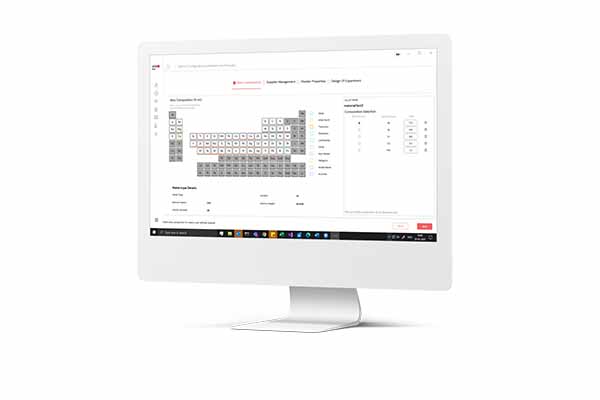 Bangalore, India– Intech Additive Solutions, a leading global player in Additive Manufacturing has collaborated with Umwelt- und Ingenieurtechnik GmbH Dresden (UIT-Dresden), a subsidiary of General Atomics Europe / General Atomics (USA), to develop and optimize new materials for Metal 3D Printing using AMOptoMet Ultimate version 2.0 – Intech's flagship Parameter Optimization Software for Metal LPBF Systems.
"AMOptoMet is a parameter optimization software that provides the right process parameters to achieve better surface finish and desirable mechanical properties in metal 3D printed parts. The software helps in printing parts "Right First time" and reduces the time taken for the Design of Experiments (DOE) when developing parameters to print new materials. UIT-Dresden's use of AMOptoMet in their research projects further validates the software and gives us invaluable feedback to incorporate features to address new and emerging applications and materials in metal 3D printing. We look forward to our collaboration with UIT-Dresden." says Mr. Sridhar Balaram, CEO & Founder of Intech Additive Solutions.
"Intech's AMOptoMet has been of great help in our R&D activities. Our initial studies indicate that the software can be used by UIT-Dresden as a reference against UIT-Dresden's theoretical studies and simulation efforts coupled with the test data obtained from experiments on DMG MORI 3D printers at UIT's affiliates within the General Atomics group of companies. UIT's research efforts will contribute to the further validation of the AMOptoMet software for specific applications and materials, like superalloys and nano-functionalized alloy powders for advanced AM processing, and provide useful feedback based on our experience of using the software." saysDr. Horst Maerten, Director for Science and Technology at UIT-Dresden.

Intech and UIT-Dresden will be working together in mutually beneficial ways. The research and development being at UIT-Dresden in advanced materials and material characterization for use in Metal 3D Printing, along with fundamental Multiphysics simulations of the Metal 3D Printing process – complements the parameter prediction and optimization capabilities of the AMOptoMet software. Specific projects for deeper collaboration will be identified with definite objectives – to benefit both UIT-Dresden's research programs and the development and validation of Intech's AMOptoMet software.