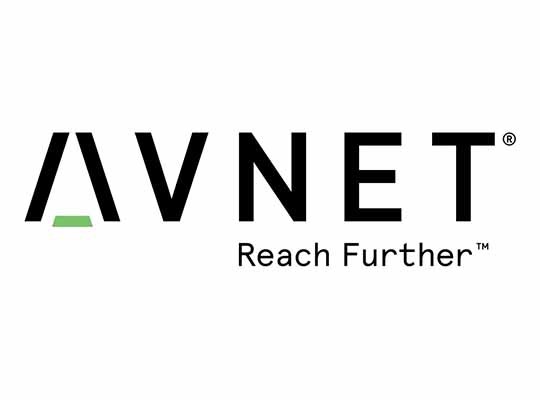 Underscoring a continued commitment to reaching further for cutting-edge innovation, Avnet in partnership with Arizona State University's Ira A. Fulton Schools of Engineering and Breakthrough Energy Ventures, recognized Floe as the winning team in the IoT category in the fifth annual ASU Innovation Open (ASUio). Established in 2017 by ASU and Avnet, the ASU Innovation Open is designed to challenge and advance university student innovators from across the nation who are aiming to develop hard technology ventures.
Floe, made up of a team of students from MIT and Yale, is creating a smart solution to combat ice dams. These form when ice accumulates and creates a ridge at the edge of a roof, and can lead to significant water and ice damage, including collapsed roofs. Current management solutions tend to be unreliable, expensive, and eco-destructive. Floe's new approach leverages smart technology to create an automated liquid deicer deposition system.
As the winner of Avnet's $100,000 ASUio IoT prize, Floe will have the necessary funds to complete accelerated product life testing, receive product certifications, additional intellectual property support and prepare for production prior to its efforts to secure institutional investor support in the spring. Avnet will also provide Floe with guidance and mentorship, capitalizing on the hundred-year-old company's extensive knowledge of the entire technology value chain.
"The team at Floe exemplifies the initiative, creativity and forward-thinking talents that we at Avnet have come to truly value during our last hundred years of driving technology forward," said Dayna Badhorn, Global Vice President, Strategic Planning and Corporate Marketing, Avnet. "Floe's system harnesses the power of IoT to offer a next-generation, cutting-edge solution to a significant problem, and we are excited to support them as they move their venture forward. We also offer congratulations to each of the finalists in this year's competition. The ideas brought forward this year are true testaments to the importance of supporting innovation and entrepreneurship at every level."
The ASUio provides critical venture mentorship and funding for student competitors who are launching a hardware enterprise within a wide variety of cutting-edge marketplaces including but not limited to hardware solutions, IoT and social enterprises with a focus on conscious capitalism.
"The ASU Innovation Open enables us to strengthen ideas like that from Floe which bring smart solutions to real-world problems and set the course for tomorrow's technology leaders," said Cody Friesen, founder and CEO, SOURCE Global, and Fulton Engineering Professor of Innovation. "One of the best parts of the ASUio is the way it brings together entrepreneurs from across the country to drive technology forward. Even amid these unprecedented circumstances, we received a record number of entries to this year's competition from fifty different schools. Over 60 percent were minority-led teams and a third are female-led. And each one exemplified the very best of innovative thinking and entrepreneurial spirit."
The winners were announced during a virtual event on Feb. 5. Additional winners and sponsors include:
The Climate Change $100k cash prize (sponsored by Breakthrough Energy Ventures) was awarded to Blip, a team from Northwestern.
The Technology for Social Equity $25k cash prize (sponsored by SOURCE Global, PBC (formerly Zero Mass Water)) was awarded to Optical Waters, a team from ASU and UTEP.
The Transform Your Thinking $25k cash prize (sponsored by ON Semiconductor) was awarded to Nitricity, a team from Stanford.
The Hardware Engineering $25k cash prize and $25k in-kind design services (sponsored by ASU eSeed + SilSync) was awarded to Cynteract GmbH , a team from RWTH Aachen University in Germany.
The Amazon Alexa – $25k cash prize and $10k AWS credit (sponsored by Amazon Alexa + Amazon Web Services) was awarded to Sahara Cloud, a team from UCLA.
The AWS $5k cash prize (sponsored by Amazon Web Services) was awarded to Nutrivide, a team from Rutgers.
Media sponsors also include the Arizona Board of Regents, SRP and Audacious Studios.