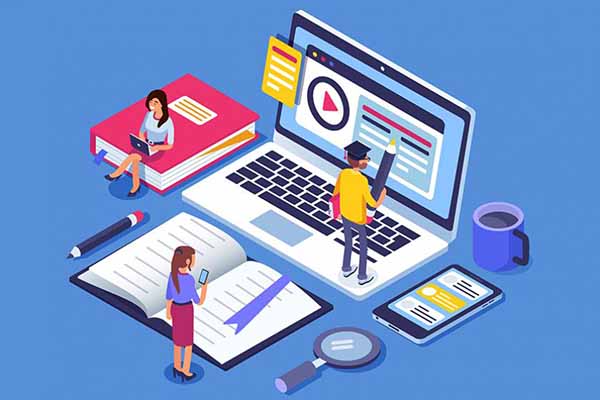 According to a recently published report by Fact.MR, the global e-Learning apps market is estimated to reach a valuation of US$ 476.5 billion by 2032, expanding at an impressive CAGR of 7.1%. Between 2017 and 2021, the market registered an annual growth of 25.4%.
Learning process improvements in the academic sector are one of the primary drivers for the growth of the e-Learning apps market. Colleges and schools have transformed into digital classrooms from traditional classrooms by investing in basic software and hardware solutions. Advances in information technology (IT) have transformed communication and educational learning methods.
Microlearning is on the rise and it's predicted to have a beneficial impact on the e-Learning apps business in future years. Microlearning is defined as learning in little chunks. In microlearning, all of the course's themes are broken down into smaller chunks, which include texts, audio, videos, and infographics.
Additionally, gamification in e-Learning apps will be Pandora's box for e-Learning app companies. Further, with the increasing global population share of the Gen Y (millennials) and Gen Z, the market is estimated to expand at a significant rate going forward.
Key Takeaways from Market Study
· The global e-Learning apps market is projected to expand at an impressive CAGR of 7.1% to be valued at US$ 476.5 billion by 2032.
· Under application, massive open online courses dominate the market and are valued at US$ 67.2 billion.
· North America dominated the market with 41.3% market share in 2021.
· Together, East Asia and South Asia & Oceania are likely to account for 27.8% market share in 2022.
· Based on region, demand for e-Learning apps is expected to increase at CAGRs of 5.8% and 13.3% in Europe and Latin America, respectively, over the forecast period.
"Advancements in technology such as simulation and AR-VR-based e-Learning are anticipated to drive market growth over the coming years", says a Fact.MR analyst.
Development of Market
Companies are tailoring their offerings as per their end-user base with value-added web-based e-Learning. In order to retain their USPs, prominent players are offering complimentary learning trials and study material.
Most market players have been focusing on e-Learning applications loaded with top-notch technologies such as artificial intelligence (AI) and augmented and virtual reality (AR/VR). They are entering into long-term constructive collaborations with enterprises and businesses to aid in developing programs for corporate learning purposes.