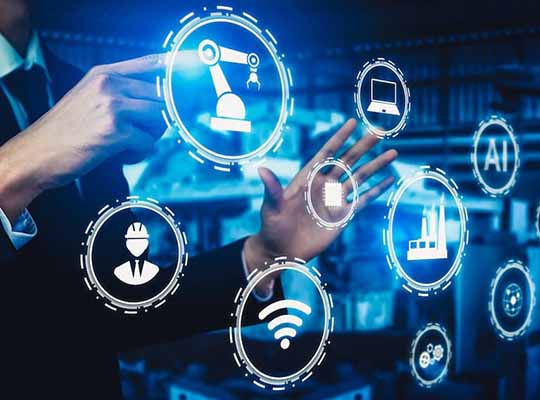 Smart manufacturing is all about making the best use of the power of data and utilizing analytics to its full sway. Here, IoT appears as a boon, since it can lead to what needs to be done at the right moment of relevance.
In the last few years, the deployment of the internet of things (IoT) has transformed a number of industry verticals in the way they tend to use and transfer data. In the manufacturing industry, these transformations have come at a jet's pace, and a sector that was quite slow-moving is now evolving at a whirlwind's pace. In order to stay competitive in the current scenario and stand out in the crowd, today's manufacturers need to come up with uniqueness across all planes of operations. This need for speed along with the high-end development of IoT technologies has generated another drive in manufacturing, i.e, IIoT (industrial internet of things).
Being the next level of IoT technology, IIoT works amazingly as its implementation and utilization have completely altered the very notion of manufacturing. Nowadays, organizations that are looking for viable advantages need not look any further than the abilities that IIoT can provide. Yes, the advantages have their sway on everything- right from employee workflows to product delivery and from maintenance to supply chain.
By tethering products, procedures, substructure, and people, the Internet of Things has almost figured up a new arena of smart, conversant, and highly well-versed manufacturing. All mechanisms and modules of the manufacturing value chain can considerably benefit from the permeation of digital sensors that sanction high prominence and better control of production methods while also making room for automation of tasks. IoT is certainly a crucial component of a global industrial makeover, and the manufacturing industry has seemed to take a lead in leveraging this technology.
IoT has also introduced smart meters to the manufacturing industry. With IoT sensors onboard, organizations can establish practices for more efficient usage of resources. With custom-built and highly personalized control panels deployed by vendors, manufacturers can assess the effects of smart meter monitoring perfectly. They can also weigh up costs, collate efficiencies, and compare the carbon footprint of alternate resources to slot in better options in their manufacturing endeavors.
One of the biggest advantages of IoT in the manufacturing sector is the capability to dynamically complete the maintenance procedure. One doesn't need to plan maintenance schedules based on historical information anymore. Instead, the maintenance needs can be perfectly corroborated with real-time data onboard. With the sensors providing relevant data, one can be aware of the exact requirements of the machine, rather than opting for guesswork on the same. This way, the technology radically cuts waste from the manufacturing balance. If there are parts that hardly need any replacement, the resources can actually be used elsewhere, thus saving huge time and money.
Enhancing and perking up the product quality should always be the primary box for manufacturers. Good quality products always lead to an array of advantages including mitigated waste, reduced costs, heightened customer satisfaction, and higher sales. Attaining this objective, nonetheless, is not always an easy process. This is where IoT pops up and proves its efficacy. For example, in a standard reactive quality control process, manufacturers tend to craft an item, the quality control unit trials the same, and then they try to amend the errors before the products reach the end-users. The IoT technology makes this method preemptive and hands-on with thermal as well as video sensors gathering complete product data through various stages of the cycle. The products can also be tried and verified at each manufacturing stage to probe if their qualities are within specifications.
Joining hands with big data analytics, IoT also heightens and elevates the safety measures of the workers in manufacturing units. Here, one can site the example of IoT wearables. Resources using these gadgets can be monitored on a constant note for their health cadence while working in fields, plants, factories, or industrial units. It not only aids in getting a precise picture of their heart rate, stress metrics, and fatigue extent but also helps in keeping an easy tab on their general movements. The accumulated information, in turn, can help business owners mend their conformity structure and minimize insurance costs. According to Allied Market Research, the global IoT in manufacturing market is projected to portray a significant CAGR from 2017 to 2023. Top-end advancements in the realm of technology, the emergence of AR (Augmented Reality) & VR (Virtual Reality), increase in demand for real-time asset monitoring, lousy & deficient IT infrastructure, a surge in deployment of cloud-based disposition models across the works are the major factors, fueling the growth of the market. To sum up, it can be said that the market has already started booming pretty fast and with more and more manufacturing plants taking recourse to the technology to serve their interests, the IoT in the manufacturing sector is expected to proliferate yet more.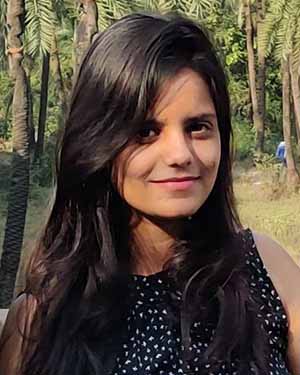 About The Author:
Akshita Pacholi has accomplished Master degree in English Literature and presently is working as a content writer with Allied Market Research. She loves reading, writing short stories, poems, and blogs. She is a selective sports' admirer